Trilogy
A Brief Nostalgia / Rooster / My Brilliant Career
---
#Australian spirit and passion swirls into a Scandi noir cinematic experience followed by the toe-tapping energy of the '60s.
---
Trilogy is our 2023 triple bill featuring three stand-alone short works by world renowned choreographers Cathy Marston, Jack Lister, and Christopher Bruce. Learn more about the three works included in this program via the links below.
Music performed by Camerata – Queensland's Chamber Orchestra, conducted by Nigel Gaynor (My Brilliant Career and A Brief Nostalgia). Rooster performed to recorded music.
A Brief Nostalgia is a co-production between Birmingham Royal Ballet and Queensland Ballet.
Rooster costumes courtesy of The National Ballet of Canada.
My Brilliant Career is generously enabled by Ian and Cass George.
A complimentary printed program is available at the performance. We encourage you to please take one between two. You can also download the program here.

---
Learn more about Trilogy with our online program, Behind the Curtain. View highlights, costume facts, backstage photos, learn about the music and much more…
---
#A Brief Nostalgia Jack Lister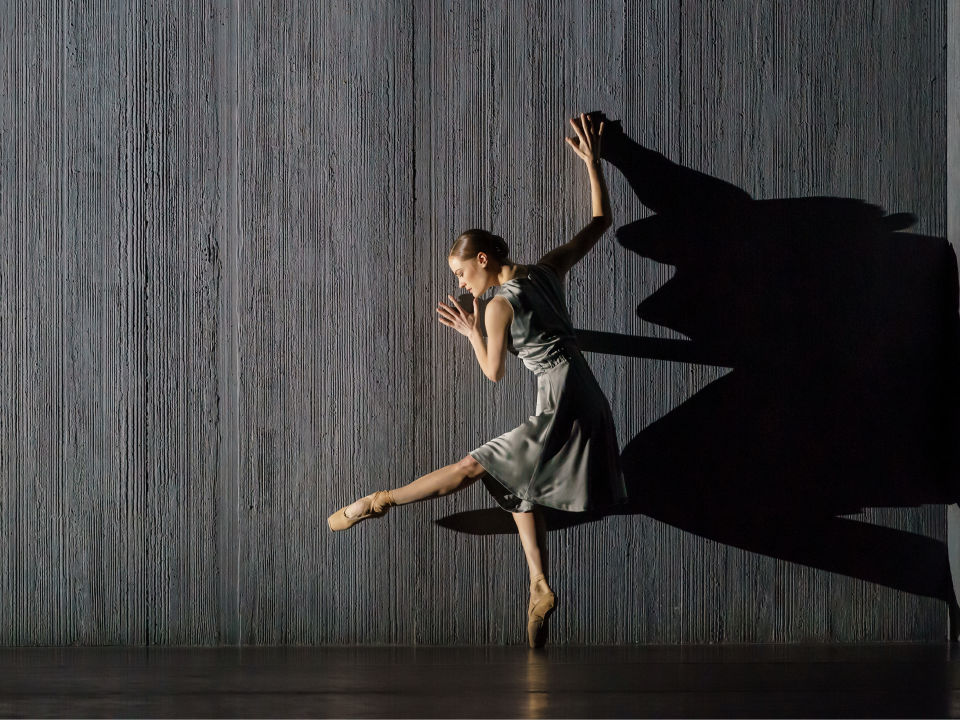 A Brief Nostalgia
Jack Lister
Part ballet, part Scandi noir in style, Jack Lister's A Brief Nostalgia premièred in London in 2019 as a co-production with Birmingham Royal Ballet. Wistful and atmospherically cinematic, this abstract work explores the inevitability of the memories we collect, and how we respond when they are all we have left. Stark, dramatic set designs, vivid lighting, and Tom Harrold's ominous score enhance the choreography, drawing audiences into the abstract world. Renowned for his choreographic talent, Lister has created mainstage works for Queensland Ballet, Birmingham Royal Ballet, and Australasian Dance Collective to critical and audience acclaim.
#Rooster Christopher Bruce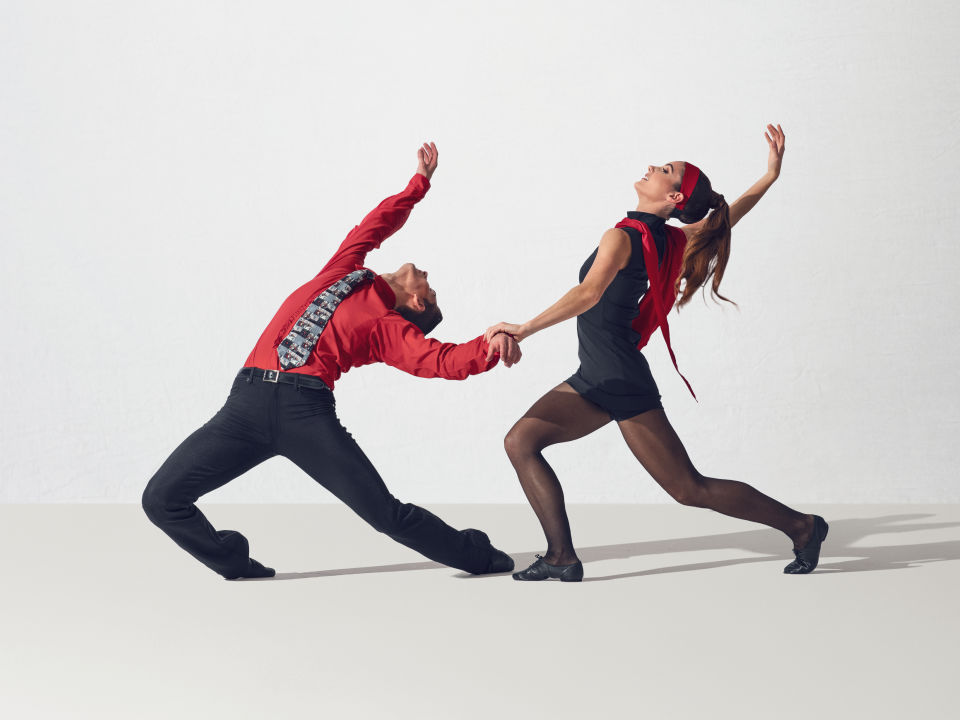 Rooster
Christopher Bruce
Music, colour, and rock 'n' roll swagger collide in Christopher Bruce's Rooster - a celebration of the swinging '60s! Featuring toe-tapping tunes by The Rolling Stones including Paint it Black, Not Fade Away and Little Red Rooster, this high-energy production resurrects the 1960s with an ironic look at the era. Dancers strut in vibrant costumes, performing innovative solo and breath-taking partner work, entertaining and exploring the attitudes of the times. Humorous and uplifting, this jubilant celebration of arguably one of the most vibrant decades of all time will leave audiences bopping in their seats.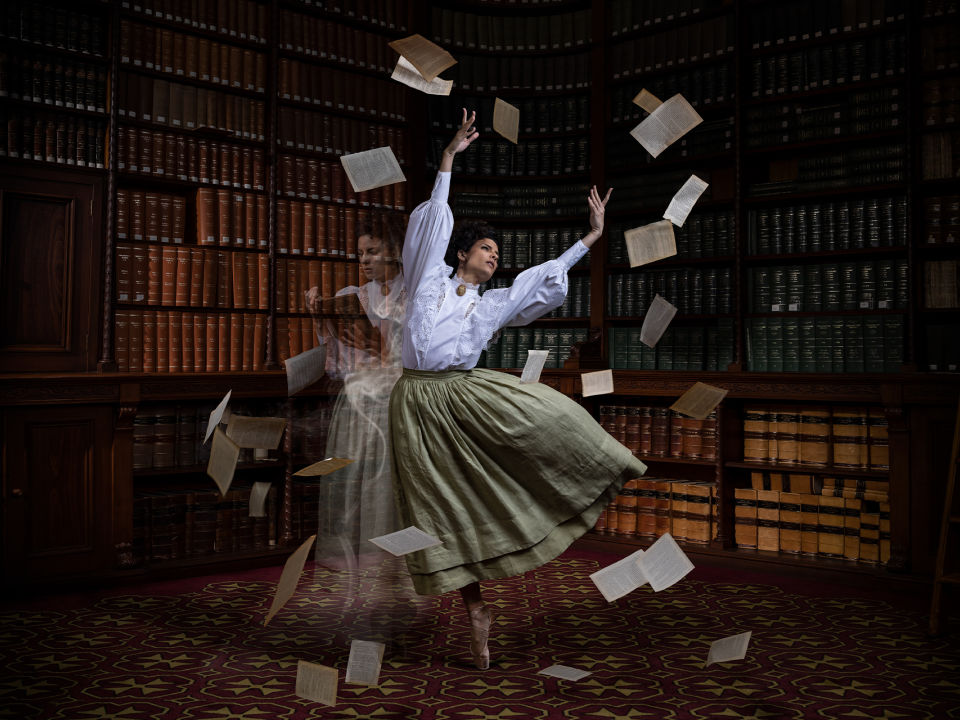 My Brilliant Career
Cathy Marston
Rural Australia, early 20th century: Wilful, headstrong, and a born romantic, Sybylla Melvyn dreams of becoming a writer. Yet as a young woman, society has other plans. Based on the celebrated novel, My Brilliant Career by Stella Maria 'Miles Franklin', this world première work by British choreographer Cathy Marston is an exploration of the Australian spirit and passion, against a vivid Australian landscape. First published in 1901, the novel was Australia's first major contribution to literature, inspiring theatre productions and an iconic film in 1979.

Click the link to learn more about David Fleischer, set and costume designer for My Brilliant Career.
Post show Q&A
Post show Q&A panel discussion with creatives and dancers. Held on Saturday 17 June 2023 after the 1.30pm show. This session will be AUSLAN interpreted.
Group bookings
QPAC offers a dedicated groups sales team for schools and group bookings via the QPAC website. Alternatively you can call the QPAC team on 07 3840 7466 or email groups@qpac.com.au.
Plan your visit
Everything you need to know about each venue before you visit - make sure you're prepared so you know where to eat, park, and how to get there.
#Season Ticket Package
Tuesday-Thursday
---
Grande
Adult $86
Concession¹ $73
30 years & under² $69
Child³ $51
Petite
Adult $91
Concession¹ $77
30 years & under² $73
Child³ $55
Grande
Adult $95
Concession¹ $81
30 years & under² $71
Child³ $57
Petite
Adult $101
Concession¹ $86
30 years & under² $76
Child³ $61
#Full ticket details
Tuesday-Thursday
---
Premium
Adult $107
Concession¹ $91
30 years & under² $86
Child³ $64
Family⁴ $274
A-Reserve
Adult $91
Concession¹ $77
30 years & under² $73
Child³ $55
Family⁴ $233
Group
Premium $91
A Reserve $77
Each group of 5 receives the sixth ticket free.
Premium
Adult $119
Concession¹ $101
30 years & under² $89
Child³ $71
Family⁴ $305
A-Reserve
Adult $101
Concession¹ $86
30 years & under² $76
Child³ $61
Family⁴ $259
Groups
Premium $101
A Reserve $86
Each group of 5 receives the sixth ticket free.
¹Full Pensioners, QLD Government Seniors Card, Industry (MEAA) Members, Full-time students over 30, Unemployed. National Seniors Card not applicable
²Aged 30 years old and under at the time of booking, ID required
³Aged 13 years old and under at the time of booking – children aged 18 months and over must hold a ticket
⁴2 Adults and 2 Children
Selected ticket delivery methods may incur an additional charge. The minimum price listed may be available for selected performances only. Please see the event calendar when booking for the available date(s) and time(s) of this performance.
Take me back to session times