---
Van Norton Li Community Health Institute

Generously supported by Kay Van Norton Poche AO, as part of the Forever Fund.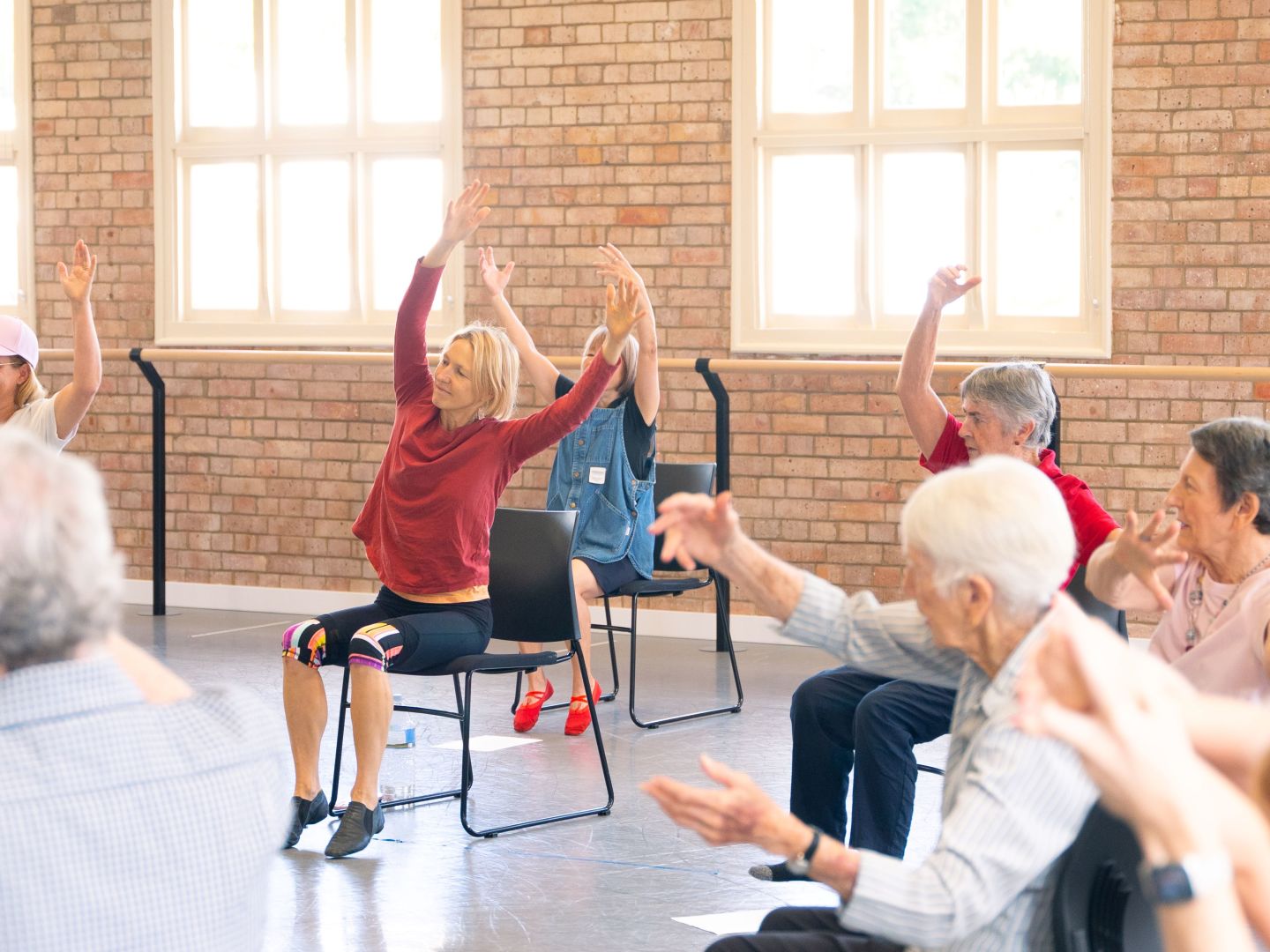 #Using dance as our tool, to enrich lives and positively impact the health and wellbeing of people throughout Queensland.
The launch of the Van Norton Li Community Health Institute signals our firm and steadfast commitment to community, health and access.
---
Through a visionary donation endowment gift from Kay Van Norton Poche AO, our Institute will strengthen and sustain our commitment to positive health and wellbeing outcomes for generations to come. Dance Health is an area of significant growth and research worldwide and Queensland Ballet is leading the way to develop this innovative pathway for change. Our Dance for Parkinson's, Ballet for Brain Injury, Dance Moves (in collaboration with Arthritis Queensland), adapted aged-care dance classes and Dance for Seniors classes use the joy of dance, music and movement to motivate and provide personal and social connection, to positively impact the health of all who participate. Our Dance for Health programs are underpinned by research and provide dance programs tailored to meet the specific needs of each participant group.
Our Community classes, online classes and regional touring programs reach 25 local government areas on average across Queensland annually, enabling access for all regardless of geography, age and abilities. In 2022, our community and dance health classes reached over 35,000 people across Queensland. The establishment of the Van Norton Li Community Health Institute will help Queensland Ballet sustain these programs and services, and expand them to have even greater positive impact.
Queensland Ballet's Performance Health team provides dedicated healthcare for our Company Dancers, Pre-professional Program students and upper level QB Academy students, ensuring dance-specific specialist treatment, management and prevention of injuries. Our Performance Health team help enable peak health, wellbeing and performance of our dancers, to maximise their opportunities to achieve their dreams on-stage and promote career longevity.