---
Dance for Seniors

As we get older, keeping our bodies strong and agile is more important than ever.

Our classes for active adults are a great way to challenge the mind and body and make new friends who share a love of dance.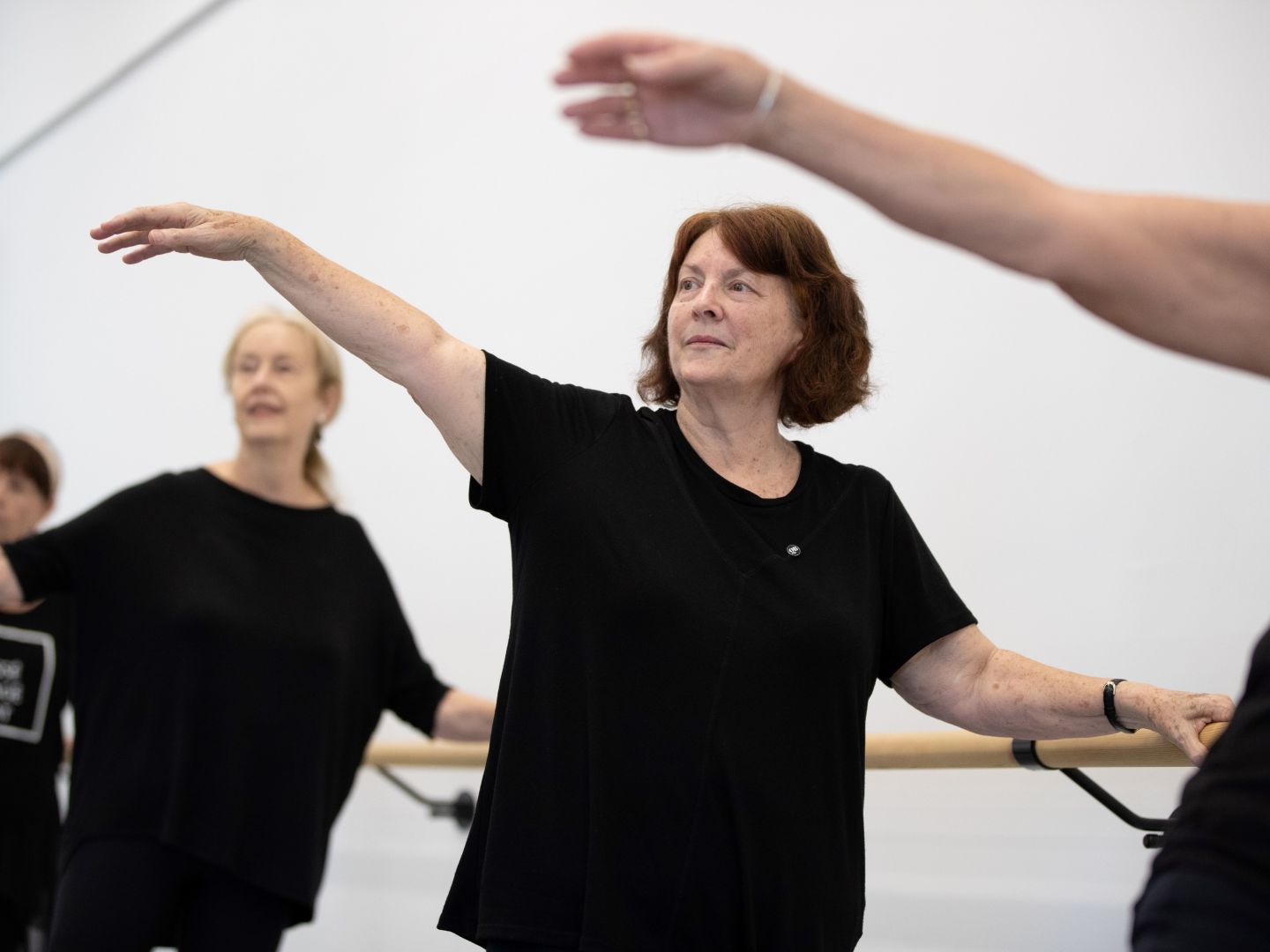 Keeping bodies active
In 2017 Ballet for Seniors was the subject of a study conducted by Queensland Ballet in partnership with Queensland University of Technology and supported by the Queensland Government's Advance Queensland initiative.

Findings show that Ballet for Seniors led to positive wellbeing outcomes particularly: feeling more energetic, keeping in shape, bodily control, posture, flexibility, physical wellbeing, and overall wellbeing.

We're passionate about making dance more accessible for all!
If you're excited to join our Dance for Seniors classes but you've never been to a dance class before, you might prefer to start your journey with Queensland Ballet in one of our Ballet Foundations Courses.
Our Ballet Foundations Courses are suitable for all ages and abilities and will set you up with the foundational dance technique that you will need for any of our Dance for Seniors classes. Click the link below to learn more about Ballet Foundations Courses.
ballet foundations courses
We offer dance classes in our West End studios at the Thomas Dixon Centre. You can prepare for your visit by reading our visitor information here.
Important information regarding terms and conditions of your classes and passes can be found here.
We take the health and safety of our dance class participants very seriously, and our policies for class attendance may change from time to time. Make sure you're up-to-date with our current health and safety policies here.
Need help with anything else related to dance classes? Contact our team by emailing us here, and we will endeavour to respond within a few days.
---
Casual Class
Adult $25
Concession/QB Membership $21.25
10 Class Pass
Adult $212.50
Concession/QB Membership $180.60

Read terms & conditions here.
---
Can't make it to the studio, or simply want to see what Queensland Ballet classes are all about?
Our free online classes are a great way to stay active within the comfort of your own home!

We offer a range of barre and tone, Pilates, ballet, stretch and fitness classes which you can access at any time.

---
#Testimonials
Here's what participants are saying
---
"We are all deeply grateful to Tamara, a former professional ballet dancer, who guides us with such generosity and joy."
- Gertrude Behan
"This wonderful hour and a half per week brings a smile to my face. Just perfect".
- Maggie Smith
"Dancing at QB gives me the encouragement to dance like no one is watching! As we age, we need to be able to express ourselves even more."
- Lyndy Atkinson
"I love dancing at QB because I am part of a community that shares a passion for dance. Teachers understand that my body doesn't work the way it used to, but they know that I still love to dance."
- Vicki Gadson
"I have met the most amazing, gorgeous group of women. This group of ballerinas have become my ballet family."
- Karen Power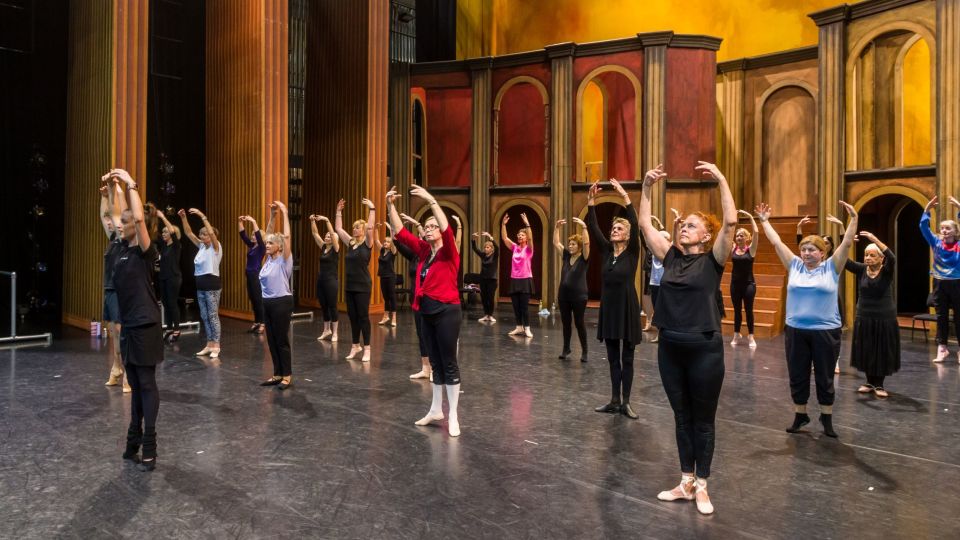 Centre Stage
Adults of all skill levels are invited to take part in an onstage ballet class at QPAC's Playhouse Theatre.

You'll learn famous repertoire from The Nutcracker with our Teaching Artists, while you gain exclusive insights into Queensland Ballet's longest running performance.

This experience will be followed by complimentary morning tea and the opportunity to view a company class on stage.