---
​Q&A: David Fleischer, set and costume designer for My Brilliant Career
Written by Cassandra Houghton
Photo of David by Bridget Elliot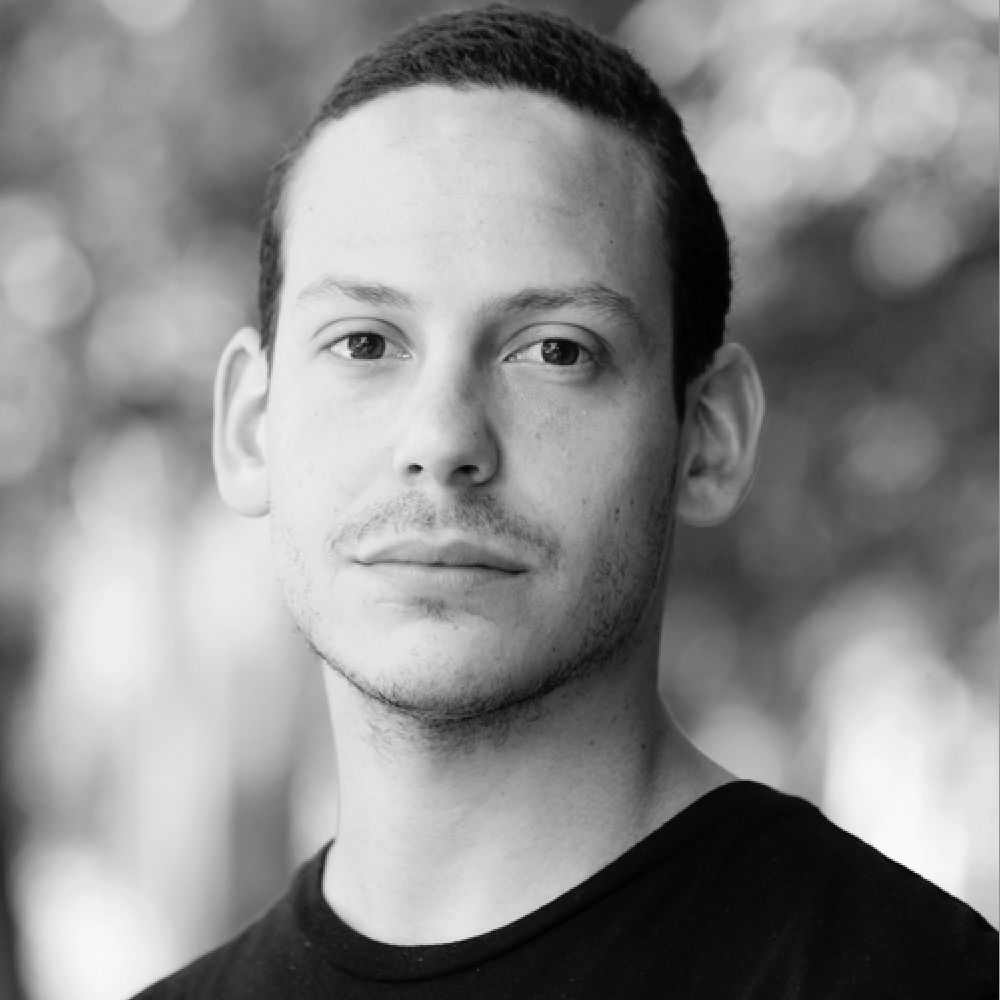 In 2023, Sydney-based set and costume designer David Fleischer will add Queensland Ballet's My Brilliant Career to an impressive catalogue of works from leading theatre, dance and opera companies across Australia. We sat down with David during his recent research trip to Brisbane to chat about this highly anticipated production choreographed by Cathy Marston.

Hi David, tell us about your creative process for My Brilliant Career.
Especially with My Brilliant Career being a historical novel, I start with research - and a lot of this is photographic research of the period. This tells me what people were wearing, and what the surroundings were like. Then there's a continued research phase of finding other little mental pathways. It could be a historical painter that sparks a pathway, or provides a stepping stone to another one – like lighting, for example. Afterwards, it's a process of collaboration with the choreographer to understand what's the story, what's the structure of it, and what does the design need to do to tell the story? There are certain moments in any piece where the design actually needs to be the foundation of the scene for it to make sense, particularly with an abstract art like ballet can be.
What was your impression of the novel when you read it?
An extraordinary piece of writing, especially for when it was written. I think the characters are so vivid. That's what we've really landed on – how important the distinction is between the characters, and how individual they are. It's a wonderful gift to have a piece that has such beautifully rendered characters because it makes designing them and creating them, along with the dancers and the choreographer of course, really wonderful.
What is unique about creating for ballet compared to theatre or the opera?
I think the difference is that ballet is such an abstraction. It's not even that they're not talking or saying the same words; it's actually that it's a different form of expression – one that is impressionistic and symbolic at times, and its relationship to the real world is already stylised. What does the audience need to know or what do we want them to feel? It's through a different lens. For set design, you've got to get out of the way, you've got to frame it in a way that allows the dancers to shine. In this piece, we're trying to find ways to tell a story with the dancers in an integrated way.
Can you tell us anything about the set and costume designs for My Brilliant Career so far?
Cathy and I have a good storyboard depicting how the space will evolve over the course of the 45 minutes. We're well underway in terms of what it is and we're in the phase of getting it ready to dance with. The costume design side of things is a more intricate process and a really beautiful part of this space. They render these characters with such great detail and offer interpretations of the period. It still feels relevant and it still feels expressive and contemporary, because the novel was so forward-thinking. With both, we're not trying to render a world of the past, nor are we setting it today. We can feel an immediacy and a contemporary vision.
How do you go about sourcing the fabrics and pieces for construction?
There's a lot of fabric to source: for the dresses, the men's wear, suits, jackaroo and workmen outfits, shirts and undergarments! This week we're looking at a wide range of suppliers here in Brisbane, and some across Australia. This gathering phase is the exciting one where we're looking for special things. At the same time, I've been having discussions with the costume cutters to talk about the construction of each garment. They're on their way to drafting patterns and creating basic tools and draft garments while we're looking for other fabrics.
How does the collaboration process with Cathy work while you are in two different countries?
Because it's the first time we've worked together we went on a journey of discovery of what both of our responses were visually to the work. We had a research phase which was strong around the images – they weren't of assets, they weren't of architecture, they weren't of costumes, they were just mood inspiration for the place. And I think in doing that, we got to know each other's processes and then when we quickly moved to a design phase, we knew we needed to solidify it. That was over zoom. And what I like to do is have a digital document that I can add images to. At the end of the session, I export that document of images and there's also a record of that conversation, and I'll just continuously add to it.
In terms of design, what can we expect to see onstage?
Expect to see a beautiful kind of compressed allegory of this space. It's got such a beautiful structure and such vivid characters. And I think, with these characters, it evolves into something that's understood as kind of a defined plot but equally as these moments of absolute expression. And the sets and the costumes work hand in hand. People can just fall into the story.
Queensland Ballet are delighted to be bringing the world première of My Brilliant Career to the stage as part of our triple bill, Trilogy. Click the link below to learn more about Trilogy and book your tickets to see David's vision come to life.

book trilogy