---
Education products

All Queensland Ballet resources are underpinned by artistic excellence, authenticity and accessibility. They are created to complement the teaching and learning taking place in schools, supporting teachers to inspire and educate their students about the much-loved art form of ballet.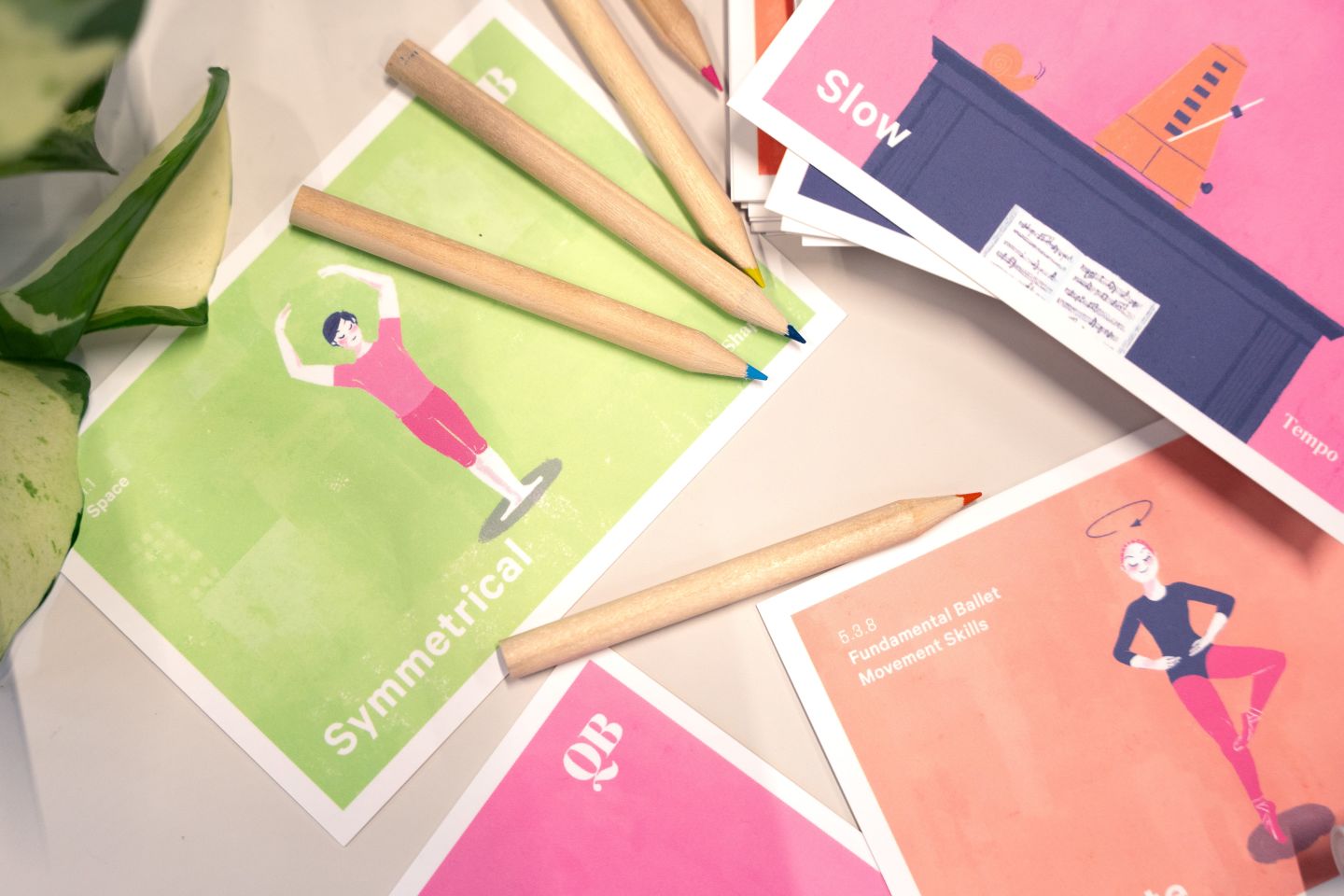 Be inspired and inspire your students to learn about movement and dance!
---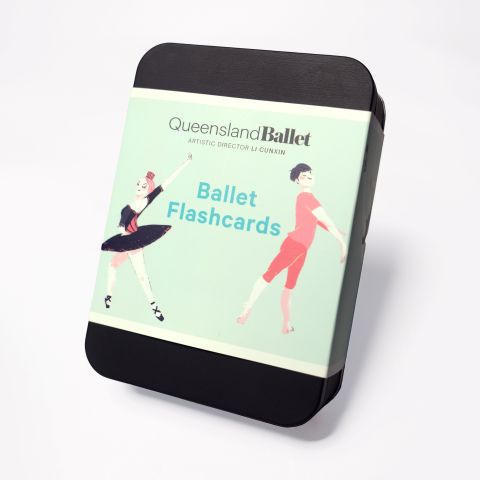 Queensland Ballet Flashcards - Box Set
A beautifully designed suite of 64 cards that educate students on movement and ballet with example illustration and relevant definition. These cards can be used to support other Queensland Ballet learning activities linking to the Australian Curriculum, or used to supplement your own learning units.

Flashcards are also available as digital PDFs (A4 and A5). These are great to support learning, or as classroom posters.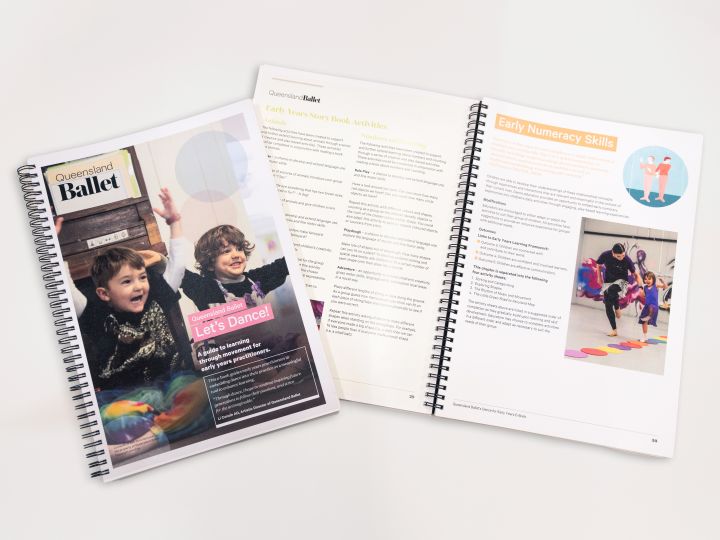 Queensland Ballet Let's Dance Book
Print and digital versions available
Early Years Guide to dance education. This 133 page book includes lesson plans, video links and fun group activities supporting learning outcomes of the Early Years Learning Framework.
To purchase any of the Queensland Ballet education products listed above please send an enquiry to our Community team.
email us
Online workshops
Bring Queensland Ballet school dance workshops to your students virtually. Workshops are suitable for a variety of age groups and ability levels.