---
In-school Workshops

As part of Queensland Ballet's In-school Ballet Workshops our highly experienced Education Teaching Artists travel to your school to deliver safe, educative and inclusive dance experiences.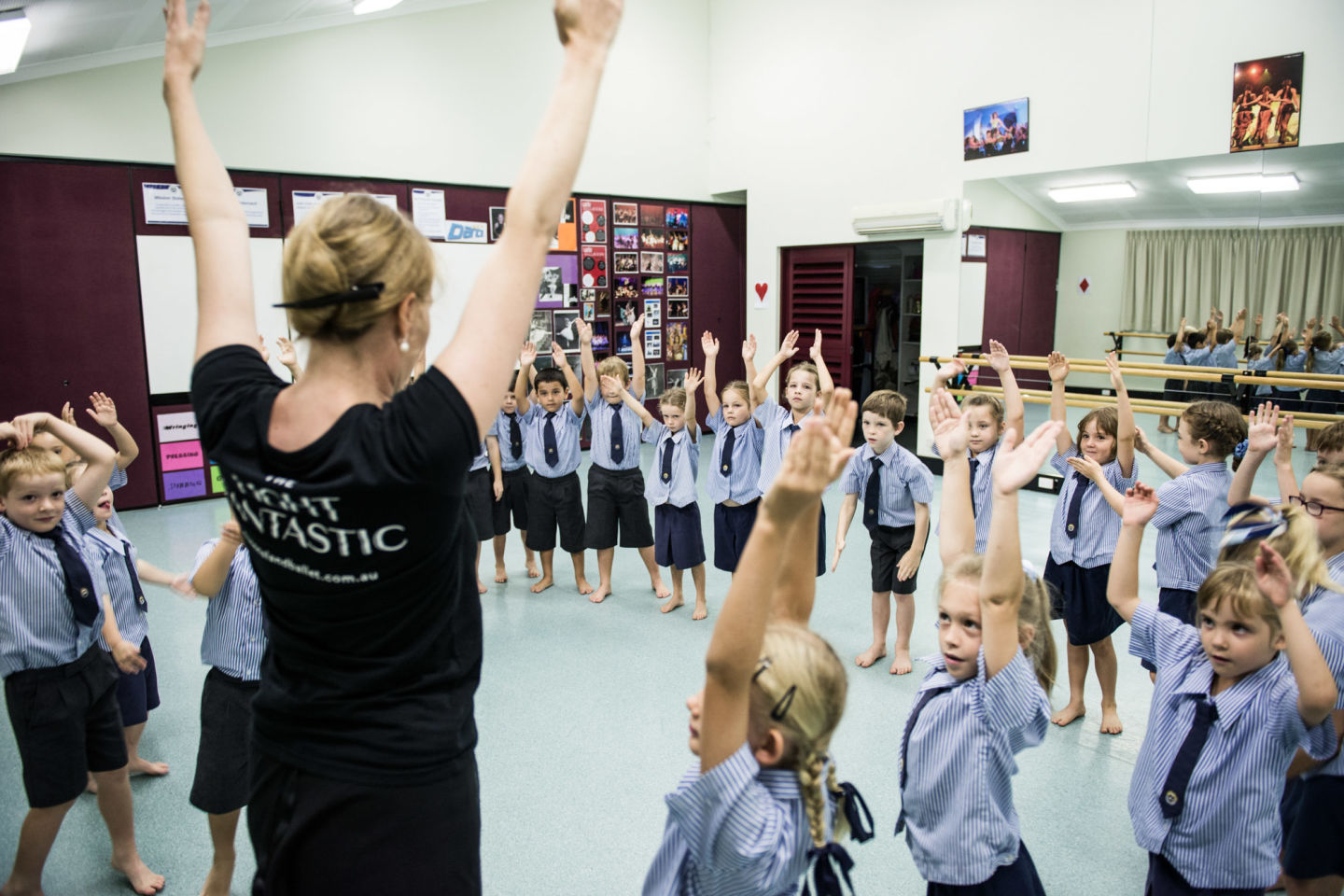 Workshop details
Durations: 40 - 60 minutes

Location: Workshops are held Queensland wide at schools, kindergartens and community halls.
Cost
For more information about fees and special package prices download the In-School Workshop pre-registration pack below.
Education Teaching Artists
Queensland Ballet's Education Teaching Artists are trained to work with students of all abilities to ensure our workshops are inclusive and accessible to all.
#Queensland Ballet In-school Workshops
Select an age range below, to see what we offer
Ballet History & Technique
The ideal introductory ballet workshop
Academic Years 7 - 12
The history and evolution of ballet will be incorporated into the teaching of this ballet technique workshop, adapted for various age level or dance experience.

Students will build on their technique and ballet vocabulary throughout the class to culminate in the learning of three pieces of adapted repertoire from different eras.
Partnering
The physics of ballet
Academic Years 7 - 12
During this Partnering workshop students will be guided through the basics of partnering, exploring counterbalance, base of support, centre of gravity and weight sharing.

These skills will then be integrated into the learning of a duet from a modern ballet from Queensland Ballet's repertoire.
Choreographic & Movement Analysis
Unpack the detail behind creation
Academic Year 10 - 12
Students will explore choreographic intent through the analysis of both classical ballet storytelling and contemporary abstract portrayal.

Students will learn a piece of repertoire and then create their own movement sequence based on contemporary Queensland Ballet productions.
Terms and conditions
Be sure to read our terms and conditions for in-school workshops before you register.
School Immersions
The School Immersion program from Queensland Ballet offers primary and secondary school groups an educational arts experience at the Thomas Dixon Centre.
Online school workshops
If you're in a regional or interstate location, or just need an agile solution for learning, you can now bring Queensland Ballet school dance workshops to your students virtually!