---
Alumni Spotlight: Georgia Swan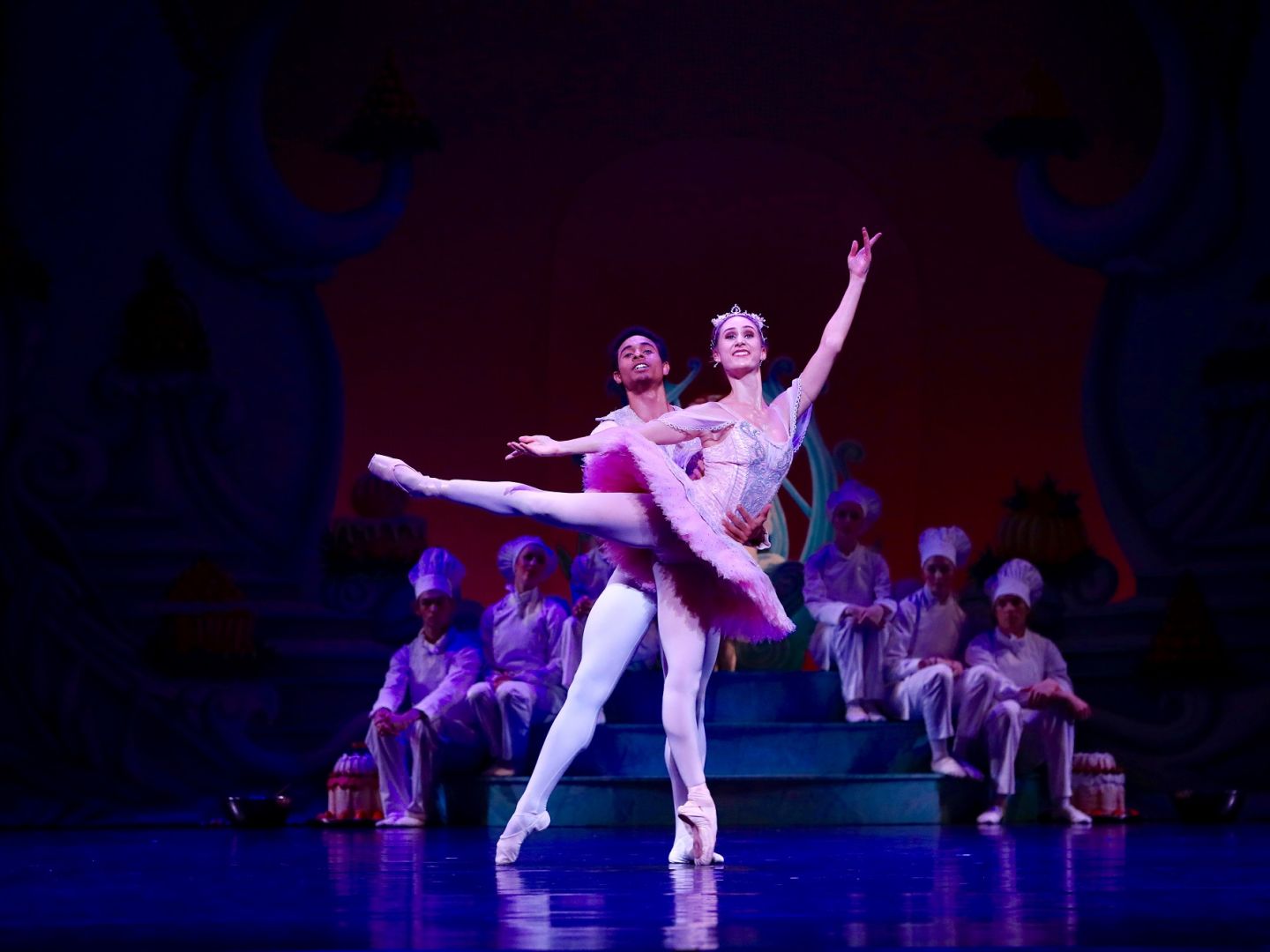 Georgia Swan
Queensland Ballet
Ballarat, VIC
While dancing is a pastime that many girls try when they are young, Georgia Swan took her experience all the way to the top.
"I wasn't one of those people that from 3 years old, knew that I wanted to be a dancer," Georgia admits. "I only started dancing tap and jazz when I was 5, and it wasn't until I was 9 that I started ballet, because the owner of my dance studio in Ballarat saw potential in me."
Her love for ballet grew stronger from there, and at 15 years old, Georgia participated in an international dance competition that would solidify her choice to pursue a career in dance.
"The dancers at this competition were phenomenal – I was so inspired and wanted to be like them," she reflects. "I wanted to give that same inspiration back one day on stage, the same feeling I got from them."
This became the catalyst for auditioning to join the Victorian College of the Arts Secondary School for Years 11 and 12, before eventually entering Queensland Ballet Academy's Pre-Professional Program in 2015.
"It was a massive decision to move up to Brisbane on my own, but I was lucky I had such a good transition. I was so eager to audition, especially under Li Cunxin AO - his vision and what the Academy had to offer was just too good to refuse," Georgia says.
During her time as a Pre-Professional student, Georgia joined Company dancers in larger story productions like The Nutcracker, Romeo and Juliet, and George Balanchine's Serenade.
"Just to be able to perform with the Company was so special, and being on stage at a professional level as a student was amazing," Georgia says. "The training had a strong focus on both, technique and artistry. As I was mostly a technical dancer, this wonderful combination really helped me develop my artistic side."
After completing the Pre-Professional Program, Georgia was offered a Jette Parker Young Artist contract, serving as her official entry into Queensland Ballet. A year later, she was offered a Company contract.
"I already had a solid idea of what Company life was like as we were so exposed to this during the Pre-Professional Program course. I was as prepared as one could be," Georgia says. "The biggest change was that during our training there was always someone to push and guide me along the way, but in the Company environment you have to push and motivate yourself. You really need a strong passion and drive."
Having moved up the ranks over the past five years, Georgia is now a Soloist at Queensland Ballet. This means performing more soloist and leading character roles in the Company's repertoire.
"My first principal role was the mammoth task of dancing Odette / Odile in Swan Lake. I think it will always be my favourite role, not because of the physical challenge, but because it was my first time leading a full-length ballet," she says. "I also loved dancing the Sugar Plum Fairy in The Nutcracker – The pink tutu, the tiara, and Tchaikovsky's music makes it such a beautiful character. I took a while for it to sink in that I was dancing this an iconic role."
So, what's next for Georgia?
"While I am happy with where I am right now, I will always have the drive and motivation to be the best dancer I can be," she explains. "I'm keeping as strong and fit as possible, watching a lot of ballet and staying connected with my colleagues to keep things fresh."