---
Dancers' Dressing Room Stations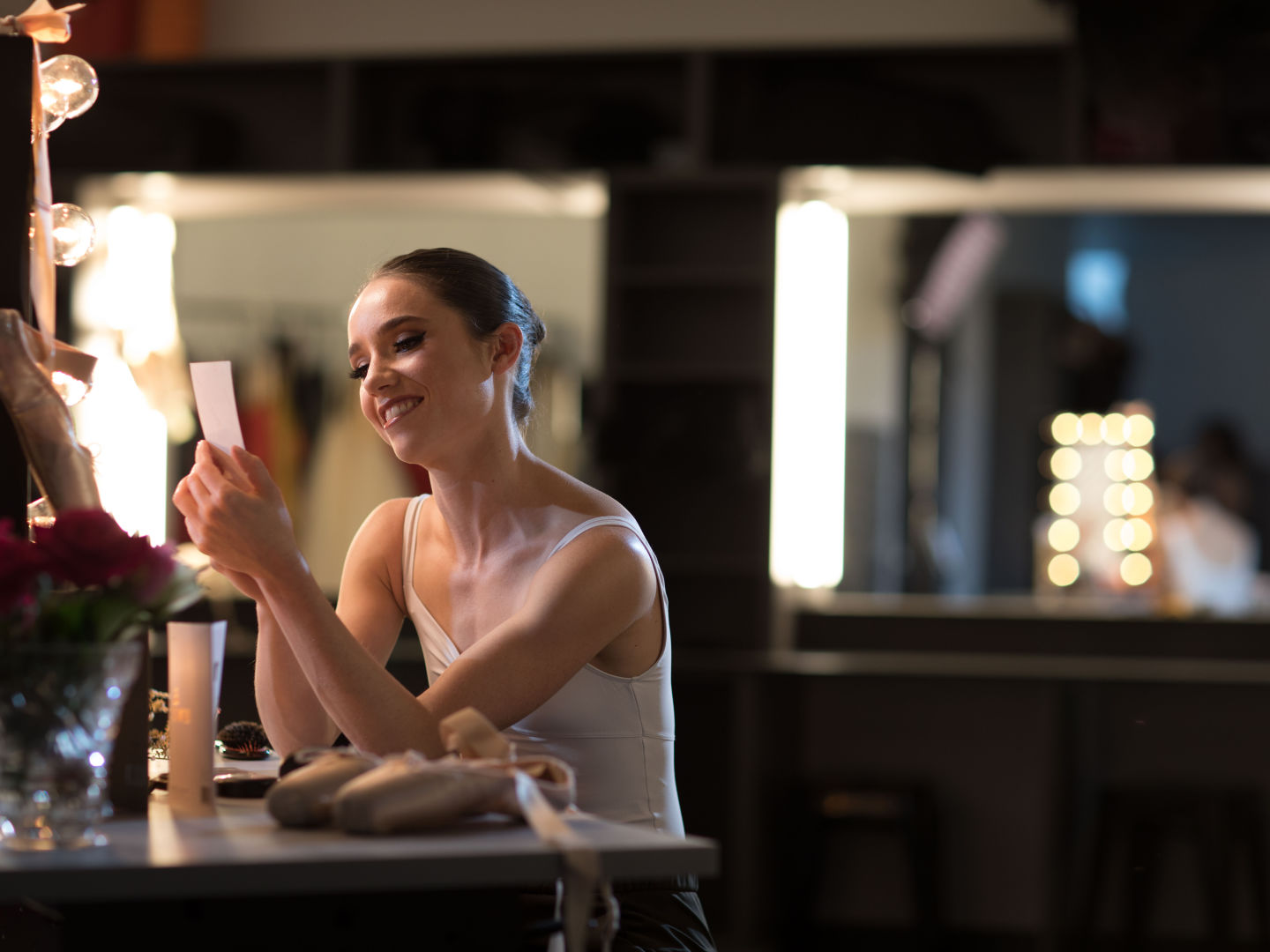 Share the magic with Queensland Ballet dancers by dedicating a dressing room station.
---
Dancer dressing room stations have a sense of magic to them, as performers come together in the moments before a show to calm their nerves and transform into the characters we see on stage. Dressing rooms are a place where moments are shared, enduring friendships are created, and we are reminded that before they are performers we are all human.
You have the opportunity to share in this ceremonial process and send messages of support read in intimate moments of reflection before heading to the stage. By dedicating a dressing room station your name and message will be shared with Queensland Ballet dancers for years to come.
#Inspire dancers everyday
Stations available for dedication
---
Every performance is an astonishing sum of many parts and your part, as a supporter of a Dancer's Dressing Room Station, is integral to its success. On behalf of Queensland Ballet's dancers, thank you.
$1,000 for a Pre Professional Program station

$2,500 for a Jette Parker Young Artist station

$2,500 for a Company Artist station

$5,000 for a Soloist station

$10,000 for a Principal Artist station
Dedicate a station
You can choose to make your donation in full when you select your dressing room station, or opt for a two to five year payment plan. We welcome you to speak with us to tailor your pledge plans.
Your dedication may show your personal support or celebrate a loved one's life and love of art. Your donation will be visibly recognised in perpetuity in the theatre, and on a plaque for 10 years as an inspiration to all who see it. Know that every time an artist sits before the mirror, they will be reminded of your support.
Queensland Ballet is a registered Australian charity, and gifts over $2 are tax-deductible.
To make a donation, contact the Queensland Ballet Foundation Team on +61 7 3013 6666 or for more information email foundation@queenslandballet.com.au
Thomas Dixon Centre
Learn more about what we're creating for arts in Queensland's West End at the Thomas Dixon Centre.
Our homes
The Thomas Dixon Centre is part of Queensland Ballet's 3 homes, 1 vision. Learn more about our vision and homes.
Meet the dancers
Learn more about the dancers who bring the magic to the stage every year at Queensland Ballet.