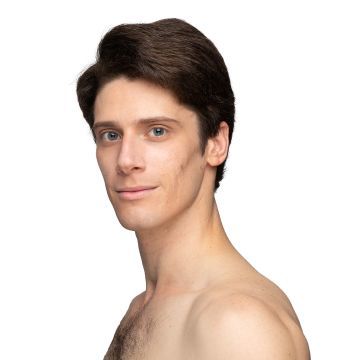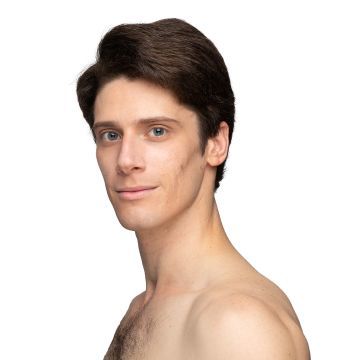 Introducing Vito
Born in Coogee, Sydney, Vito started his ballet training at 4 years old with Academy Ballet, where he trained for 12 years. At 16 he was accepted into the Australian Ballet School and joined Queensland Ballet as a Company Artist in 2013. In 2014, he performed Mercutio and Tybalt in Sir Kenneth Macmillan's Romeo and Juliet, for which he was nominated for an Australian Dance Award for Most Outstanding Performance by a Male Dancer. Vito was promoted to QB Soloist in 2015.  
Repertoire Highlights   
"Tybalt", "Mercutio", "Lord Capulet"- Kenneth Macmillan's Romeo and Juliet
"Colas"- Marc Ribaud's La Fille Mal Gardée 
"Koschei"- Liam Scarlett's The Firebird
The American, Summertime, The Man I Love- Derek Deane's Strictly Gershwin
"Ghost", "Husband"- Christopher Bruce's Ghost Dances
"Captain Hook"- Trey McIntyre's Peter Pan
"The Prince"- Ben Stevenson's The Nutcracker
"Tico Tico"- Paul Taylor's Company B
"Henry", "Dr. Coppelius" - Greg Horsman's Coppelia 
Jack Lister - Rational/Animal, Still Life, Fonder Heart, Blind Eye 
Tim Podesta - The Divine Comedy 
Stephanie Lake - Chameleon 
Gabrielle Nankivell - Carbon Field 
Professional Accolades
Australian Dance Awards 2015 - Most Outstanding Performance by a Male Dancer (Nominee), Tybalt in Sir Kenneth MacMillan's Romeo & Juliet 

Vito has had many World Premiere works created on him by choreographers such as Ma Cong, Stephanie Lake, Gabrielle Nankivell, Natalie Weir, Tim Podesta and Jack Lister. 
Did you know…
In 2019, Vito was selected to compete and was a Finalist in the Beijing International Ballet and Choreographic Competition where he and fellow dancer Vanessa Morelli, performed two Pas De Deux's choreographed by Jack Lister, Still Life and Blind Eye.
Vito has a passion for performing magic tricks, can speak fluent Italian, and plays piano and percussion.
"The only dancer you can be is you. Be the best version of yourself."