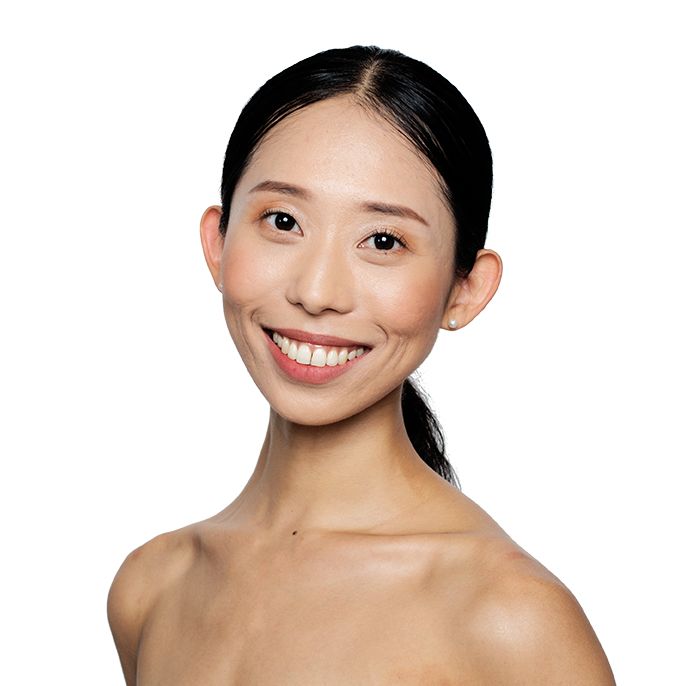 Introducing Lina
Born in South Korea, Lina began dancing at four-years-old and moved to Brisbane when she was 10, where she continued to study dance at The Dance Centre under Janice Heale.
Lina attended Queensland Dance School of Excellence from 2005 to 2007, where she was the recipient of the Most Outstanding Dancer Award and Queensland Ballet Scholarship. She was accepted into Queensland Ballet's Pre-Professional Program between 2007 and 2009, and became a Company Dancer in 2010, before being promoted to Soloist in 2016. Her favourite roles include Nikiya in La Bayadere; and Lise in La Fille Mal Gardee. During her time with Queensland Ballet, she has been on international tours to London and China, and guest-performed for Dance Salad Festival in Houston, USA.
Repertoire Highlights
Nikiya in La Bayadere by Greg Horsman
Lise in La Fille Mal Gardee by Marc Ribaud
The Russian Girl in Serenade by George Balanchine
Carmen in Carmen by Carlos Acosta
Blue Bird and Fairy of Grace in The Sleeping Beauty by Greg Horsman
Snow Queen and Clara in The Nutcracker by Ben Stevenson
Titania and Hermia in A Midsummer Night's Dream by Liam Scarlett
Pas de Trois, Cygnets and Neapolitan in Swan Lake by Ben Stevenson
Cecile in Dangerous Liaisons by Liam Scarlett
Spring Fairy in Cinderella by Ben Stevenson
Lead Willi and Peasant Pas de Huit in Giselle by Ai-Gul Gaisina
Did you know?
Lina founded and owns a successful handmade dance wear brand, LINA Dancewear.
"One of my biggest dance inspirations is the music – when the music is beautiful, it drives me to dance and to portray emotions without trying. I also love being able to portray different characters in different ballets – someone completely out of character, personally, or those I can build throughout the acts."