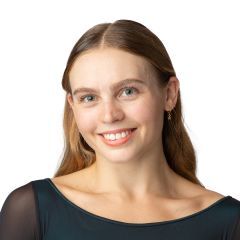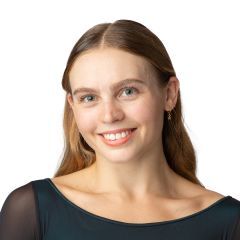 Introducing Sophie
Sophie was born in Brisbane. She lived in various cities around the world as a child, and started her ballet training in South Africa at the age of 3, then continued classes in England before returning to train on the Sunshine Coast. In 2008 Sophie started full time training at the Australian Ballet School in Melbourne, and in 2013 she accepted a contract at Queensland Ballet as Company Artist in 2013. She was promoted to First Company Artist in 2020. 
Repertoire Highlights
"Carabosse" in Greg Horsman's The Sleeping Beauty
"Bluebird" in Greg Horsman's The Sleeping Beauty
"Carmen" in Carlos Acosta's Carmen 
"Myrtha" Queen of the Willies in Aui-Gul Guisina's Giselle
"Violetta" in Lady of the Camellias pas de deux
Solo shade in Greg Horsman's La Bayadere.
"Lead Harlot" in Kenneth Macmillian's Romeo and Juliet  
"Emilie" in Liam Scarlett's Dangerous Liaisons  
"Russian Girl" in George Balanchine's Serenade 
"Green fairy" and 'Lady Florine' in Greg Horseman's The Sleeping Beauty  
"Tinkerbell" in Trey McIntyre's Peter Pan 
"Autumn Fairy" in Ben Stevenson's Cinderella 
"Cygnets & Big Swans" in Ben Stevenson's Swan Lake 
"Mary" in Greg Horsman's Coppelia  
"Lead Flower" in Ben Stevenson's The Nutcracker 
"Street Dancer" in Ai-Gul Gaisina's Don Quixote (The Australian Ballet School) 
Professional accolades 
Awarded the Khitercs Hirai International Scholarship in 2014
Dancer to Watch in 2012 for Street Dancer in Ai-Gul Gaisina's Don Quixote 
Dancer to Watch in 2015 for Lead Harlot in Romeo & Juliet 
Did you know…
Sophie has an innate ability to find hidden gems in op shops. She loves recycling fashion and enjoys the challenge of piecing old, new and unexpected items together.