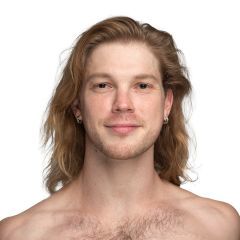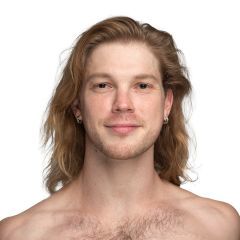 Introducing Rian
Rian was born in Mackay, Queensland, and started dancing at the age of 4. He began his training at Theatre Arts Mackay, before joining the Queensland Ballet Pre-Professional Year in 2009. In 2011, Rian was hired by then Artistic Director François Klaus to join Queensland Ballet company as Company Artist. In 2020 he was promoted to First Company Artist.
Repertoire Highlights
"Valmont and Dalceny" in Liam Scarlett's Dangerous Liaisons
"Principal Couple" in Liam Scarlett's No Man's Land
"Koschei" in Liam Scarlett's Firebird
"Bottom", "Lysander" and "Demetrius" in Liam Scarlett's A Midsummer Night's Dream
"Benvolio" in Sir Kenneth MacMillan's Romeo and Juliet
"Prince", "Jester" and "Ugly Step Sister" in Ben Stevenson's Cinderella
"Peter Pan" in Trey McIntyre's Peter Pan
Stephanie Lake's Chameleon
Lucy Guerin's PointNONPoint
Raewyn Hill's Allegories
Did you know…
Rian's favourite roles to play are those that allow him to tell a compelling story, such as Koschei in Liam Scarlett's Firebird.
"The best advice I can give an aspiring dancer is simple- Be yourself."