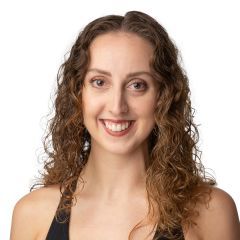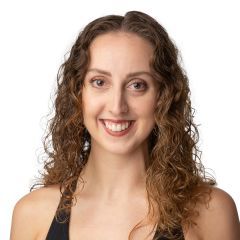 Introducing Vanessa
Born in Melbourne, Vanessa began her dance training at the Jane Moore Academy of Ballet at 4 years of age, although she found her passion for dance at the young age of 2. After completing her secondary school education, she trained at Ballet Theatre Australia for 2 years before becoming a Company Artist with Queensland Ballet in 2013. She was promoted to First Company Artist in 2020. 
Repertoire Highlights   
"Snow Queen" - Ben Stevenson's The Nutcracker  
"Dark Angel" - George Balanchine's Serenade  
"Helena" - Liam Scarlett's A Midsummer Night's Dream 
"Emilie" - Liam Scarlett's Dangerous Liaisons 
"Big Swans" - Ben Stevenson's Swan Lake 
"Lady Capulet" & "Harlots" - Sir Kenneth Macmillan's Romeo and Juliet 
"Soloist" - Rhapsody and Blue in Derek Deanne's Strictly Gershwin 
"Mary" in Greg Horseman's Coppelia 
"Soloist Shade" in Greg Horseman's La Bayadere  
"Winter Fairy" in Ben Stevenson's Cinderella 
Professional Accolades
Finalist -The Australian Institute of Classical Dance Awards
Competed in the Youth America Grand Prix Finals in 2012.
Did you know…
When Vanessa was young, she and her siblings used to put on dance performances at family events.
An episode of The Wiggles was what inspired Vanessa to start dancing. She was too young to start classes, so she had to wait until she was 4 years old before she could begin her training.
"If ballet is truly your passion and dream career never give up, everyone is different so don't be deterred if you're not taking the 'traditional' route because there is no specific path to pursuing your dreams!"