---
Season 2023
Every step a spirited story
Every step a story
"Season 2023 is a year rich in storytelling, from literature-driven world premières, magical classics steeped in history, and incredible blockbusters, to astounding works that will captivate, entertain, and challenge audience perceptions of dance. "

- Li Cunxin AO, Artistic Director
Courageous characters, dynamic narratives, sparkling scores, and plenty of passion: 2023 presents an opportunity for spirited storytelling told through the dazzling art form of dance.
---
It has been a challenging few years for the Company and our Academy, with the impacts of Covid-19 still reverberating through the arts industry. But Artistic Director Li Cunxin AO said in 2022, "Queensland Ballet had achieved big dreams and set the standard for even higher achievements". 
From redeveloping our heritage Thomas Dixon Centre home, to being one of only a handful of ballet companies across the world to secure and present Kenneth MacMillan's Manon, 2022 has been a year of immense achievement. We've set the bar high.
As Li begins his 11th year as Artistic Director, he is immensely proud of how much Queensland Ballet has grown over the last decade.  
Now we have settled into our refurbished home, the Company, and also our Academy at its Kelvin Grove home, are feeling the positive effects of our beautiful and innovative purpose-built environments. 
The works in our 2023 season reflect the incredible talent and standard of this Company, and we can't wait to share them with you.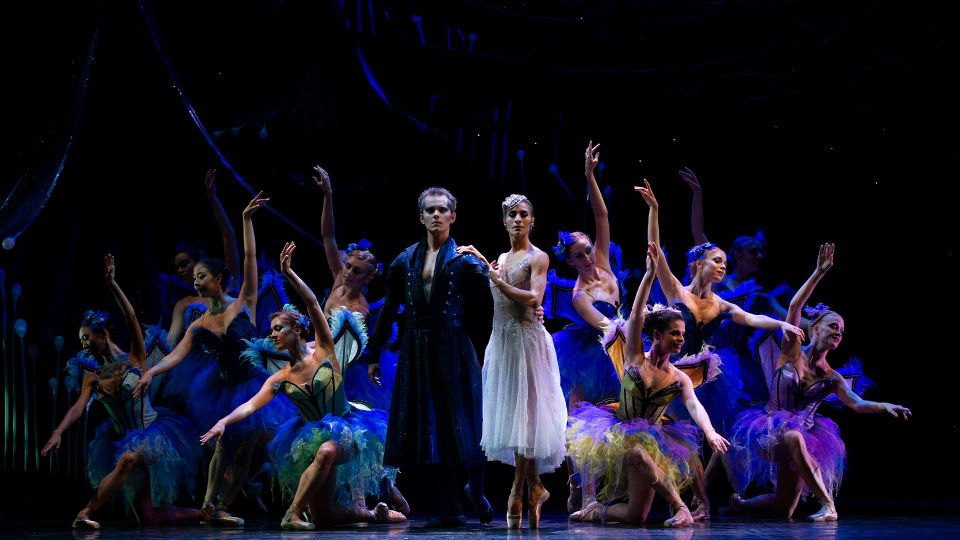 Regional Tour - A Midsummer Night's Dream
25 – 28 October 2023
Join us for a classic Shakespearean story, A Midsummer Night's Dream in regional Queensland this season.

We'll be bringing this performance to the Gold Coast, Townsville, Mackay, and Toowoomba from February to April.
QTIX has transitioned to a faster, mobile-first and more user-friendly ticketing system and you may notice some changes with your next Queensland Ballet ticket purchase. Although the new system does not require you to set up an account to purchase tickets, if you would like to view all your future QTIX bookings in one place, we would suggest you do set up an account.
If you do choose to set up an account to manage your bookings, please visit n.qtix.com.au/account/register and we suggest you do this prior to the on sale date for Queensland Ballet's 2023 Season to allow for an easy Season Ticket purchase. Please note that your existing 2022 bookings will continue to be available via your current QTIX login.
To keep things simple, if you are setting up an account in our new system, we suggest you use the same email and account details across both systems.
Please note there are two key differences with the new booking system:
The default ticket type in your shopping cart will be 'Adult'. If you are booking Concession, Under 30s, or Child tickets, you must change the ticket type using the drop-down option when you get to the summary page before you check out.
If you wish to purchase additional 'single' tickets, you can do this by simply changing the quantity of tickets per chosen production within your package. It's not an additional step anymore.
#Become a Queensland Ballet member
---
Youth memberships
We are passionate about inspiring the next generation of dancers and dance lovers. Our membership programs cater for all ages of young dance lovers keen to connect with Queensland Ballet.
Adult memberships
We have a range of membership program from our original membership program, QB Friends, to our new QB Premium and QB Platinum memberships. All members are a highly valued part of Queensland Ballet's community.
learn more