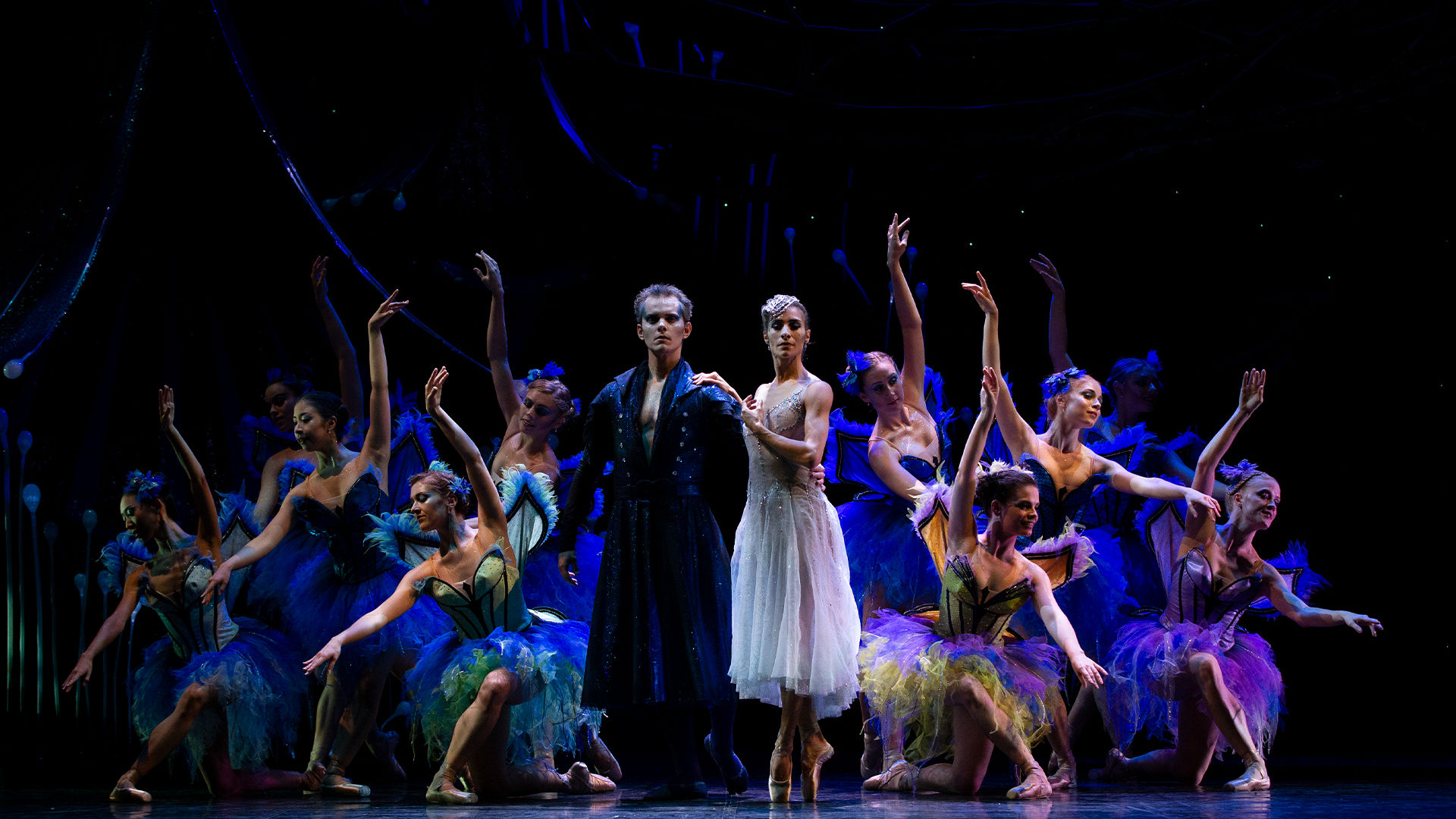 A Midsummer Night's Dream
Regional tour
---
#A Midsummer Night's Dream
---
Join us at a regional theatre near you as we present the whimsical A Midsummer Night's Dream by renowned choreographer, Liam Scarlett. Brimming with mischief and mayhem, Shakespeare's fantastical masterpiece interweaves the magical realm of fairies and woodland creatures with the mortal world of unrequited lovers.
The tale takes place in a moonlit forest, where Fairy King and Queen Oberon and Titania quarrel over a sleeping Changeling. Meanwhile, four explorers enter the forest in search of exotic specimens, finding instead a suspended dreamscape of mistaken identities, complicated love triangles, and captivating characters that flit, hover, and flutter.
This enchanting Shakespearean comedy has captured imaginations for centuries and is beautifully enhanced by Tracy Grant Lord's shimmering sets and costumes and Kendall Smith's ambient lighting designs. Scarlett's witty choreography brings the woodlands and vivid characters to life, to the sublime score by Felix Mendelssohn.
Don't miss one of Scarlett's most exceptional productions as we tour it across Queensland.

---
Production performed to recorded music. Recording by Queensland Symphony Orchestra, conducted by Nigel Gaynor.
A co-production between Queensland Ballet and Royal New Zealand Ballet.
The Gold Coast performance is presented in association with HOTA.