---
Q&A: Cathy Marston, choreographer for My Brilliant Career
Written by Cassandra Houghton
Photo of Cathy by Isak Hoffmeyer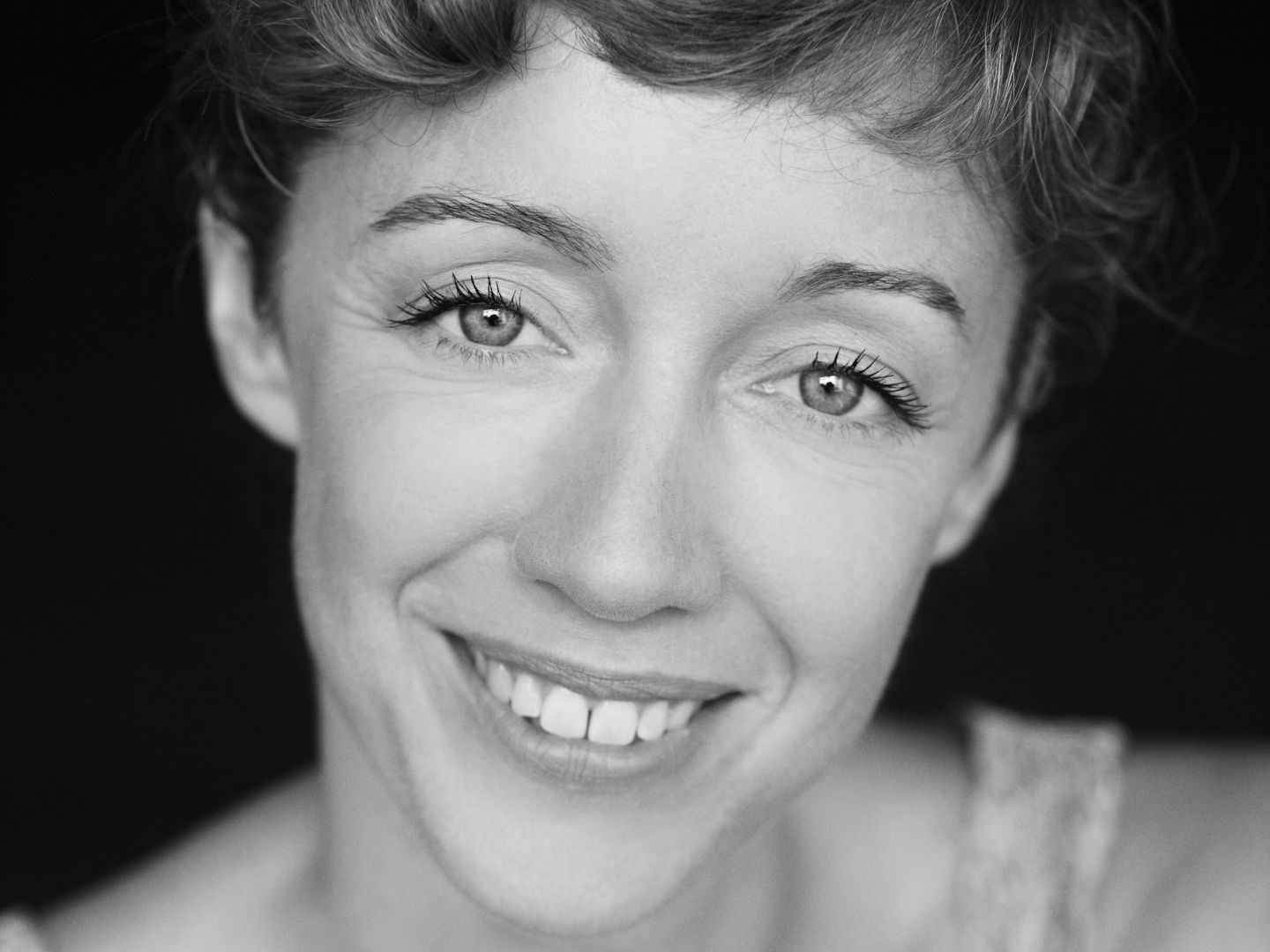 Rich storytelling lies at the heart of Cathy Marston's choreography. With English-teacher parents and an education at Cambridge and the Royal Ballet School, the award-winning British choreographer is renowned for creating ballets with unique perspectives, inspired by literature. Her repertoire reads like a library: Jane Eyre, Of Mice and Men, Lady Chatterley's Lover, Hamlet, Wuthering Heights, and Dangerous Liaisons to name just a few, performed by some of the world's best ballet companies: The Royal Ballet, American Ballet Theatre, Houston Ballet, Northern Ballet plus many more.
Before she begins a new artistic directorship with Ballett Zürich mid-2023, Cathy will add the Australian classic novel My Brilliant Career, by Stella Maria 'Miles Franklin' to the list, performed by Queensland Ballet as part of the Trilogy triple bill. Here, Cathy shares insight into how she's approaching this much-loved story about the Australian spirit.
Congratulations on your upcoming directorship of Ballett Zürich! Is My Brilliant Career the last freelance piece you are working on before embarking on this new role in 2023?
Thank you! And yes, I'll be starting at Ballett Zürich pretty soon after I'm in Queensland, so it's good timing for Queensland Ballet!
My Brilliant Career is a classic piece of Australian literature, loosely based on the life of renowned author Stella Maria 'Miles Franklin'. What drew you to this book and what was your first impression upon reading it?
I was visiting my parents-in-law in NSW with my husband, who is Australian, and nearby where they live is this beautiful bookshop in a vineyard. I was looking through the shelves and it drew my attention. I read it and I think the thing that really popped out to me was the character of Sybylla. She's just so magnetic, there's something special about her; more than the plot, it was her character specifically, and some of the other characters as well. I felt like they would be wonderful things to study in movement.
I proposed the piece to Li (Cunxin), as we had discussed doing an Australian piece in the past, and it took some years, and then more years with Covid-19, and now finally we're here.
What is your choreographic process? How do you work with companies and dancers to create your works?
I'll start by finding the story, and most times I work with a dramaturg and mostly this is Edward Kemp, who I have been working with for My Brilliant Career. He and I have made over 20 ballets together over about 20 years. We'll research and discuss what it is about the story that's drawing me in, what perspective we want to give, what our interpretation is of it, which character is telling the story, because sometimes I like to turn it upside down.
Then we'll plot it into a kind of ballet script, we'll work with the composer and the designer, and before I reach the studio the whole thing is there on paper. The other thing I'll do is write a list of words for each character that describes their way of moving. I'll spend the first few days with the dancers just making material, not anchored to a particular scene. I find it much easier to work with the dancers once they've got several phrases, a way of walking and standing, a few motifs they can contribute to the scenes. Then we'll fill in the scenes and, because I've got the structure, it's like colouring in a picture with movement.
Your background is in theatre as well as dance. What other techniques do you use with the dancers to help them embody their characters?
As a rehearsal tool, I'll often ask the dancers to speak out the duets and trios, so to have those conversations with words at the same time they're dancing. It's really useful because it's not just about 'oh, we're falling in love', but what are you actually saying? It can be challenging for dancers but once you find the tone of voice it is automatically reflected in the body, so it's worthwhile.
Do your works follow a linear structure?
It can vary. I think in the case of My Brilliant Career it's pretty linear. There's usually a hook in terms of how I'm going to tell it or whose perspective it's from, or what the crux of the story is, or if there are flashbacks, and that will inform the structure.
It sounds like we have a lot to look forward to. Is there anything else you can share with us before the season premiere?
I've divided the main character of Sybylla into two people. I think what is so special about her is that she's got this real inner dialogue. There's one Sybylla that wants to be liked, she wants to be beautiful, she wants to fit in, and live a comfortable life, and then there's the other Sybylla who doesn't care what people think. She wants to make mischief and rebel and go somewhere that she doesn't know where it will lead to. And they're in a constant tug of war – their push and pull is really present. This is the challenge I wanted to confront myself with: how can two people play one part equally at the same time?
The other characters might see the sweet Sybylla then all of a sudden – flip – and it's the mischievous Sybylla. I think most people feel like they have two sides or more, I don't think I'm the only one, so it's going to be quite a challenge!
What can you tell us about the music and set design?
We're at the beginning of the collaboration with the music so I haven't heard much of that yet, but in terms of design it has been a really interesting process working with David Fleischer. One of the big challenges was how to interpret the Australian landscape because we wanted to feel it, but not compete with it. David is Australian so he's been to those places and it has been fascinating to watch how his mind has been translating it. I'm not sure how much I want to give away… but he has come up with a structure that's very flexible that feels like it comes from an Australian place that I can play with. It's also about the colour and the qualities of colour that's part of the language and flavour of Australia.
You've spent some time in Australia. What do you enjoy about it?
I was 18 the first time I visited, and I remember thinking it's a once in a lifetime trip and now of course I've been several times. That first time though was really special. I went to the Northern Territory which I absolutely loved, then into Queensland to Port Douglas and the Great Barrier Reef and it was amazing. I have a soft spot for Australia and Australians.
What happens on the day of the premiere?
I keep busy, I write cards, and it's still always a rush in the end somehow. The card-writing to the dancers takes quite a lot of time, but once you've been through a creative process with people, you want to say something at the end.
We are delighted to be bringing the première of My Brilliant Career to the stage as part of our triple bill, Trilogy. Click the link below to learn more about Trilogy and book your tickets to see Cathy's vision come to life.
book trilogy