---
Pursuing dreams: recipients of the 2022 Ergon Energy and Energex Scholarships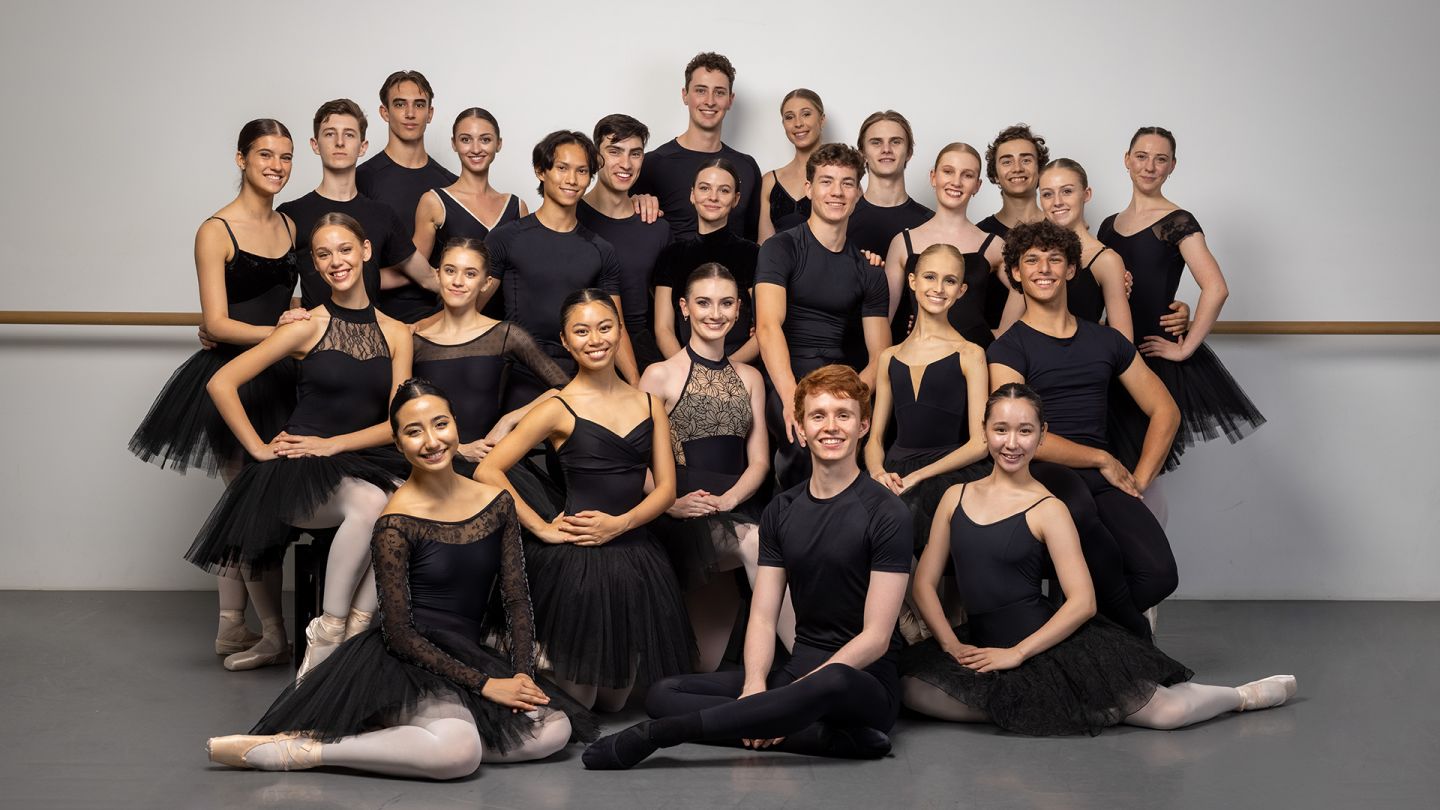 Six talented young dancers from across Australia and New Zealand have been announced as the recipients of the 2022 Ergon Energy and Energex Scholarships, making dreams come true and futures brighter as they partake in Queensland Ballet Academy's Pre-Professional Program (PPP).

Hailing from across Australia and New Zealand, Paige, Hana, Mia, Samantha, Jack, and Meg received the scholarships after successfully auditioning for the PPP in late 2021. Recipients must also show financial hardship and how they would significantly benefit from the scholarship, which offers multiple levels of support. The PPP is a full-time final training program providing students with the preparation and training they require before joining a professional ballet company, and gives these aspiring young artists the opportunity to perform alongside Queensland Ballet as well as in stand-alone productions and at other prestigious events.
Samantha Grammar grew up in the small town of Blenheim, New Zealand and was offered a place in Level 3 of the Queensland Ballet Academy Program after attending a school holiday program. She moved away from her family to Queensland when she was 15 years old and progressed through the Academy for the next three years, before auditioning for the PPP and applying for consideration to receive financial assistance. She said she was incredibly excited about the opportunity to pursue her dreams.
"In 2022, I am excited to partake in my final year of training in the Pre-Professional Program," Samantha said.
"Not only does the Ergon Energy and Energex Scholarship relieve the financial burden, but it also inspires me to work with passion and resilience each day, continuing to follow my childhood dream. Thank you for your generosity, your consideration, and your long-term commitment to ballet."
Ergon and Energex Executive General Manager Customer Michael Dart congratulated the recipients on their selection and said the state's arts community was the ultimate winner.
"It is an absolute honour to help provide the resources to these young dancers who, otherwise, may not realise their dreams and we commend them on their scholarship," Mr Dart said.
"They've worked incredibly hard to get where they are now and we have no doubt the next step in their careers will not only benefit them, but the entire community who will have the pleasure of seeing what these young people bring to the arts. We wish them all the all the very best as they move forward in their careers and what they will bring to ballet stages in Queensland and, no doubt, the world."
Since 2015, the Ergon Energy and Energex Scholarship has enabled 26 PPP students to pursue their ballet training under the supervision of Artistic Director Li Cunxin AO and Academy Director Christian Tátchev, alleviating the burden of financial constraints. A portion of their financial contribution to Queensland Ballet is also dedicated to the annual Rachael Walsh Awards for Artistic Excellence, given to one dancer from the Jette Parker Young Artists Program and one Company Artist, who are considered to have shown exceptional artistic talent.
Discover more about the Ergon Energy and Energex Scholarship here and about the Queensland Ballet Academy Pre-Professional Program here.