---
Queensland Ballet Academy
Intrinsically woven into Queensland Ballet's commitment to nurture and support dance education, the new Queensland Ballet Academy will help aspiring young dancers on their journey towards a professional career.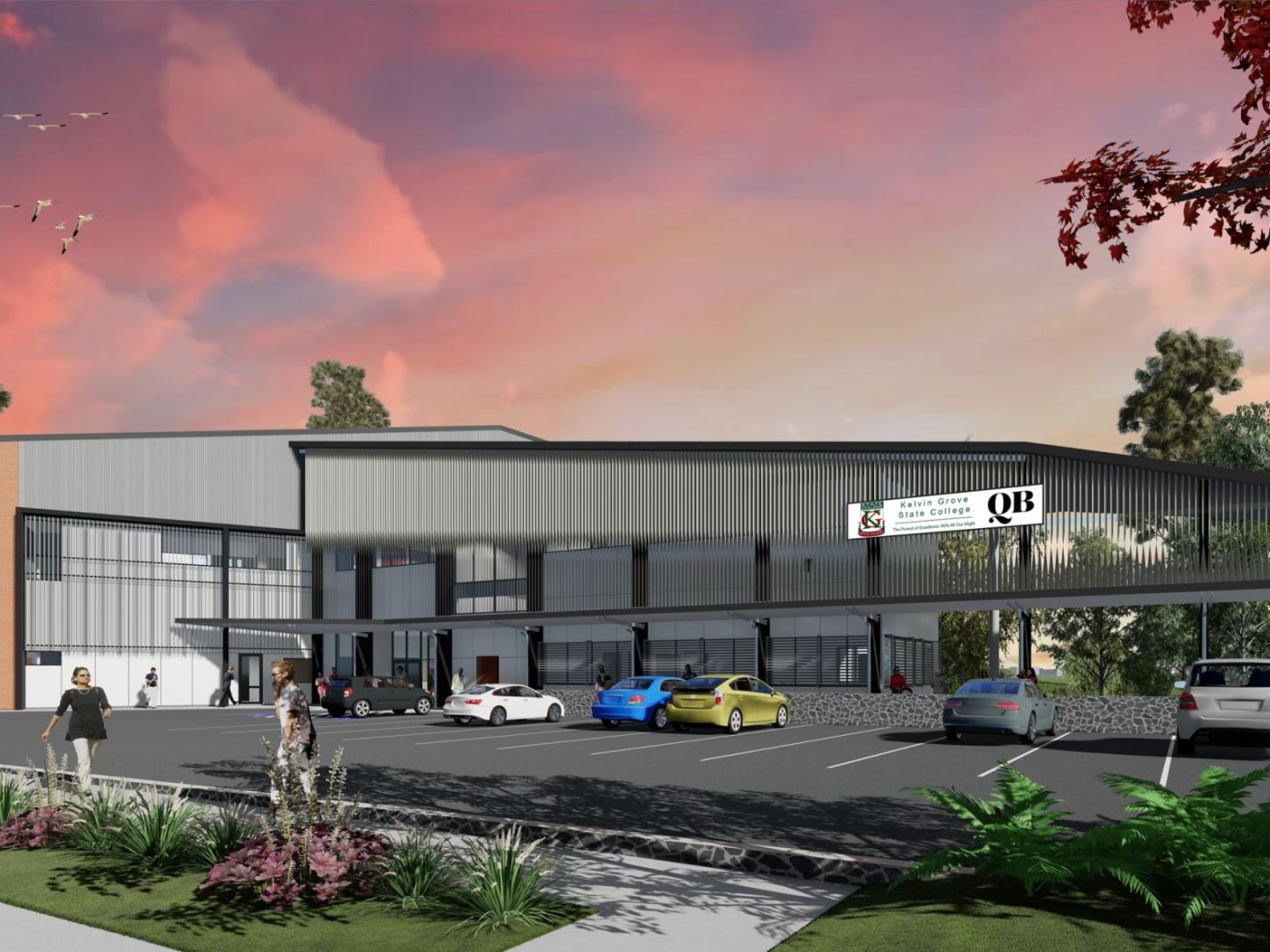 #Spaces
Queensland Ballet Academy opened the doors to its world-class facility in January 2020, with a variety of spaces designed to nurture the young dancers of the future.
---
Studios 7-12 Queensland Ballet Academy
Designed to be among the best in the world, the six spacious, brand new studios nurture inspiration and aspiration every day. With the capability to hold intimate performance experiences and capacity to host large-scale celebratory open days, the studios easily transform to show off their best angles, no matter what the occasion.
Wellness Suite
We are committed to providing world-leading medical facilities and care for our dancers, supporting injury prevention, treatment and recovery, and mental wellbeing. Our Academy Wellness Suite offers outstanding facilities, including a fully equipped gym, medical consultancy areas and Pilates and physiotherapy spaces.
Learning and Development Spaces
General use rooms enable the Academy to also provide extended, enriching learning content in addition to ballet-specific training. With the capacity to be multi-modal, the general learning spaces easily transform from classrooms to video learning areas, to parent/teacher interview spaces, teacher professional development facilities as well as larger format meeting rooms.
Student Dressing and Green Room Areas
Open planned breakout spaces complete with kitchen facilities embedded into dancer green room areas and spacious dressing rooms provide timeout zones for rest and rejuvenation. The facility has been designed to ensure students will feel nurtured and safe, as well as content in the way the facility supports their goals for peak performance.
Open to the Public
Carefully planned ground floor studios easily transform from training areas by day to performance studios by night. With the expert guidance of Queensland Ballet's highly skilled production and wardrobe teams, the students will be seen in small-scale demonstrations on site, as well as preparing for large-scale performances to be performed in the TDC Studio Theatre. At our home in West End, the 349-seat Studio Theatre will be built over three levels, designed to enable full-scale performances, with optimal sightlines from every seat.
In late 2017, Education Minister Kate Jones and Member for Brisbane Central Grace Grace announced the Queensland Government would invest in a state-of-the-art facility that would enable students to complete their academic and dance studies at Kelvin Grove State College.
Ms Jones said the State Government's investment would help transform Queensland Ballet Academy into the program of choice for talented young dancers from throughout Australia and internationally.
Construction of the facility is underway, and as a one-of-a-kind Queensland state school facility, students graduating will be professional ballet artists who are academically empowered and equipped with key attributes to best position them for their aspirations.
The Department of Education, through Kelvin Grove State College, has had a 30-year partnership with Queensland Ballet and this new facility will allow it to continue to attract elite dance students from across the world.
The Academy has the capacity to significantly expand its student numbers as we look forward to meeting the needs of the next generation of professional ballet dancers.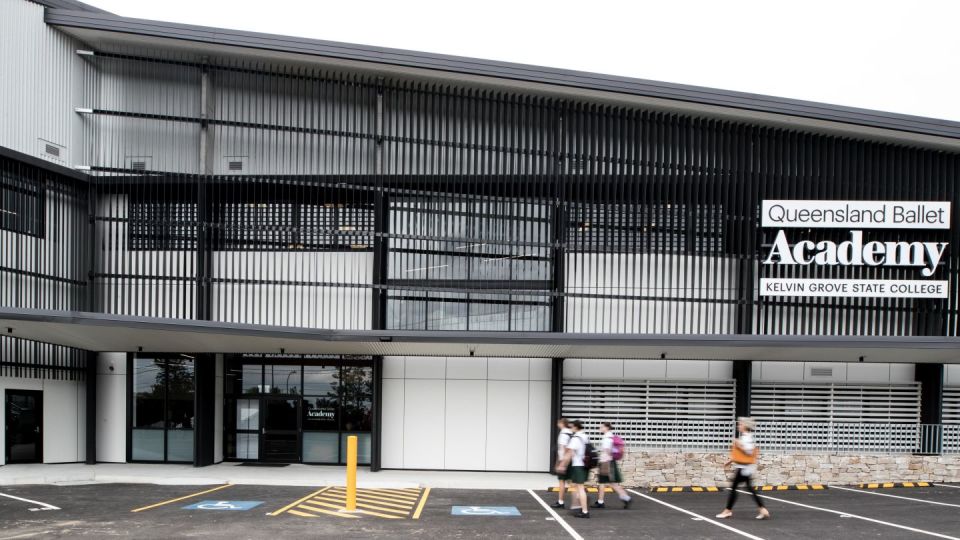 A shared vision
Supporting Queensland's dancers of tomorrow starts today - and we wouldn't be where we are today without the support of our generous donors.

If you share our vision for Queensland Ballet Academy, consider supporting us with a donation. Every little bit goes a long way, and makes a difference in the lives of aspiring dancers every day.

See more about how your support can make a difference.
Queensland Ballet Academy
Learn more about Queensland Ballet Academy, the programs on offer, and the experienced faculty underpinning everything we do.
Support Academy
If you share our vision of bringing world-class professional dance training opportunities to the Queensland arts scene, consider supporting us with a donation.
Plan your visit
Planning a visit to Queensland Ballet Academy? Find out all you need to know before you arrive.