---
The music of Giselle
​Character motifs, melodies, and plenty of emotion: the music of Giselle sweeps audiences through the story as the perfect complement to the choreography. Parisian composer Adolphe Adam composed the score in just a few weeks using themes, changes in tempi, and solos as storytelling techniques - and the result is sublime.
We sat down with Queensland Ballet Music Director and Principal Conductor Nigel Gaynor to find out more.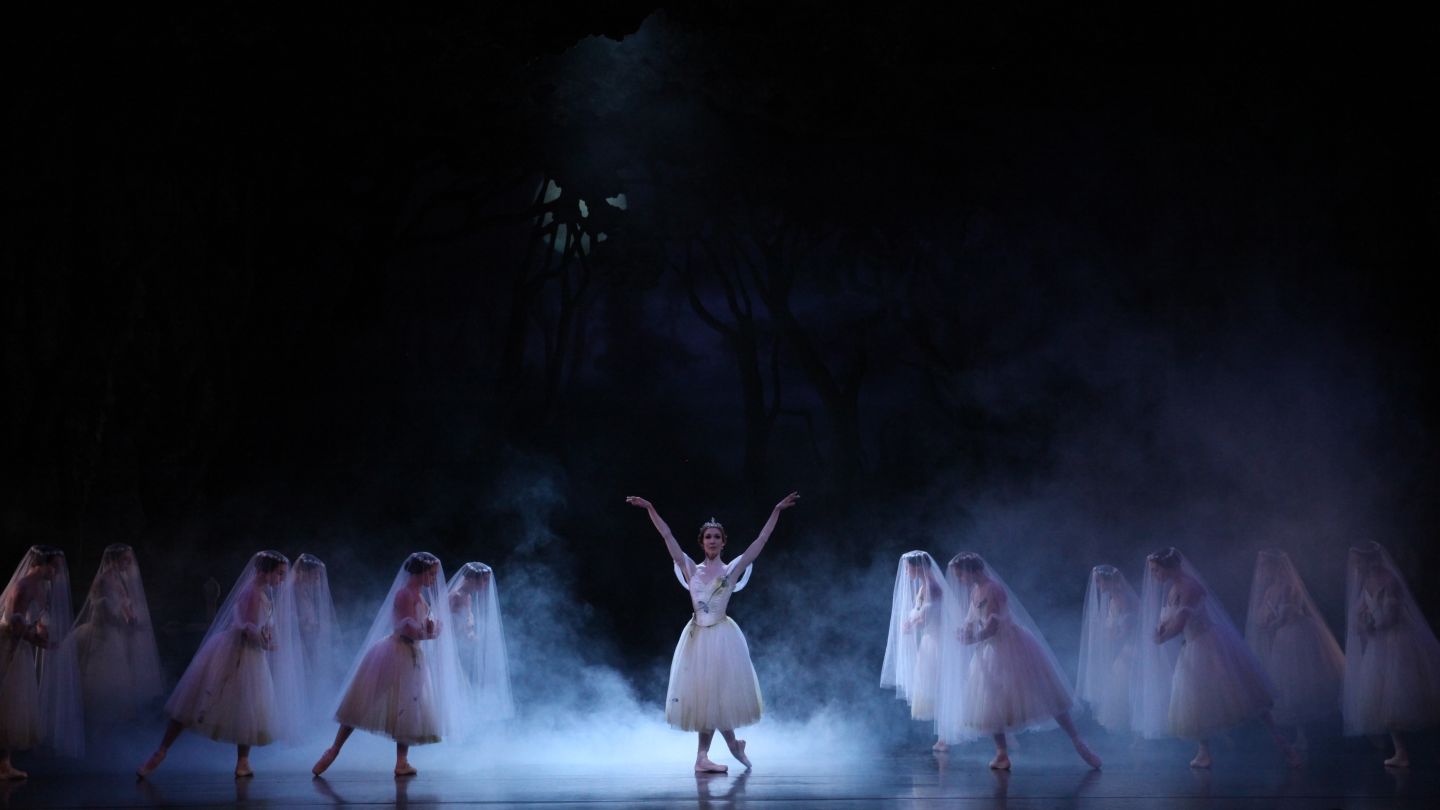 Adolphe Adam's score captures Giselle's blend of dramatic love and unearthly passion. How has he used music to communicate the storyline?
Adolphe Adam, born in Paris in 1803, was a composer passionately focused on producing music for theatre. He composed more than 80 works including operas, ballets, music for vaudeville shows, as well as piano arrangements. Adam's most successful ballet Giselle was composed in just three weeks, and premiered on 28 June, 1841. He wrote simple yet effective melodies with uncomplicated harmonies that were immediately understood and comfortable with dancers of his time. His extensive use of motifs in Giselle (reoccurring themes associated with main characters) is certainly a contributing factor to its great success and longevity. We know Tchaikovsky looked at his use of motif in Giselle before composing his first ballet Swan Lake in 1875-6.
Can you tell us about the musical themes or character motifs in Adams' music?
In Act One, Albrecht's driving and excited theme begins with his first entrance. Its exuberance and energy portrays an adventurous and confident young man in his prime. Albrecht has come with romantic purpose, and so the crescendo outbursts and unrelenting pace of the music helps to tell the story.
Giselle's entrance introduces her two central themes. The first is in a 6/8-time signature - a carefree 'skipping–like' rhythm that still today we can associate with childhood and children's games. Its innocence and naivety helps to define Giselle as a trusting and vulnerable young woman barely out of childhood. The game afoot begins as hide-and-seek, which slows into something far more grown-up. The second theme is her love theme when she shyly meets Albrecht. It's a gentle three note theme in a question-and-answer form. First heard high, then answered low, it represents Giselle's questioning and yearning for love, and whether Albrecht is the answer to who she will love.
Albrecht's beguiling assurances through the first pas de deux make this extraordinary theme central to the story, and the theme will reoccur at the most pivotal and dramatic moments in both acts.
In Act Two, Albrecht's entry theme is the antithesis of his confident Act One. It is a slow and soulful outpouring of grief, portrayed by an emotional cello solo in the minor key, as he brings flowers to her grave. Albrecht set out to trick a young maid, only to find he fell for her and lost her. He has changed. Remarkably, Giselle's love theme carries on into the second act, signifying that she has not changed. She remains the innocent pure soul she has always been, allowing for Albrecht to gain forgiveness and redemption.
Is there a stark contrast between the music in the first act and in the 'white act'?
While the music of Act One locates us on a sunny day in a village, the music of the second act conjures forest night scenes. It encompasses threatening storm music, warning of dangers to come from the darkness of night, and moments of moonlit stillness that portray the timeless nature of the Wilis' spirits. The queen of the Wilis has contrasting music for each of her solos, beginning aptly with a calm and ethereal quality. Time signature changes and continual increases in tempi builds the excitement, as well as the realisation of her ferocious intent to kill.
How has the score been rearranged to suit Queensland Ballet's production?
Today most companies choose to perform with orchestrations with more drama and intensity than Adam's original scoring. Having conducted many arrangements, I've created this orchestration to suit our production and the venues it's performed in. It's a relatively standard size orchestra, and many traditions I've upheld, including the famous viola solo in Act Two. The priorities are to bring a full symphonic sound with elegance and brilliance, while not losing a credible connection to the early Romantic 19th century music when it was created.
Don't miss the chance to see Giselle in Brisbane this April! Find out more and book your tickets online below.
Get tickets