---
Neneka Yoshida promoted to Principal Artist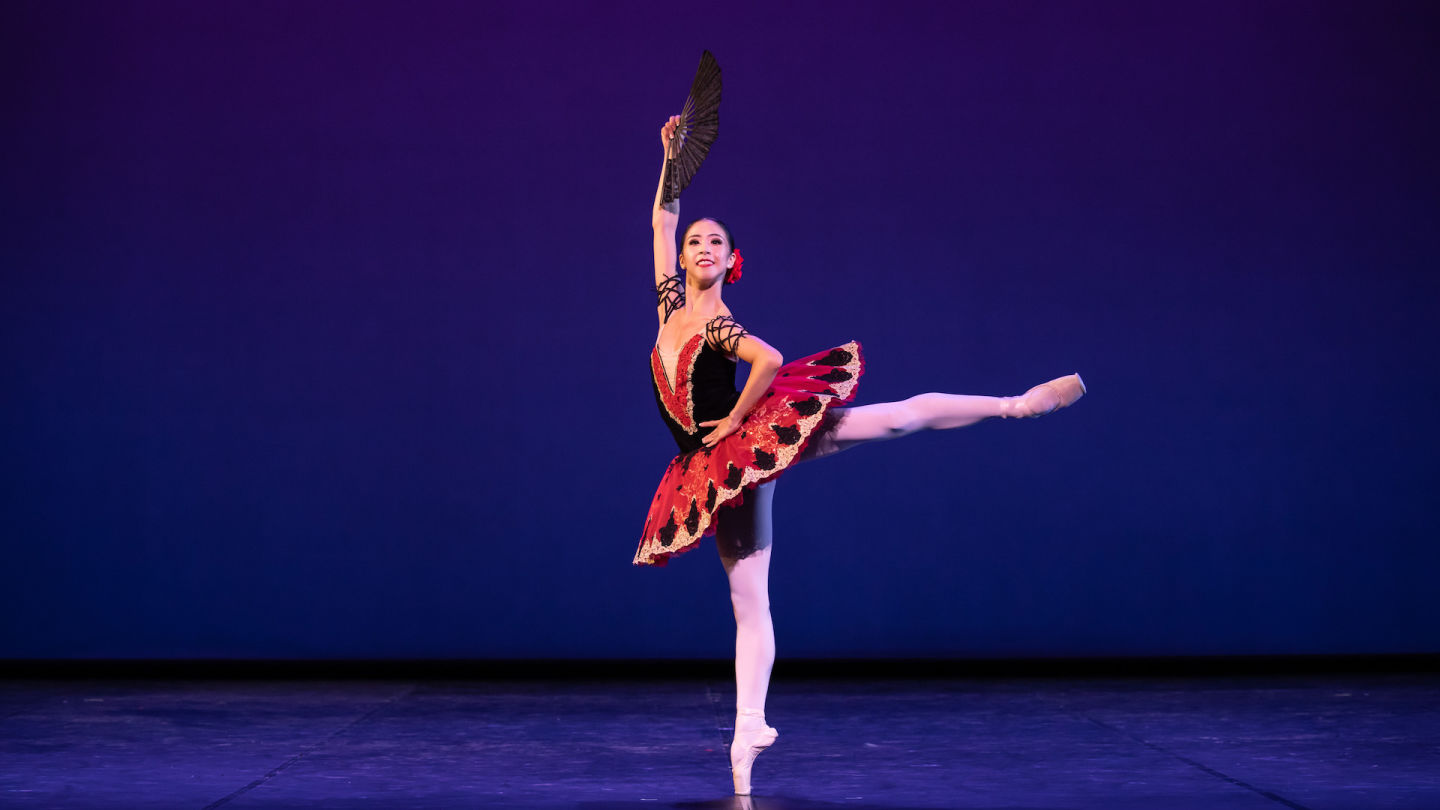 Opening night of Queensland Ballet's 60th Anniversary Gala was filled with festivities and excitement as the company celebrated six decades.

Then on Saturday, another big announcement following another exceptional performance.

Once the Company took its final curtain call after Études, the spotlight was on Artistic Director Li Cunxin AO as he took to the stage to announce that Senior Soloist Neneka Yoshida had been promoted to Principal Artist.
"Over the last 7 years that Neneka has danced with our Company, she has matured into a phenomenal dancer and demonstrated incredible dedication to our artform," said Mr Li.
"The professionalism and artistry she has demonstrated over the years has been truly exceptional, and I am honoured to give her this promotion."
Positioned alongside her colleagues before a standing ovation, Neneka was ecstatic to be promoted.
"It was an absolute honour to receive this promotion and I am eternally grateful to Li and Queensland Ballet for providing me with the opportunity to do what I love every day," said Yoshida.
"I am excited to continue to grow and develop as a Principal Artist and will always strive to be the best I can be to delight audiences in 2021."
Neneka was born in Kanazawa, Japan. After training at the Keiko Myanishi Ballet School, she moved to Paris and taught by Dominique Khalfouni, then to Spain and danced with the Fundaciòn Para La Danza, and graduated Musique for Conservatoire National Supérieur de musique et de Danse de Paris, France.
She joined Queensland Ballet in 2014 as a Jette Parker Young Artist and has quickly rose through the ranks.
Neneka will join fellow Principal Artists Lucy Green, Yanela Piñera, Victor Estévez and Camilo Ramos. The 60th Anniversary Gala runs until March 20 at The Playhouse, Queensland Performing Arts Centre.