---
Pointe Shoe Appeal

Support for this appeal will fund Pointe shoes and flats, enabling Queensland Ballet dancers to continue making magic.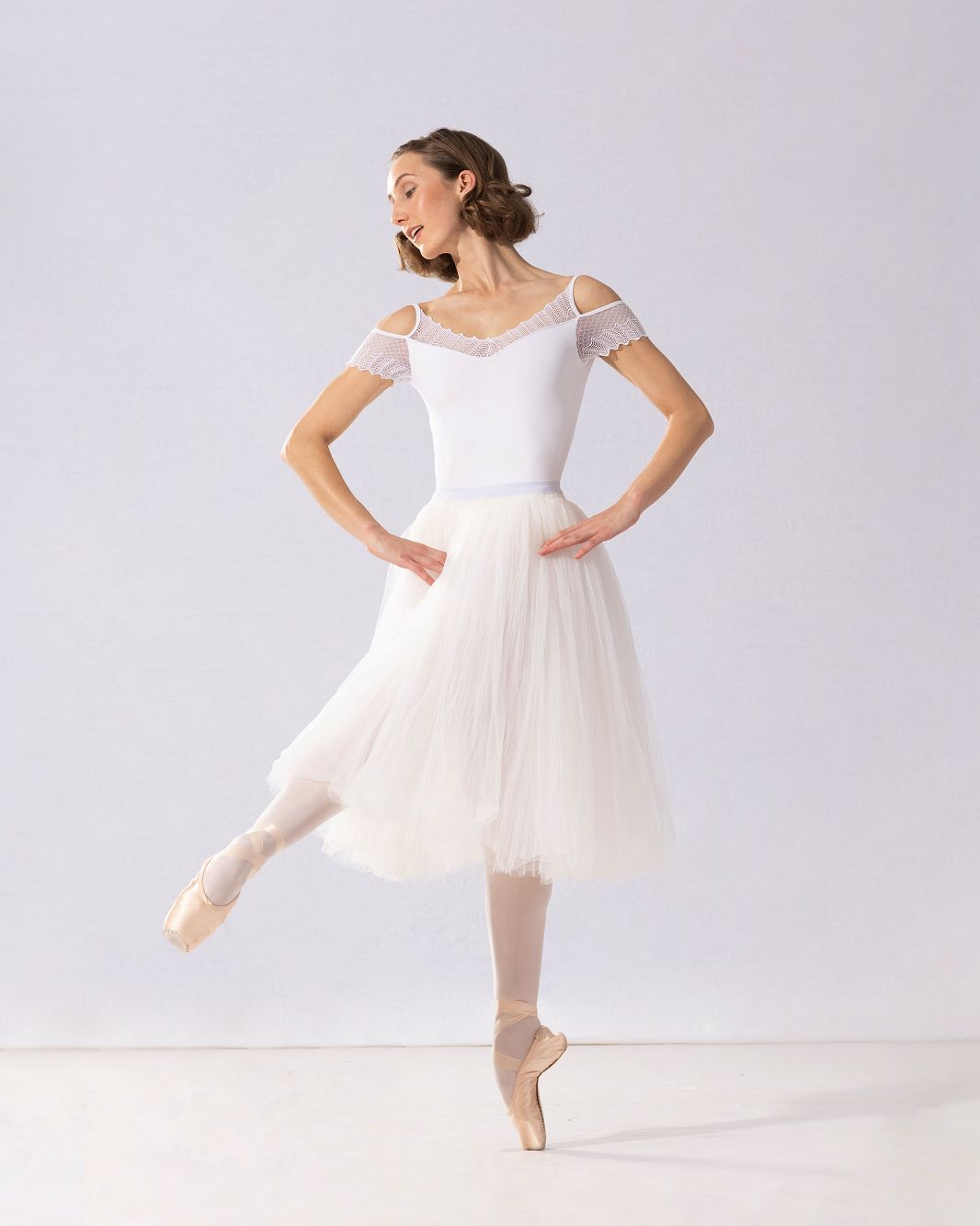 Pointe shoes and flats are vital for the success of our artists, supporting them through every step and bourrée of their careers. The synergy between a dancer and their shoes from the beautiful aesthetic admired by balletomanes everywhere.
---
A dancer's shoes are as unique as they are - a distinct combination of fabric, thread and glue specific to each artist to ensure the perfect fit. A dancer will often go through several pairs of trial shoes before settling on their perfect pointes or flats. They also develop their own way of preparing their shoes, honed after years of trial and error, and often incorporating tips passed down from dancers who've come before them.
By supporting Queensland Ballet's Pointe Shoe Appeal, you can ensure that dancers are receiving the best customised support for their feet, and that they can continue to reach dazzling heights on pointe in every performance.
support our pointe shoe appeal
The wonderful world of ballet shoes
Our artists are supported by our Shoe Coordinator Amanda (Mandy) Newman, who liaises with manufacturers to tailor our artists' shoes if needed, and manages our stock to ensure a fresh pair of pointes or flats is always available. Mandy is also an integral member of our Wardrobe team, responsible for preparing pointes and flats for the stage.

Click here to learn more about Mandy's role, and shoe preparation for our triple bill, Li's Choice.
Why do dancers wear pointe shoes?
Pointe shoes are designed to make the dancing look magical and give a sense that the ballerina is floating on air across the stage. The pointe shoe is a seamless extension of a ballerina's body.
Can a dancer put on a brand new pair of pointe shoes and dance straight away?
No. A dancer goes through a process of "breaking the pointe shoe in" and each dancer has her own special approach to breaking in their pointes.
Some typical ways that dancers prepare their pointes to wear include:
Darning the point of the shoe, known as the "platform of the box", This is done to provide traction and prevent the satin from fraying.
Pounding the box of the pointe shoe with a hammer to soften it.
Roughing up of the sole with a file to increase grip.
Lining the inside of the shoe with floor wax or shellac which helps to mould the shoe and last longer.
Sewing on ribbons and elastics.
Why does a dancer need so many pointe shoes?
A pointe shoe does not last long- sometimes only for one major performance, depending on the ballet. A dancer may rotate up to 6 pointe shoes in a performance.
How much do pointe shoes and flats cost?
---
One pair of pointe shoes costs our Company around $60, with a pair of flats costing around $30, depending on the manufacturer. With each of our 60 dancers going through 1 – 2 pairs per week, plus ribbons, elastics, dyes, and other art-finishing materials added in, the cost of shoes to Queensland Ballet is significant.
You may like to consider one of these donation amounts if you'd like to support our appeal:
$60 – pointe shoes for one dancer
$120 – 1 pair of flats for 4 dancers
$180 – pointe shoes for 3 dancers
$360 – one month supply of pointe shoes for one dancer
$740 – two month supply of flats for two dancers
$900 – one pair of flats for each of our 30 male dancers
$1800 – one pair of pointes shoes for each of our 30 ballerinas
$2700 - one pair of pointes or flats for each of our 60 dancers
Annual giving
Want to show your support for Queensland arts and Queensland Ballet on an ongoing basis? Consider an annual gift.
Memberships
Memberships are a great way to show your support of Queensland Ballet, while receiving exclusive benefits throughout the year.