---
Season 2022
Every step an iconic story
Every step a story
"I wanted to place Queensland Ballet on the world stage, lift our dancers to new heights, collaborate with international artists, nurture young talent and spread the magic of ballet as far and wide as possible."

- Li Cunxin AO, Artistic Director
This iconic Season 2022 highlights the depth of talent in the Queensland Ballet's world-class dancers and staff, and as the doors open to our redeveloped home and Brisbane's new cultural hub, the Thomas Dixon Centre, we're so proud of how we've grown. This Season is a celebration of the incredible talents of our dancers, and Academy students and production, wardrobe, artistic, and business teams, all of whom collaborate each day to produce this magic.
Get ready to discover the stories of some classics like Giselle and The Nutcracker, the iconic Manon by Sir Kenneth MacMillan, and finally the charming children's ballet, Peter and the Wolf.
In June, we share our triple bill, Li's Choice, featuring three works chosen with care to reflect this special anniversary of Li's 10 years as Artistic Director at Queensland Ballet.
And don't forget the display of our rising stars of the dance world in the Queensland Ballet Academy Gala - a showcase by our talented Academy students - in a dazzling display of classical and contemporary dance.
Realising a long-held dream, you'll see quite a bit of Queensland Ballet at the Gold Coast in 2022. We'll be partnering with Home of the Arts (HOTA) for a season of 1960s-themed dance and music, plus a little fairytale fever. Christopher Bruce's Rooster and Jack Lister's B-Sides feature energetic choreography and music from arguably one of the most fun and captivating decades, while our record-breaking box office hit, The Sleeping Beauty, will weave its fairy magic.

After what I'm sure has been a challenging couple of years for many, we are looking forward to bringing some joy and magic to lives everywhere. We'd also like to thank everyone for their continued support, and we'd like to dedicate this season to all the dance, art, and music lovers – this season has been lovingly created for you.
Tickets available now via each show page.
*Giselle season has been cancelled due to floodwater damage to the Playhouse.
#Queensland Ballet and HOTA exclusive season
​It has always been our vision for Queensland Ballet to have a second home outside of Brisbane. In 2022, we were thrilled to unveil a new partnership with HOTA, Home of The Arts on the Gold Coast.

Our relationship will grow over the coming years, but in 2022, we were delighted to be presenting six performances.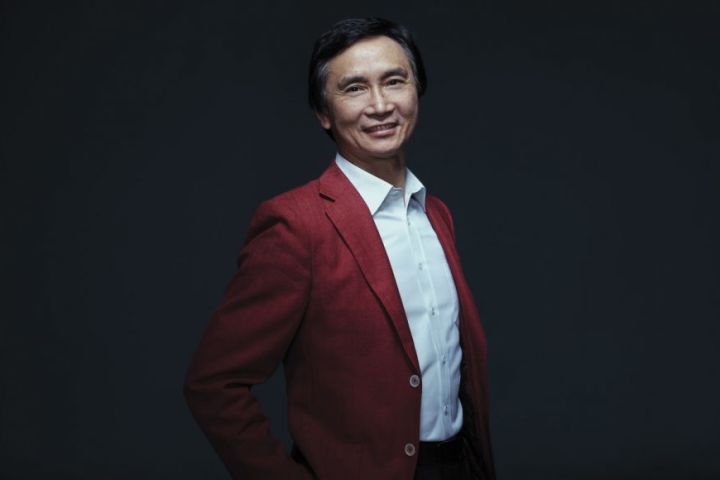 A decade of directorship
In 2022 we celebrated 10 years of Li Cunxin AO as Artistic Director of Queensland Ballet!
Celebrate 10 years of big dreams and ambitious growth with this iconic season, highlighting the depth of talent amongst Queensland Ballet's world-class dancers, Academy students, and production, wardrobe, artistic and business teams.

Take a look through our memories of the last decade, and see how far we've come under the direction of the visionary Li Cunxin AO.