---
Li Cunxin: celebrating 10 years of magic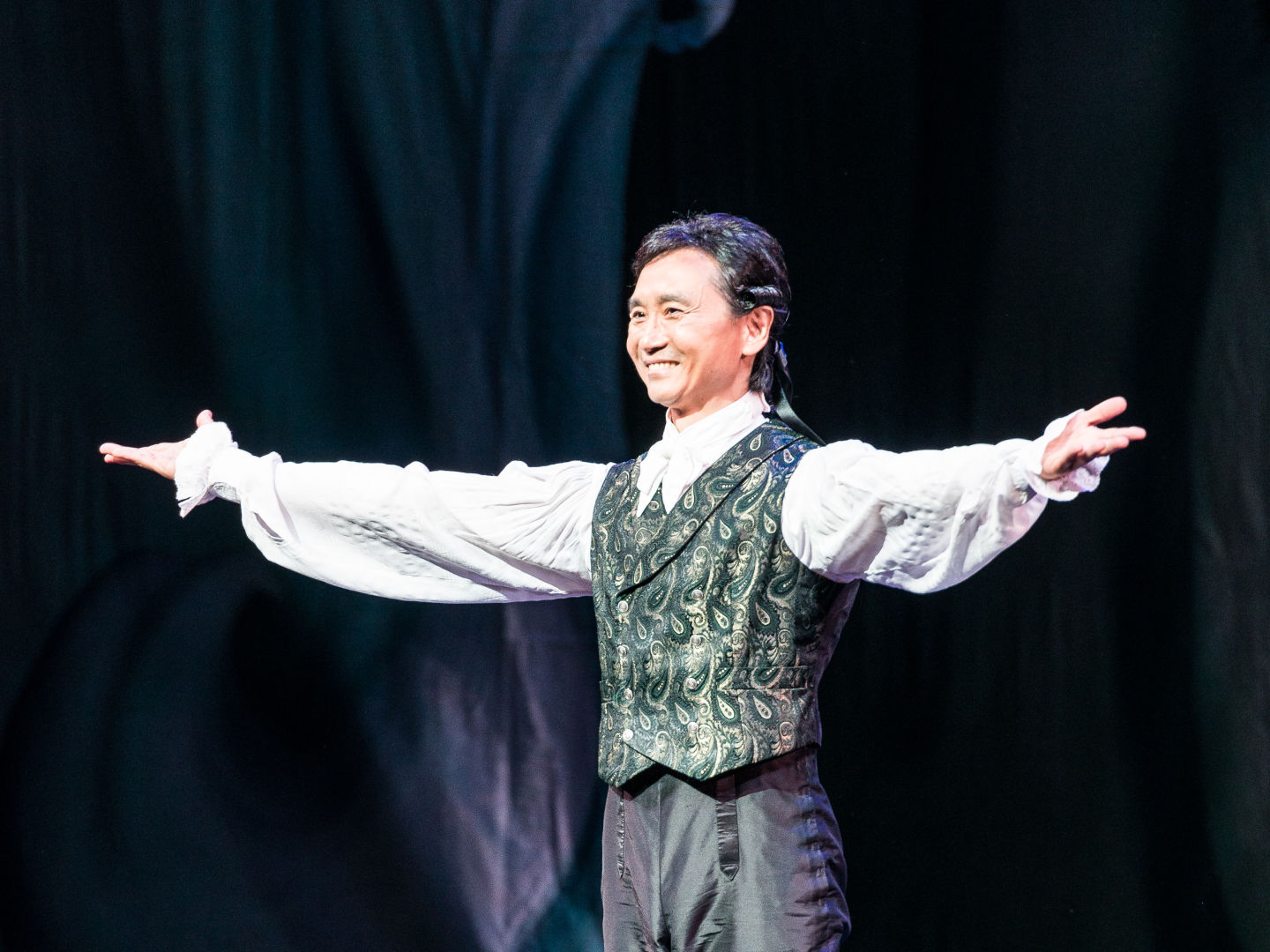 — It's a humid Queensland afternoon – that sweltering period between morning and evening seasonal storms, and Queensland Ballet's Artistic Director Li Cunxin has just emerged from a series of dance classes and meetings.

A back-to-back schedule is not an anomaly for Li, and as we go through his decade-long list of highlights, it's easy to see why. In his first year alone back in 2013, he implemented live orchestras for the Company's mainstage performances, sold out all seasons, initiated an annual Brisbane Christmas tradition of presenting The Nutcracker, and the Company saw a 160 per cent rise in philanthropy and sponsorships. 10 years later, with a flourishing Academy, expansive community, regional, and artistic programs, and two world-class buildings with another on the way (a Gold Coast-based production centre), Li's not finished yet.
Settling into his office in the heart of QB's temporary West End accommodation, with its assortment of framed photographs, bookshelves, dried flowers, and little dog Nala at his feet, he lights up at the mention of the Company's imminent move to its home at the Thomas Dixon Centre. The heritage-listed building has been redeveloped into Brisbane's new cultural hub complete with studios, a rooftop bar, and a stunning new theatre. The sheer scope of the project is a prime example of Li's ability to transform dreams into reality.
"It's exciting," he says.
"People thought we were crazy to redevelop a heritage building, but when we envisioned Queensland Ballet's home we knew it needed enough space to accommodate all our artists, visiting artists, our PPP program (Pre-Professional Program), and to be a cultural home for the arts in Brisbane.
"So that also meant including a performance theatre and social spaces."
One such social space is the rooftop terrace capturing vistas from West End to Mt Coo-tha to the Brisbane city skyline.
"We had just about finalised the building design and I thought, 'I wonder if there's a city view up there?'" he recalls.
"We sent a drone up and sure enough, it was spectacular!"
Of course, it's not only a rooftop terrace but a 'Kite Wishes Terrace', paying homage to a childhood memory he mentions in his 2003 bestselling autobiography Mao's Last Dancer. As a child in Qingdao, China, he would fly kites with his father, sending hopes and dreams written onto tiny pieces of paper up to the universe. Daring to dream – and actually following through – is a personal ethos he has instilled in the Company, and it has elevated Queensland Ballet to the world stage. Season 2022, curated in celebration of Li's 10-year QB anniversary, features not one but two Kenneth MacMillan works - an achievement he's particularly proud of.
"Manon in particular is a major coup, it's one of the big ones, only a handful of ballet companies around the world get permission to perform it." Li says.
"It shows the calibre of the Company's talent. It also means a lot to me personally. I danced both the lead male roles when I was with Houston Ballet, and this year I'm performing as Monsieur GM with Mary (Li's wife) as Madame, so it has that 'full circle' feeling."
It's fitting that Mary will share the stage with Li for this milestone; she has been instrumental throughout his journey and she encouraged him to take the Artistic Director role. Chosen from 44 applicants across the globe as far afield as the US, Germany, and Switzerland, the opportunity was too great to pass up.
"Yes, Mary told me I should take it," he laughs.
"I was perfectly happy in Melbourne, happy with our lives, and working as a stockbroker. My book was being translated into 20 different languages, it was on bestseller lists, and I was thinking of writing another book. I wasn't thinking of moving. But the opportunity came up, and Mary and I both had such a passion for the artform and for this wonderful life it had given us, that we wanted to give something back."
Along with touring and 'bringing magic and joy to the regions', he counts the rise of Queensland Ballet Academy and its nurturing of young artists as one of his most fulfilling achievements. Enabled by the generosity of Jette and Alan Parker through the Oak Foundation, he launched the Jette Parker Young Artist Program, while the Academy is thriving in its stunning new facility alongside Kelvin Grove State College. Last year, it was granted formal recognition from the Queensland Curriculum and Assessment Authority (QCAA) for its Academy Program.
Transformational projects such as these and the new Gold Coast venture, which will include a new production centre at Yatala thanks to generous philanthropists Roy and Nola Thompson, are the reason he has stayed for 10 years and recently signed on for another three. In one of his first interviews in 2012 with Dance Magazine, Li said he had so many ideas, he couldn't wait to get started. A decade later, he says the ideas are still there.
"The passion, the ideas, and the excitement are still there for me," he says thoughtfully.
"I think if they weren't - if I wasn't excited to come to work every day, I wouldn't still be here 10 years on.
"But I love working with the dancers, helping them improve themselves every day. The Gold Coast is an exciting area full of growth that I'm thrilled to be a part of. I'm very passionate about nurturing the young artists of the future. And I still enjoy seeing the audience reactions in the theatre: the anticipation, the joy, escapism, and just the pure love of ballet."
By Cassandra Houghton