---
Joel Woellner's road to success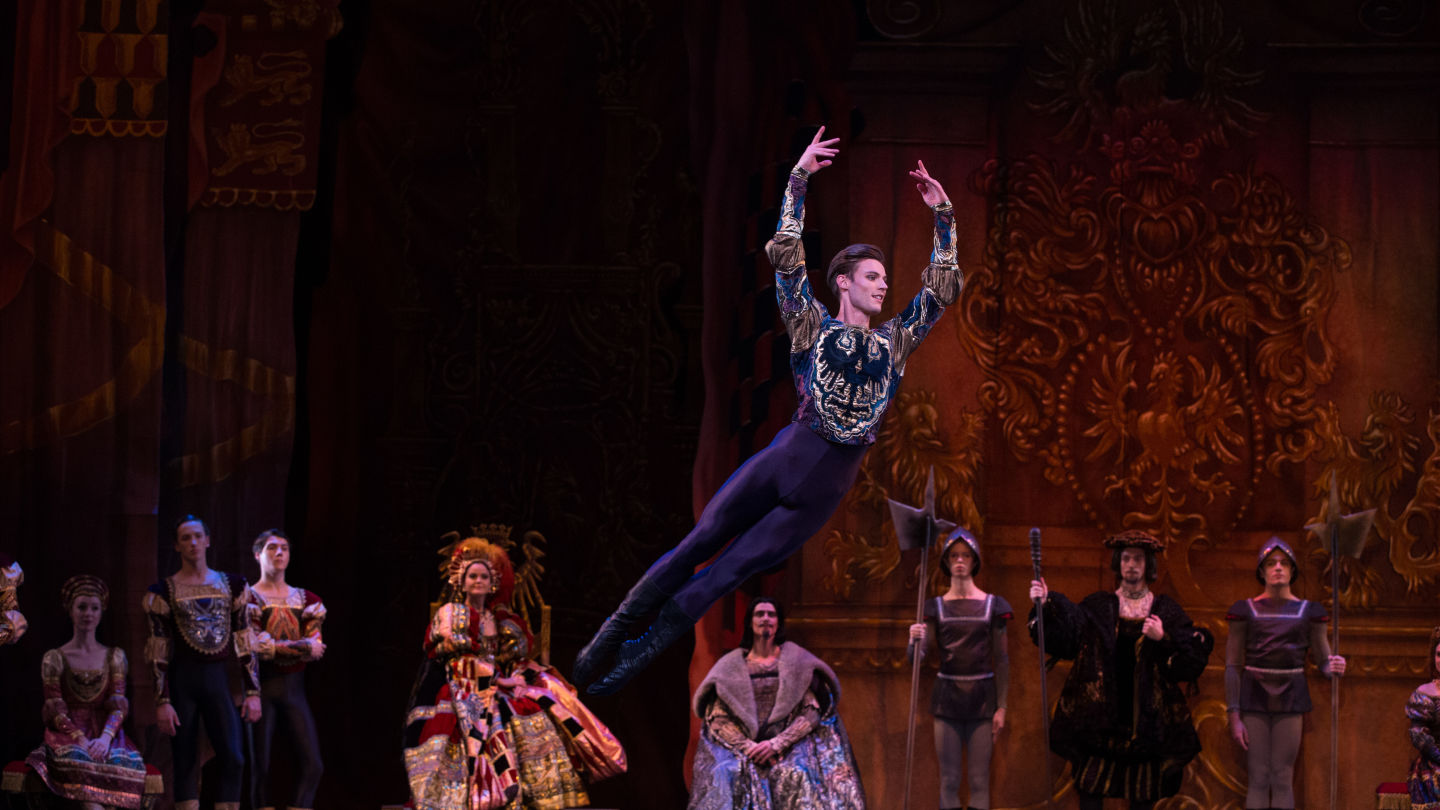 Full circle moments and persistent passion are part and parcel of Joel Woellner's dance journey.
It all began with The Wizard of Oz.
It's a fitting start to the story of a boy who grew up to dance as princes and dukes and fairytale characters, but Joel Woellner's road to Principal Artist was paved not with yellow bricks, but hard work, and a determination to give each day as a dancer everything he's got.
"Just don't ever have a day when you wish you'd worked harder at that," Joel says, when I ask him if he has any advice for the youngest dancers.
"My advice to young dancers is always to work so hard. But love it first, if that makes sense."
But back to The Wizard of Oz. We meet outside in the midday sun post Tutus on Tour rehearsals, Joel's feet clad in warm-up boots, and he tells the story of the Grade 2 production of Oz that launched his career.
"My class was doing the tornedo scene – my mum had actually made a big house out of a laundry basket as she's quite crafty, and afterwards my teacher said to her 'Oh, Joel's got great physicality, good movement. He should do dance classes'. And I was like – nope, I'm not doing ballet," Joel laughs.
"But I was a ball of energy as a child, so I ended up doing dance classes and I loved it. My teacher told me if I wanted to get better I should do a ballet class so I did it, then tap, drama, singing, modern – the whole works, and I loved it and wanted to do more and more and more. So that's how it started – all from The Wizard of Oz."
Born in Sydney, Joel trained under Joanne Ansell at Ettingshausens Dynamic Arts as a child, then completed the McDonald's College classical dance scholarship at 16 years-old. Marilyn Jones was the adjudicator and at the time, her son was the director of Houston Ballet. She told Joel he should audition for the company.
"Shortly after, I travelled to the Youth America Grand Prix in New York – a ballet competition where the directors of schools and companies go to watch young dancers and give out scholarships, and Claudio Munoz - the director of the Houston Ballet 2 and Men's Teacher at Houston Ballet - saw me and liked me. He called the Director, who was actually out at dinner with his mum (Marilyn Jones) at the time," Joel says.
"And she said, 'I've been telling you about him for ages', so they offered me a full scholarship to the Houston Ballet Ben Stevenson Academy."

Joel then flew to New Zealand to compete in the Alana Haines Australasian Awards, where Queensland Ballet Artistic Director Li Cunxin and his wife Mary Li were the adjudicators. If you know the story of Li and Mary, you'll recall they both danced at Houston Ballet. It was the Company Li defected to, from China.
"I told them I had just accepted a position in Houston Ballet Academy, and they introduced me to lots of people, and it was like the stars aligned…there were all these signs pointing in that direction. I did two years of training there, and two years with the company, and then the stars aligned again when Li offered me a position at Queensland Ballet."
Joel had kept in contact with Li over the years, and in 2015 he joined QB as a Company Dancer. Joel describes the period as baptism by fire – in a good way.
"Within four weeks of accepting the job, I'd sold everything I owned in the US, moved to Brisbane, and started at QB – it was full on," he laughs.
"They were rehearsing Dance Dialogues and there was an injury two days out from dress rehearsal. So I literally joined the Company, learned the piece, then had dress and show within three days – it was boom, boom, boom. And then the next production – the first mainstage production – was actually The Sleeping Beauty, so it's been another full circle moment to come back to it this year and be promoted during the season."
Joel's promotion to Principal Dancer came after a stellar performance as Prince Désiré earlier this year during The Sleeping Beauty season. But he has been cautious in not allowing it to dominate what motivates him each day.
"I fell in love with the stage when I was 13," he says.
"It was the nerves beforehand, the getting ready, the going onstage and performing, the adrenalin and fulfilment – I fell in love with ballet then and knew it was what I wanted to do. So for me, nurturing that love comes first. Because you'll have great days, you'll have hard days when you wonder why am I doing this...but you're doing it because you love it."

His favourite part of the day is working with another person on a production.
"When I was younger, I don't think I was the best partner, but now I think it's probably one of my biggest strengths," he says thoughtfully.
"And not only being able to technically do everything and make it smooth and have seamless transitions and soft landings, it's working with someone else to create something really special.
"I think finding that connection with every girl you dance with is often tricky but working with someone to find that is really important to me – and if you can find it in the studios, you'll easily find it onstage with the sets and the costumes and the lights and the orchestra.
"But…working hard is something I've really learned over time, how to keep pushing and finding more, and I think that maybe it also comes with experience and wisdom and allowing yourself to just be wrapped up in what it is to be a professional dancer."
By Cassandra Houghton
Photographer: David Kelly