---
A Rhapsody in Motion with Chief Ballet Master Greg Horsman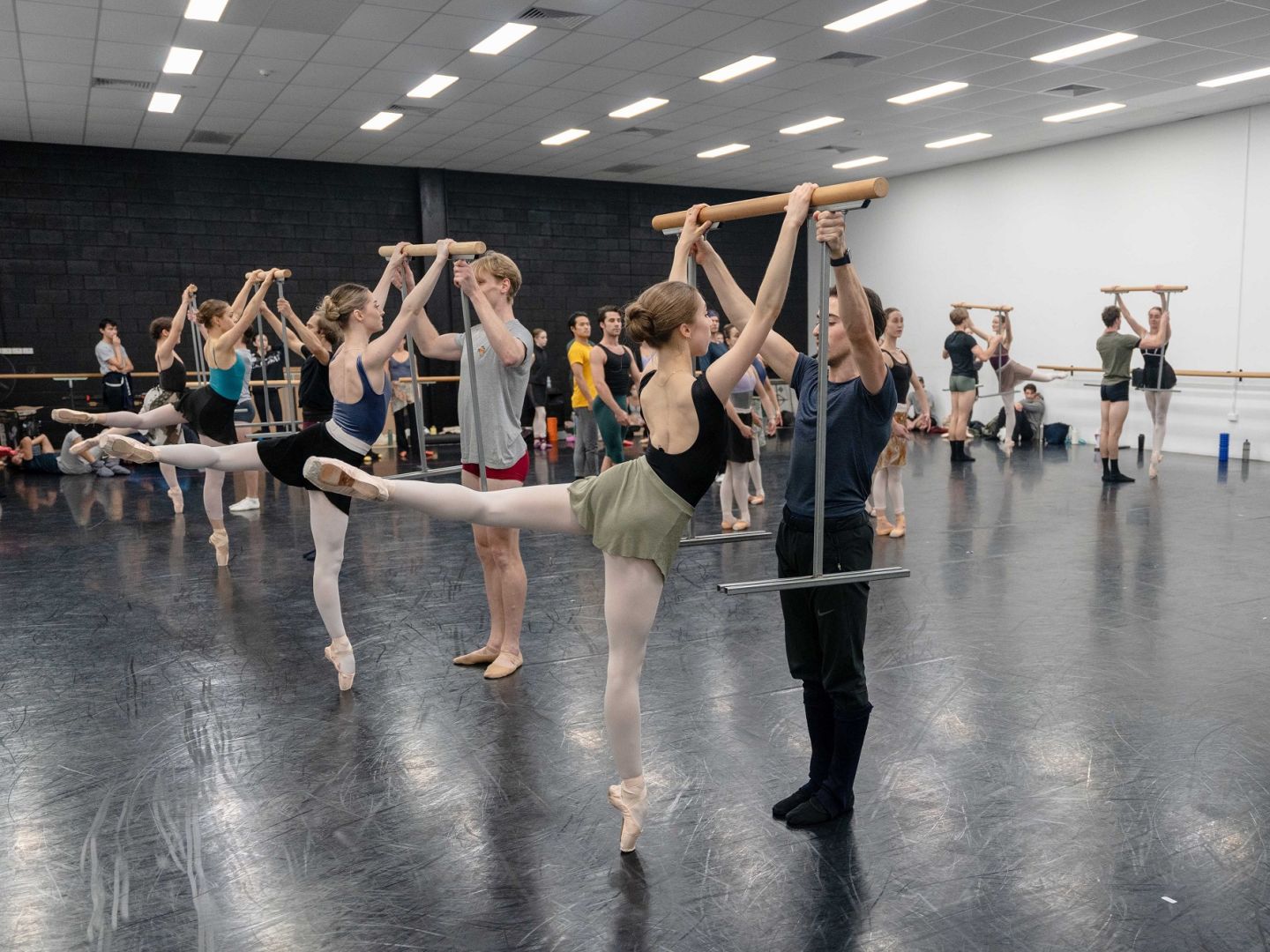 Starring in the opening celebrations of the redeveloped Thomas Dixon Centre, Queensland Ballet's Bespoke is one of the most highly anticipated events of the 2022 season. Now in its fifth year, this striking triple bill of modern dance is an opportunity to witness the company's elite ballet dancers in dynamic contemporary spaces. Queensland Ballet welcomes a compelling new piece by Chief Ballet Master Greg Horsman who has collaborated with dancers to create A Rhapsody in Motion.
When Li Cunxin AO first approached you to create a new piece for Bespoke, what were your initial thoughts?
Li was quite specific about what he wanted from the piece; he wanted something that involved most of the company, with a neoclassical feel that celebrated our return home to the Thomas Dixon Centre. Since Bespoke provides an opportunity to be a bit more experimental I had all these ideas of what I might like to do. Sergei Rachmaninoff's "Rhapsody on a Theme of Paganini" immediately came to mind for the music. Every time I listened to it, I would get lots of ideas that would change and evolve. While I was sitting on my balcony, I looked at the portable barres that we used during the lockdown in 2020, and I thought it would be cool to utilise them. So, I started to play with those ideas a bit.
When choreographing Rhapsody in Motion how did you approach the creation process?
For me, music is the inspiration when I create. I had ideas I wanted to try, particularly with the ballet barres, and giving the dancers a bit of creativity in the process. I gave the dancers a couple of tasks and asked them to explore movement with each other and the barre. So many creative things came out of that process. I was able to take bits of movement and mould the ballet as I was creating it. So, I also get inspired by the dancers. There is only so much work you can do sitting on your balcony visualising what could be. Until you get into the studio and start to play with the dancers, it doesn't really work until you have that mix.
You choose Sergei Rachmaninoff's "Rhapsody on a Theme of Paganini" as the score. Tell us about this music?
The music is a rhapsody, which in musical terms has lots of themes and ideas that run in one stretch of music. When I did a bit of research on the music, I discovered it can be broken into three sections of movement which I think works well. The good thing about the music is that it changes quite a bit; every time I hear the piece, I hear different things. It's a fabulous piece of music - I wish we could perform it live.
How would you best describe each section?
Each section has its own texture and feeling, but within each, there are themes that travel across all three movements. The first movement explores the relationship between the dancer and the ballet barre. The movement is lively but also combined with moments of softness and slowness. The second movement is much more expressive and explores the emotional side of a dancer's ability. The third movement is also very lively and is a celebration of both elements coming together in performance.
Is there anything you have learned from choreographing Rhapsody in Motion?
Every time that I choreograph, I learn something new. I gave quite a bit of tasking to the dancers which I don't normally do. I think this paid off in a certain way because it enabled me to create the ballet relatively quickly. During the creation time was of the essence because the Company were on tour with Giselle and then we experienced the Queensland floods, so I guess I learned to be a little more resilient during the choreography process.
What is one thing you want audiences to take away when watching this piece?
The same thing I want audiences to walk away with for everything that I create. That they are engaged with it, not only visually but emotionally. I like the idea of people being able to see the music and be amazed at how beautiful, relevant, and enjoyable classical ballet can be.
What can we expect from Bespoke at the Thomas Dixon Centre in 2022?
With three ballets and three different choreographers, there will be an array of elements in each piece. There will be something for everyone in the program to enjoy. Also, being back at the Thomas Dixon Centre, after three odd years, is going to be quite special and exciting for both the Company and the audience.
Don't miss Bespoke this July at the Talbot Theatre, Thomas Dixon Centre. Find out more here.