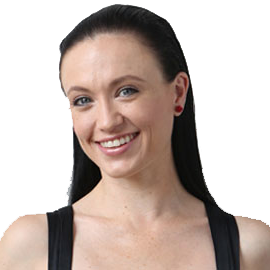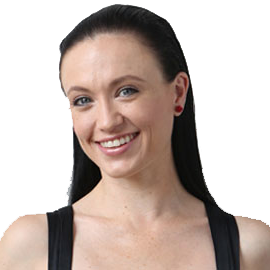 Rachael Walsh was a Principal Dancer at Queensland Ballet and enjoyed an 18-year professional career with the Company. Following her retirement from the stage in July 2014, she continues to work with the Company in business development, and as a mentor and coach for dancers in Australia.
Rachael graduated from The Australian Ballet School and joined Queensland Ballet in 1998. She was promoted to Principal Dancer in 2003.
In addition to performing Principal roles in many classical ballets, including Giselle, Swan Lake, Romeo and Juliet, The Sleeping Beauty, Don Quixote and The Nutcracker, Rachael enjoyed the creative process and collaboration of character-driven dramatic ballets such as Carmen, A Streetcar Named Desire, The Little Mermaid and François Klaus' much loved ballet, Cloudland. Her signature roles have been Carmen, Juliet and Giselle.
Rachael has toured internationally with Queensland Ballet to Europe on three occasions, as well as to Japan, China and Singapore. She was also invited to dance at The Asia-Pacific Ballet Festival in Seoul, Korea. Rachael was awarded several scholarships to travel and study overseas, including a Lord Mayor's Fellowship.
In 2014 Rachael staged Nils Christe's ballet Short Dialogues on the Queensland Ballet for its Flourish program. In April 2015 she travelled to Houston, Texas to again stage the ballet for the international dance festival, Dance Salad.
Rachael retired from ballet following her performance as Lady Capulet in Sir Kenneth MacMillan's Romeo & Juliet in 2014. She returned to the stage in 2016 for Derek Deane's Strictly Gershwin, and again in 2019 for Liam Scarlett's Dangerous Liaisons, and Kenneth MacMillan's Romeo and Juliet.
Following her retirement, Rachael continued to contribute to Queensland Ballet as Development Manager, and is now Head of Foundation.