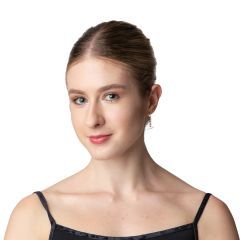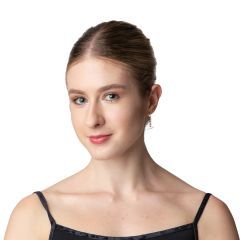 Introducing Isabella
Isabella was born in Leeds in the United Kingdom. She started her ballet training at the age of 7 in Scotland but decided to make the move to London at age 16 to train with the English National Ballet School. She danced with the New English Ballet Theatre, The English National Ballet and The Royal New Zealand Ballet, before joining Queensland Ballet as a Jette Parker Young Artist in 2018. In 2019, she was promoted to Company Artist. Her favourite Queensland Ballet performance to date is Jack Lister's 'Giselle' Pas de Deux for the 2018 Synergy Program.
Repertoire Highlights 
'Canary Fairy' & 'Lady Florine' in Greg Horseman's The Sleeping Beauty
'The Firebird' by Liam Scarlett
'Dangerous Liaisons' by Liam Scarlett
'The Shadows behind us' by Trey MacIntyre
'Juliets friends' in Kenneth Macmillan's 'Romeo and Juliet'
'Clara' in Ben Stevenson's 'Nutcracker'
Giselle by Ai-Gul Gaisina's
White tutu lady in Harald Lander's 'Études'
Greg Horseman's La Bayadère
Balanchine's Serenade 
Alexander Ekman's Episode 31
Jack Lister's B-sides
Rani Luther's Lunar
Professional accolades 
Medallist at the Genée International Ballet Competition, Antwerp Belgium 2014 

Molly Lake Award 2012  
Did you know…
Isabella is half Scottish and half Polish, and was raised in the Highlands of Scotland.
"Let your passion for this art form shine through your dancing. To be a dancer that can captivate an audience with their artistry, is as equally as important as good technique."