–
Talbot Theatre, Thomas Dixon Centre
#Venture into the unknown with three stunning world première contemporary works.
---
Compelling, challenging, and always thought-provoking, Bespoke returns for a sixth season with a triple bill by leading Australian choreographers Paul Boyd, Natalie Weir and Remi Wörtmeyer.

This celebration of collaboration and original creativity offers audiences the chance to explore the vibrant world of contemporary dance in an intimate environment at the new Talbot Theatre, inside the recently redeveloped Thomas Dixon Centre.
With a performance career spanning more than 25 years across Europe and Australia, Paul Boyd is an inventive and creative choreographer whose works have been part of the repertoires of Queensland Ballet, The Australian Ballet's Bodytorque series, Basel Ballet, Oper der Stadt Bonn, John Neumeier's Bundesjugendballett in Hamburg, The Royal Ballet School and Sydney City Youth Ballet, and have toured to New York, Japan, Berlin and Dubai. He is currently also Head of the Queensland Ballet Academy Program (Upper School) and Resident Choreographer.
Natalie Weir is known internationally for her highly physical partner work, her organic movement style and her touching insight into humanity. In her 30-plus year career, she has created major new works for world class companies including Queensland Ballet, The Australian Ballet, West Australian Ballet, Australasian Dance Collective (formerly Expressions Dance Company), Houston Ballet, Hong Kong Ballet and American Ballet Theatre. Natalie was appointed Queensland Ballet's Resident Choreographer in 2020.

Remi Wörtmeyer is an award-winning choreographer and former Principal Dancer, most recently with the Dutch National Ballet, whose acclaimed choreographic works have been performed across the world in ballet companies and international galas.
Using music, art, and the artists themselves as inspiration, Bespoke presents a sublime merging of classical technique with emotional depth that will lure you into new dimensions of creativity
---
Tartan and Four Last Songs are performed to recorded music.

Zoe Griffiths
Costume Stylist
Paul Jackson
Lighting Designer
Royal Scots Dragoon Guards
Music
Isaac Shepard and Stephen Hoganson
Music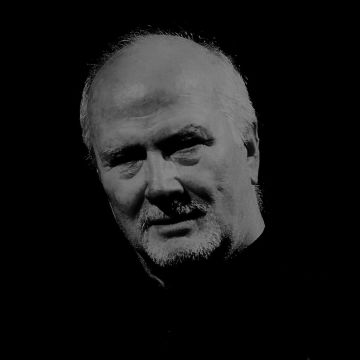 Graeme Collins
Guest Artist
A complimentary printed program is available at the performance. We encourage you to please take one between two. You can also download the program here.
---
Learn more about Bespoke with our online program, Behind the Curtain. View highlights, backstage photos, learn about the music and much more…
---
Miroirs
Choreographed by Remi Wörtmeyer
Miroirs is a non-narrative piece that hovers between neoclassical and contemporary dance.

The inspiration for the movement comes directly from the poetic music of Ravel. Ravel wrote the piece in five movements, each dedicated to a fellow member of the French avant-garde artist group Les Apaches.
As a visual artist myself who works between fine art, theatre and fashion, Ravel's inspiration to interpret the diverse disciplines within the Les Apaches artistic
movement into musical form caught my imagination.

While Miroirs, (French for mirrors) is a non-narrative piece, there are inspirations of reflection, reflecting both literally in the metallic of the costumes and chain
set and in the idea of seeing our world, our narcissism and relationships in reflection.

– Remi Wörtmeyer
Tartan
Choreographed by Paul Boyd
I have always been emotionally stirred by the heartfelt sound of the bagpipes as in my youth, I learned the traditional Highland dancing of Scotland so I was
compelled to create a work where I could combine the technique of the traditional steps and further advance the movement into a contemporary mix.

With a loose narrative, this work tells of an elderly Scottish gentleman who relives his past and the ghosts of his youth return one more time to enjoy a night of
friendship in his humble dwelling.
I was thrilled to be able to invite Queensland Ballet alumni, Graeme Collins, whose global career in dance has spanned six decades and his presence has given this work a depth that only maturity and artistic experience can offer. The juxtaposition of combing the mature artist with the youth of Queensland Ballet was a very interesting project to create and I thank Graeme for his wonderful support and generous contribution to Tartan.

My gratitude is also extended to the very talented dancers of the Jette Parker Young Artist Program who gave their artistic commitment during the creation of Tartan and allowed me to find a choreographic language that showcased their versatility and skills. And to Li who entrusted my artistic judgement to create once again for Queensland Ballet, I thank you for your belief.

– Paul Boyd
Four Last Songs
Choreographed by Natalie Weir
Towards the end of 1946, Richard Strauss read a poem by Eichendorff, Im Abendrot, in which an ageing couple at the end of their lives together look at the setting sun and ask, "Could this perhaps be death?". Strauss had also recently been given a copy of the complete poems of Hermann Hesse and was strongly inspired by them.

This is the inspiration of his musical composition of four songs, beginning with Spring, followed by September, Going to Sleep and At Sunset. The words are all warm, wise and reflective with no hint of religious consolation as death approaches, but rather a deeply felt appreciation of the world before leaving. The music has been described, rightly, as transcendental. It aches with love for a life that is quietly fading, tinged with a sense of a life lived to its full.
My interpretation of this glorious music is the notion of the common thread that connects us all. The women dressed in red is this thread. The four other women represent the four seasons of life, whilst the men are all connected as one man, a thread of humanity, all washed up on a beach, like grains of sand. A quote from a novel, The River Wife by Heather Rose has also inspired my thoughts: "There is a wonder in this world that has no words. It is the wonder of things visible and invisible, human and other. I am not one or the other, the world is not one or the other, we are both."

My gratitude goes to costume designer Noelene Hill for her glorious costumes and inspiration, to lighting designer Paul Jackson for his sensitive, heavenly design, and a big thanks to all of the production team. Special thanks to my rehearsal assistant, Zenia Tàtcheva for her support and generosity to the dancers and I, and the creative process. A huge thanks to the dancers of Queensland Ballet for their wonderful sense of collaboration, devotion and fearlessness in the creation of the work. They are all outstanding artists.

– Natalie Weir
Post show Q&A
Post show Q&A panel discussion with creatives and dancers. Held on Saturday 29 July 2023 after the 1.30pm show. This session will be AUSLAN interpreted.
Plan your visit
Everything you need to know about each venue before you visit - make sure you're prepared so you know where to eat, park, and how to get there.
Grande
Adult $64
Concession¹ $54
30 years & under² $51
Child³ $38
Petite
Adult $68
Concession¹ $58
30 years & under² $54
Child³ $41
¹Full Pensioners, QLD Government Seniors Card, Industry (MEAA) Members, Full-time students over 30, Unemployed. National Seniors Card not applicable
²Aged 30 years old and under at the time of booking, ID required
³Aged 13 years old and under at the time of booking – children aged 18 months and over must hold a ticket
Selected ticket delivery methods may incur an additional charge. The minimum price listed may be available for selected performances only. Please see the event calendar when booking for the available date(s) and time(s) of this performance.