---
Who is Sir Kenneth MacMillan?
If you're a Queensland Ballet fan, chances are you've heard the name Sir Kenneth MacMillan. If not, read on to find out.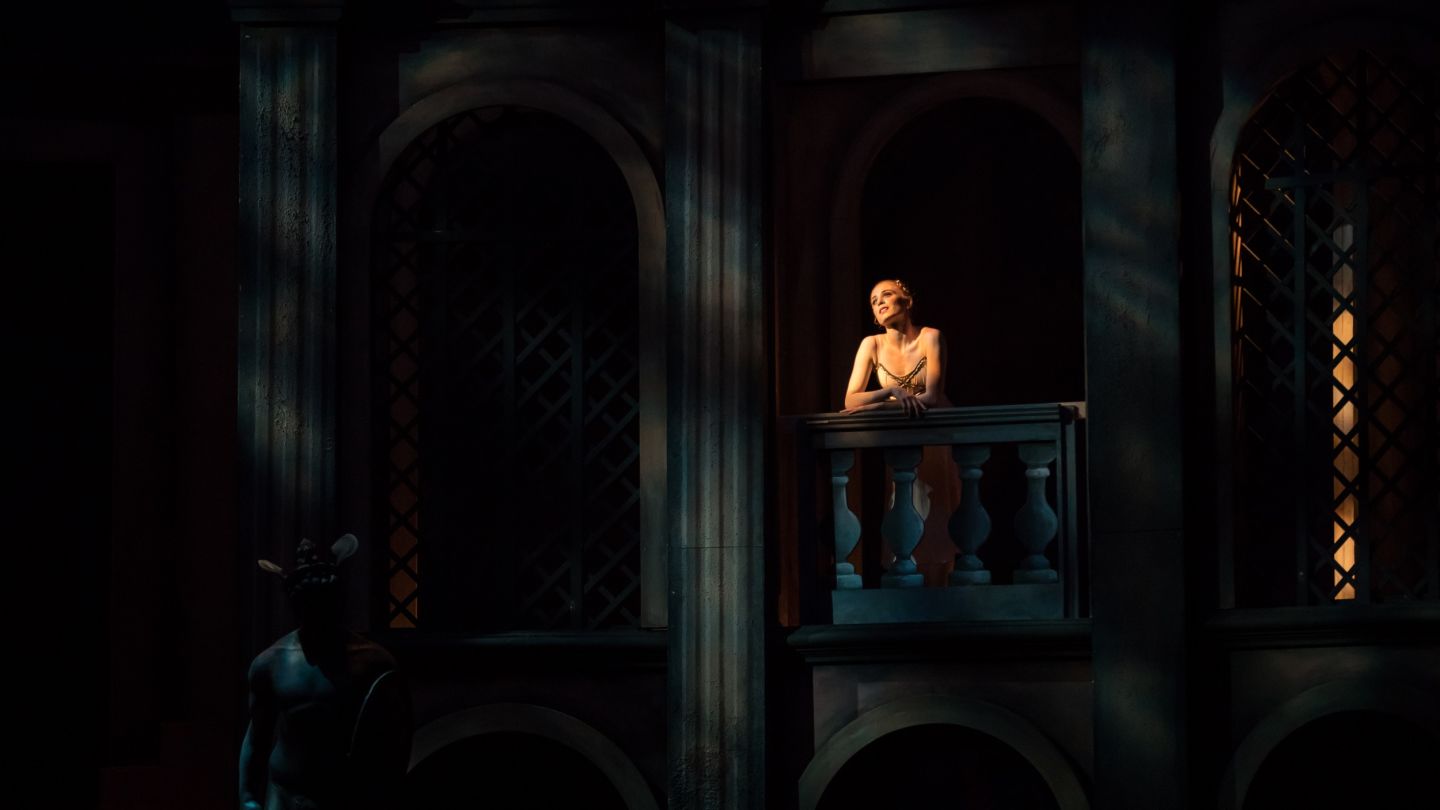 It's a name synonymous with ballet royalty to many in the dance world, and when Queensland Ballet obtained the rights to his Romeo & Juliet in 2014, it was considered a global coup. In our 2022 season Sir Kenneth MacMillan's works feature twice: for his passionate Parisian masterpiece Manon, and for the vibrant ragtime ballet, Elite Syncopations as part of Li's Choice. But if you're wondering who he is, why he's so revered, and why he was awarded his knighthood, this story is for you.
He was a poor boy from Scotland who rose to artistic fame as a leading choreographer and died a knight, leaving a catalogue of exquisite ballets behind. Sir Kenneth MacMillan created more than 60 works during
his illustrious career, which ended in 1992 during the first performance of a revival of Mayerling; of a heart attack, alone and backstage at the Royal Opera House. On the same evening, his Romeo & Juliet was in performance with Birmingham Royal Ballet. Described as one of the most innovative choreographers of the 20th century, he was driven by a conviction that ballet should reflect contemporary realities and emotional truth — and thus his ballets were visceral and emotive, with a freedom granted to the dancers that most were unused to. Created primarily for The Royal Ballet, his works can only be performed with express permission from his widow Deborah, Lady MacMillan. Queensland Ballet is one of only a handful of companies who have been granted this honour.
Queensland Ballet and Lady Deborah MacMillan
When Li Cunxin became Artistic Director of Queensland Ballet almost 10 years ago in 2013, he wanted the company to soar. Part of that vision was to stage iconic, world-class works, so he set his sights on one of the best: Sir Kenneth MacMillan's Romeo & Juliet. He called his friend Deborah MacMillan, whom he had met during his career as a dancer, and her first response was 'your Company is too small to perform this ballet'. Li saw that as a challenge. In 2014 he brought in ballet superstars to fill the roles that would bring the production up to Lady MacMillan's high standards. In 2019, when QB staged it again, he didn't have to. Now, with Lady MacMillan's blessing, QB will stage his blockbuster ballet, Manon, as well as another big ballet, Elite Syncopations, as part of its 2022 season.
Renowned as one of the most dramatic ballets of all time, Manon is set across 1800s Paris and New Orleans, and features themes of love, conflict, greed and passion. It's a favourite to perform by companies such as The Royal Ballet, American Ballet Theatre and other internationally renowned companies. Elite Syncopations features lively costumes and choreography, to the smooth tunes of the 'King of Ragtime' Scott Joplin, which will be shown as part of the Li's Choice triple bill in June. Staging two of Sir Kenneth MacMillan's ballets in one season is surely testament to Queensland Ballet's development into a world-class company. His ballet's are known to be technically challenging, even for the most skilled dancers, showing us that any dancers who can make these moves look easy are worthy of the accolade!
The life and legacy of Sir Kenneth MacMillan
1929-1943
Born to a poor Scottish family, Sir Kenneth MacMillan's life changed when he won a scholarship at age 11 to the local grammar school. Amidst WW2 bombings and the death of his mother, the school was evacuated to Retford in Nottinghamshire, and it was here he first discovered ballet. Soon after, a dance teacher in Great Yarmouth formed a connection with the young boy and, realising his potential, taught him for free.
1944
At 15, he won a scholarship to the Sadler's Wells Ballet School, plus an accommodation allowance and five shillings a week pocket money. Here, he met kindred spirits his own age. The next few years saw him join the Sadler's Wells Company and performing and touring to great acclaim.
1953
In 1953 he turned his hand to choreography, creating his first ballet, Somnambulism, and would go on to choreograph more than 60 works, including Noctambules, Solitaire, Winter's Eve, The Invitation, and the renowned Romeo & Juliet.
1966
In 1966, he was invited to direct the ballet company at Deutsche Oper in West Berlin where he remained for four years staging works such as The Sleeping Beauty and Swan Lake, and choreographing the multi-media Anastasia.
1970-1977
He returned to direct The Royal Ballet in 1970 and continued to choreograph, creating works including Manon and Elite Syncopations.
1977-1983
He retired from artistic directorship in 1977 to focus on choreography, and was knighted in 1983.
1984
While remaining Principal Choreographer of The Royal Ballet, from 1984 until his death, he was Artistic Associate of American Ballet Theatre and Houston Ballet.

Legacy
During his career, some of his works were on topics many considered alien to ballet: Mayerling was a dark study on psychosis; fractious mental patients in Playground; Valley of Shadows included scenes in a Nazi concentration camp, and Different Drummer told the story of George Büchner's Woyzeck, another example of man's inhumanity to man. He also produced pure dance works and those of sublime beauty, Requiem, and Gloria — a tribute to the generation decimated by the first World War.
Ultimately, his works are renowned as beautiful, deeply human, interpretive, and theatrical.
Interested in experiencing the magic of a Sir Kenneth MacMillan ballet?
Be sure to catch his choreography in Li's Choice and Manon at Queensland Ballet in 2022.