How Queensland Ballet Senior Soloist Neneka Yoshida is Spending Her Time in Isolation
---
By Ellen Gilroy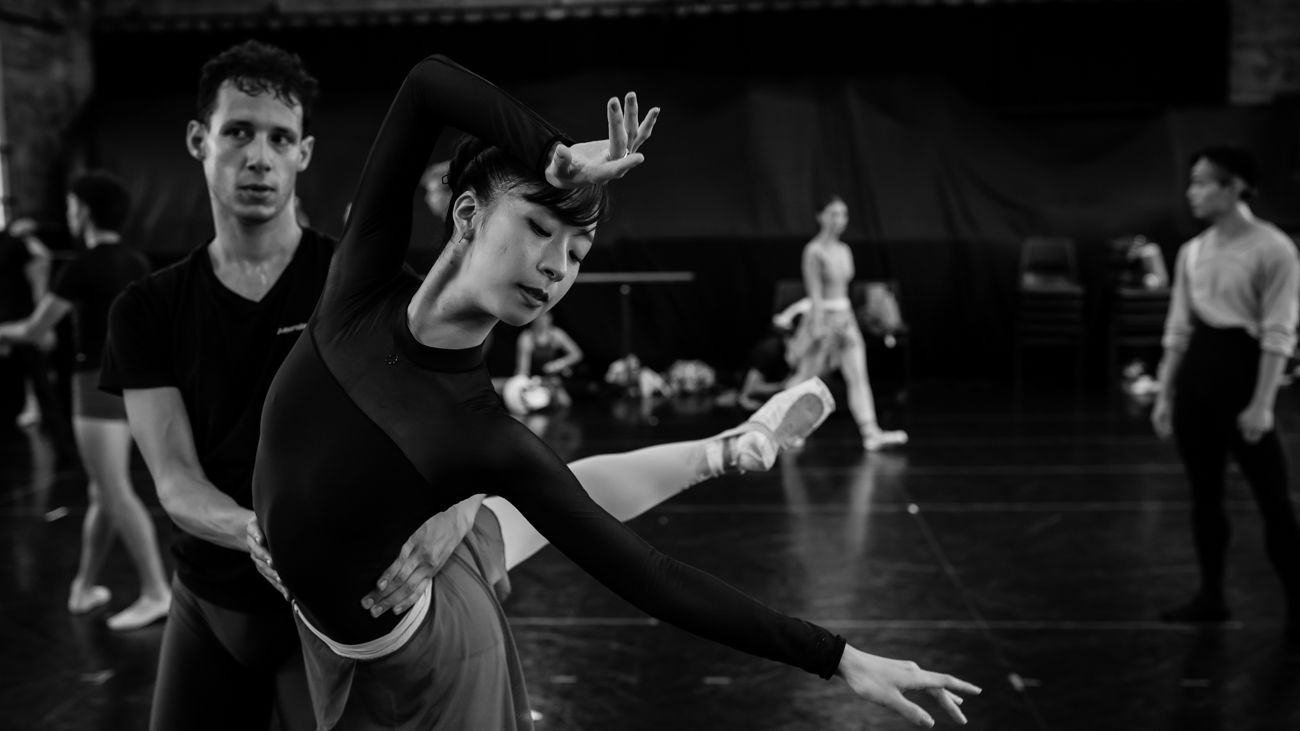 As a dancer, you are always chasing time. When news broke that Queensland Ballet would be closing its doors due to Covid-19 restrictions, it felt like time had stopped all together.
For Senior Soloist, Neneka Yoshida, rehearsing alone in her small apartment instead of the studios is a reality she never saw coming; but in a search for her own silver lining, Neneka is striving to use this time to become a stronger dancer. When so much time is spent immersed in the roles of characters, Neneka finally has the time to invest in herself.
"I think this time of isolation is the perfect opportunity to understand myself as a dancer and invest in myself," said Neneka.
"There was definitely a sense of anxiety when we first heard the Company would be sent home until further notice. No one had ever experienced this sort of situation before and no one knew when we'd be returning to the studio and stage.
"We are grateful that we can see a return to the stage once this is all over, and that despite being apart, we can continue to dance," she added.
Even without a performance to prepare for, Neneka spends every day moving and training. Mornings are spent warming up before tuning in for live Company class with Artistic Director Li Cunxin AO and other Queensland Ballet Artistic staff. Afterwards, Neneka takes this new time to return to the basics of her ballet technique, what she likes to call her 'foundation'.
"At first I was frightened I would lose my strength and technique. It had taken so long to build the foundation I have now, and with only my small apartment to train in, it felt like I could lose everything. I immediately began thinking of what I needed to do to maintain and improve what I have," said Neneka.
"I've been filming myself doing simple exercises, going back to the core of my technique and focusing on strengthening that foundation. I can look back on those videos and see what needs changing and improving.
"I believe I will return to the studio with a stronger technical foundation, and more passionate to perform than ever, and I can't wait for that," she added.
In what has been a testing time for every Australian, and the world, Queensland Ballet swiftly began preparing for the days of isolation that lay ahead. In a bid to keep a sense of normality, Artistic staff began recording classes and the Experience and Place team started creating handmade barres and cutting squares of Tarkett floor for each dancer.
"I am so grateful for how Queensland Ballet has continued to look after us during this time. More than keeping us fit and strong, it keeps us connected," said Neneka.
It was within the first week of Queensland Ballet's closure that each dancer received a surprise delivery at the door of handmade barres and Tarkett flooring.
"Our emotions were still raw, so this delivery was such a heartfelt present. There are no words to express how grateful we are to the Experience and Place team who organised this. They did this so we can continue to do what we love every day."
When Neneka isn't dancing, she is working on various QB projects to help #keepthemagicalive.
"As dancers, we live to perform. Through these challenging times, we don't have that same direct connection with our audiences. It is really important we keep reaching out to our audiences and bringing them our creativity and passion in whatever way we can during this time," said Neneka.
"Being able to connect through the art we are creating helps me keep my passion.
"I cannot wait to give our best performance to all our of supporters, well-wishers and donors when we return to the stage. That will be our gift to everyone who has stood by us during this time," she added.
Neneka describes her fellow Queensland Ballet Company Artists not just as dancers, but as colleagues who together, inspire one another and bring incredible energy to the studio every day. Although apart, these dancers still manage to unite and create magic.
"I get to work with so many wonderful and passionate people at Queensland Ballet. I don't think there is any other Artistic Director as passionate as Li," said Neneka.
"I think that first performance will have some more nerves than usual, but the pure excitement to be back in the theatre will far outweigh the nerves. I will just be relishing in every moment being back."
Queensland Ballet's Company Artists have been sent home on full pay during this unprecedented time. To help #keepthemagicalive, head to our Queensland Ballet website.
Photographer: David Kelly