---
Company Artist Lou Spichtig: Leap of faith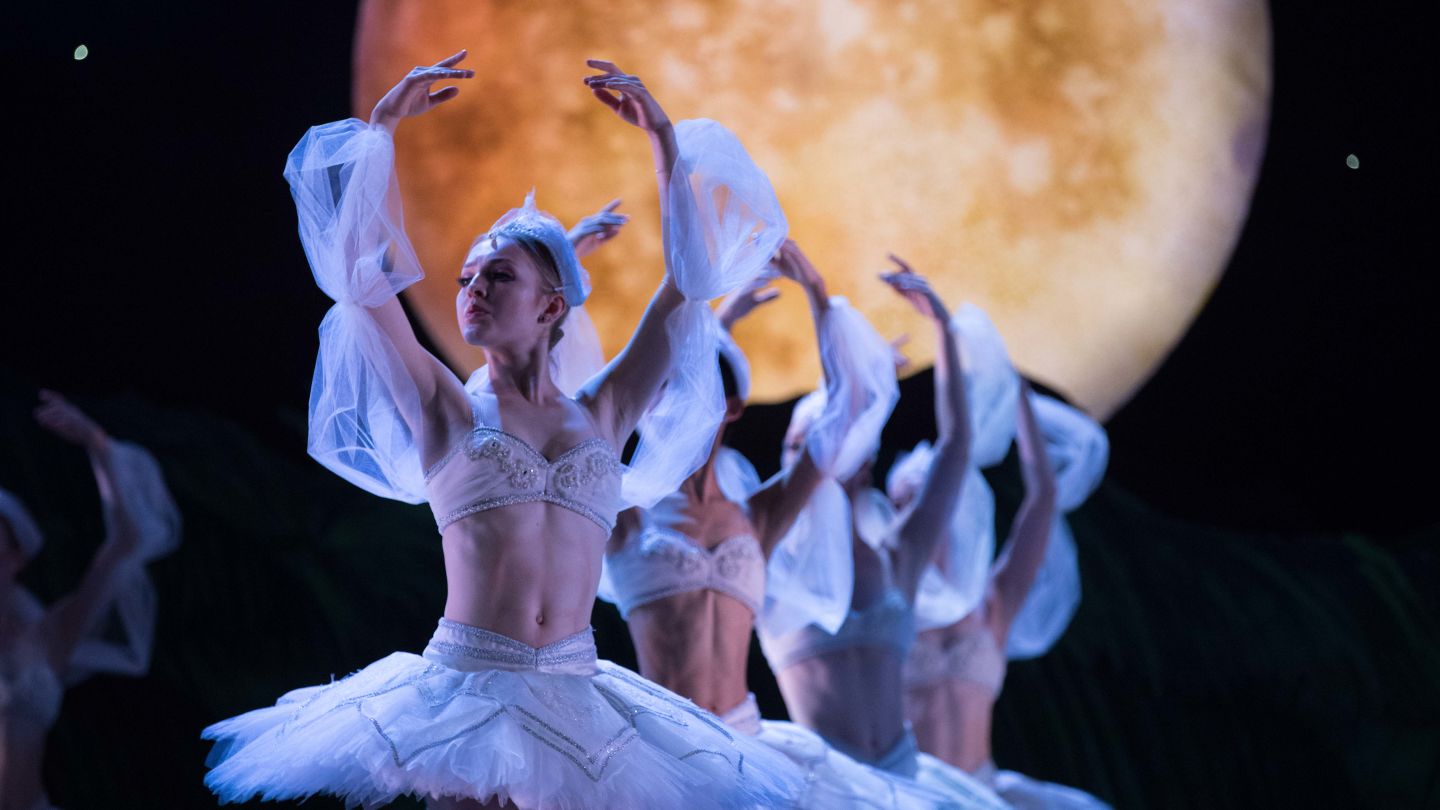 The allure of Queensland Ballet: Why Company Artist Lou Spichtig swapped Swiss charm for the Sunshine State
When Lou Spichtig was 18-years-old, she made the decision to move halfway across the world, from Zürich to Brisbane to chase her dreams.
She sent her audition tape to Queensland Ballet (QB) on a whim, expecting no more than a generic 'thank you.' But while browsing the aisles of a supermarket she got an unexpected message from QB Artistic Director Li Cunxin AO, inviting her to meet virtually to discuss the next steps. What seemed like an impulsive decision to audition soon changed Lou's life forever, as she packed her bags and moved to the other side of the globe to dance.
"I had just graduated from the Zürich Dance Academy two years prior and was a member of Ballet Zürich II. I was excited to explore their repertory of neoclassical and contemporary works, but it didn't take long for me to realise I didn't thrive as an artist within those genres," says Lou.
After searching far and wide across the world for a Company that seemed to be doing mainly classical works, Lou stumbled across a ballet Company in the heart of West End, Brisbane, on the opposite side of the globe.
Lou was instantly drawn to QB, not only for their almost exclusive repertoire of classical works, but they were a Company rapidly transforming into something world-class.
"I really wanted to be part of that," says Lou.
"I thought, if this is meant to be, I'll get a positive answer.
"When Li called me I think I accepted the offer right on the spot, without realising the magnitude of my decision! But I knew from the minute I hung up the call that this was a once-in-a lifetime opportunity, and not only was I taking a big chance on QB, they too were taking a big chance on me, after all, we hadn't met in person yet!"
The leap of faith both parties took all those years ago payed off, with Lou joining the Queensland Ballet in late 2016.
"When I told my mother the offer I'd accepted, she said "Wow! You couldn't have picked a place further away from Zürich." It was definitely difficult for my parents, but they have never held me back from following my dreams," she says.
Arriving in Brisbane after a 24-hour journey was overwhelming and exhilarating with Lou jumping right into the deep end. QB were in the midst of rehearsing The Nutcracker before heading off to Canberra, and within two days Lou had to learn every single role she was cast for, while still combating the jetlag.
It didn't take long for Lou's artistry to flourish, performing in some of ballet's most beloved classic works, including Ben Stevenson's The Nutcracker, Swan Lake, and Cinderella, Greg Horsman's La Bayadère, and Liam Scarlett's Dangerous Liaisons, and The Firebird.
"Performing in front of an audience is the greatest reward. Feeling everything come together and fall into place on stage after you've fine-tuned all the details in the studio is an incomparable experience." she says.
For Lou, each performance holds a special place in her heart. However, it was the return to stage for QB's 60th Anniversary Gala that will always be remembered.
"Returning to the stage with a full house, after the challenges of COVID-19 was a memory I will never forget. As we finished Ètudes I looked across at the others on stage and I just remember there being tears in my eyes and tears in other dancers' eyes.
"It was surreal to think that I was there on stage, performing to a full audience, while my parents were still in lockdown on the other side of the world," says Lou.
While the lockdown had its many challenges, Lou managed to find a few silver linings from the time spent at home.
"Taking away the studio, the stage, and the casting gave me the opportunity to focus on the simple act of dancing. Just me, the music, and my artistry."
Facing a challenge with a positive mindset is something Lou has always tried to do, in fact there is a German saying she has carried with her through each hurdle of her dance career.
"Grind abe und voll seckle," she says, translating it to "don't overthink, just do."
The phrase may seem trivial to some, but for Lou they are words of courage that allow her to keep moving through the uncertain, strenuous, but highly rewarding career of dance.
"This journey has been trying at times, but when you allow each challenge to be an opportunity to improve, push your own limits every day and keep an open and humble mind to suggestions and corrections, you give yourself the chance to get closer to your goals every day," says Lou.
"At the end of my career, I want to be able to look back and not have any regrets, knowing that I have taken every opportunity, enjoyed the privilege this wonderful journey has been and remembered to have fun along the way."
By Ellen Gilroy
photo by David Kelly
Read more stories like this in Pas Magazine