---
Dancing Bespoke
Q&A with Soloist Georgia Swan and First Company Artist Rian Thompson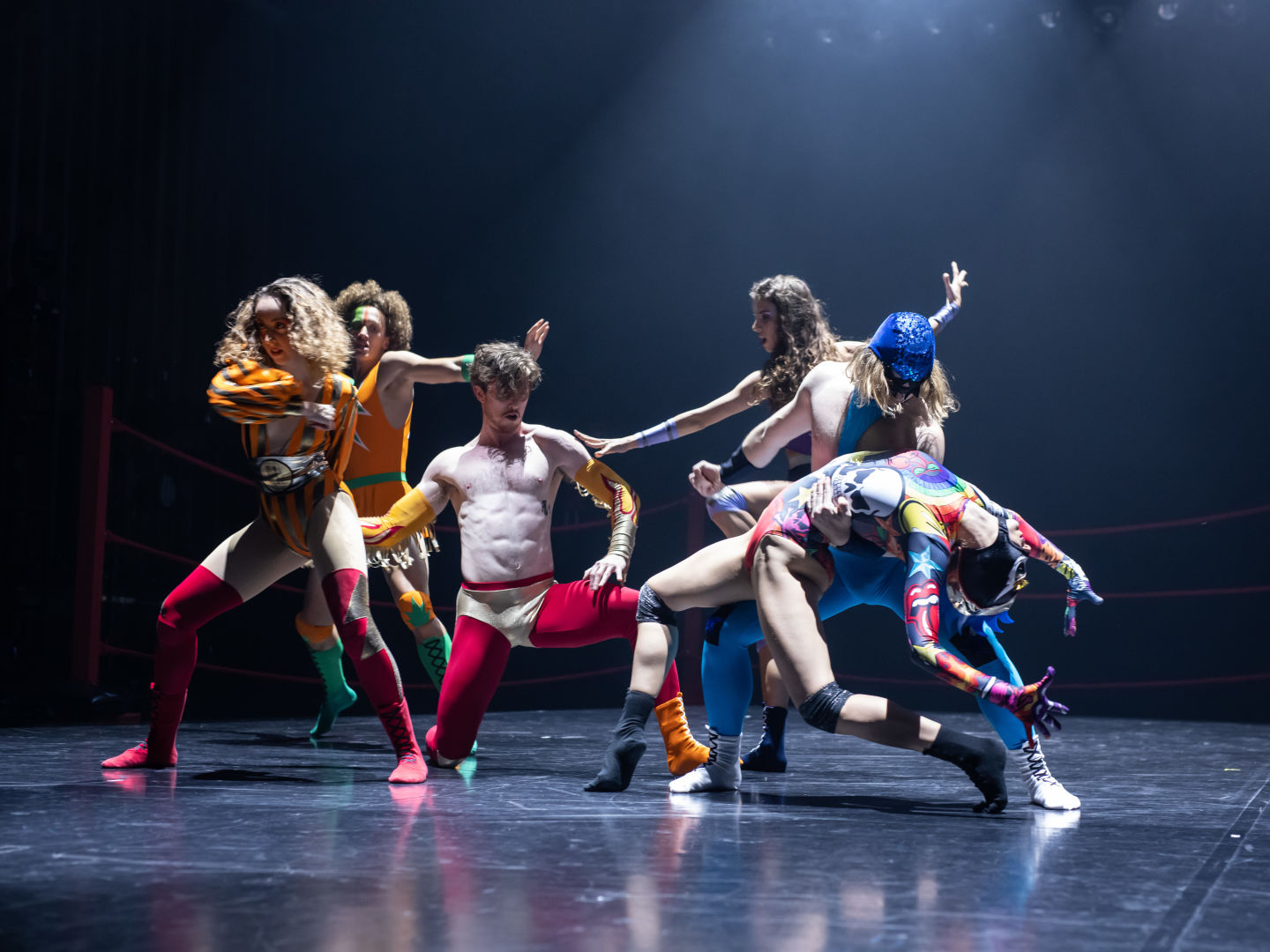 Creative, collaborative, and always pushing the boundaries, the annual Bespoke season of contemporary dance offers the ballerinas and ballerinos of Queensland Ballet a chance to move and think in unique ways. In the lead up to this fourth season, we spoke to dancers Georgia and Rian about the differences between classical and contemporary, and what they enjoy about the challenge of dancing Bespoke each year.
What do you love about our Bespoke seasons?
Georgia: Bespoke seasons are such a great chance to move your body and perform in a completely different way than our usual classical seasons. Being a versatile dancer is important, so to have a chance to explore, move and create in a contemporary season is amazing.
Rian: Bespoke has always been this incredible collaboration between dancer and choreographer. Learning to move, tapping into different movement pathways, and sometimes truly learning to 'let go'. Over the years it has been a truly awesome time in the studio working with Stephanie Lake, Lucy Guerin, Amy Hollingsworth and Jack Lister.
How does dancing contemporary feel different to dancing classical?
Georgia: When swapping from a classical season to a contemporary one it is always a huge adjustment for the body to readapt to such a different way of moving. Contemporary uses a very different range of muscles than in ballet, which is a great challenge for the body. Creating work and improvising is also an opportunity that, a lot of the time, goes hand in hand with contemporary and it's something dancers rarely get a chance to do.
Rian: I've always found a sense of fearlessness when dancing contemporary. There's that opportunity to push your body in completely different ways. I've learnt a lot about my own capabilities as a dancer during the Bespoke seasons.
How collaborative is the process with the choreographer?
Georgia: All choreographers work in their own individual way and have a unique journey to create a work. Working with Jack Lister is a fantastic collaborative process. Jack has a strong vision for his work but when a dancer presents an idea, he is more than happy to run with it and adapt together to create something amazing.
Rian: Jack has this great ability to push you more and more, letting you discover your own physicality but still working in a specific style. You never know what your own boundaries are and bespoke is the perfect season to keep pushing your body's limits. In this work of Jack's, it is highly intricate and physical at the same time. I really do feel like a fighter. I know the audience will be on the edge of their seats.
What are you most excited about with this year's Bespoke in particular?
Georgia: Due to Covid-19 we unfortunately missed last year's Bespoke season, so it has been a pleasure to have a contemporary season back again! I am super excited to perform Jack Lister's work, it just makes you want to groove and dance about! The energy throughout is contagious.