---
Queensland Ballet Academy Summer Soirée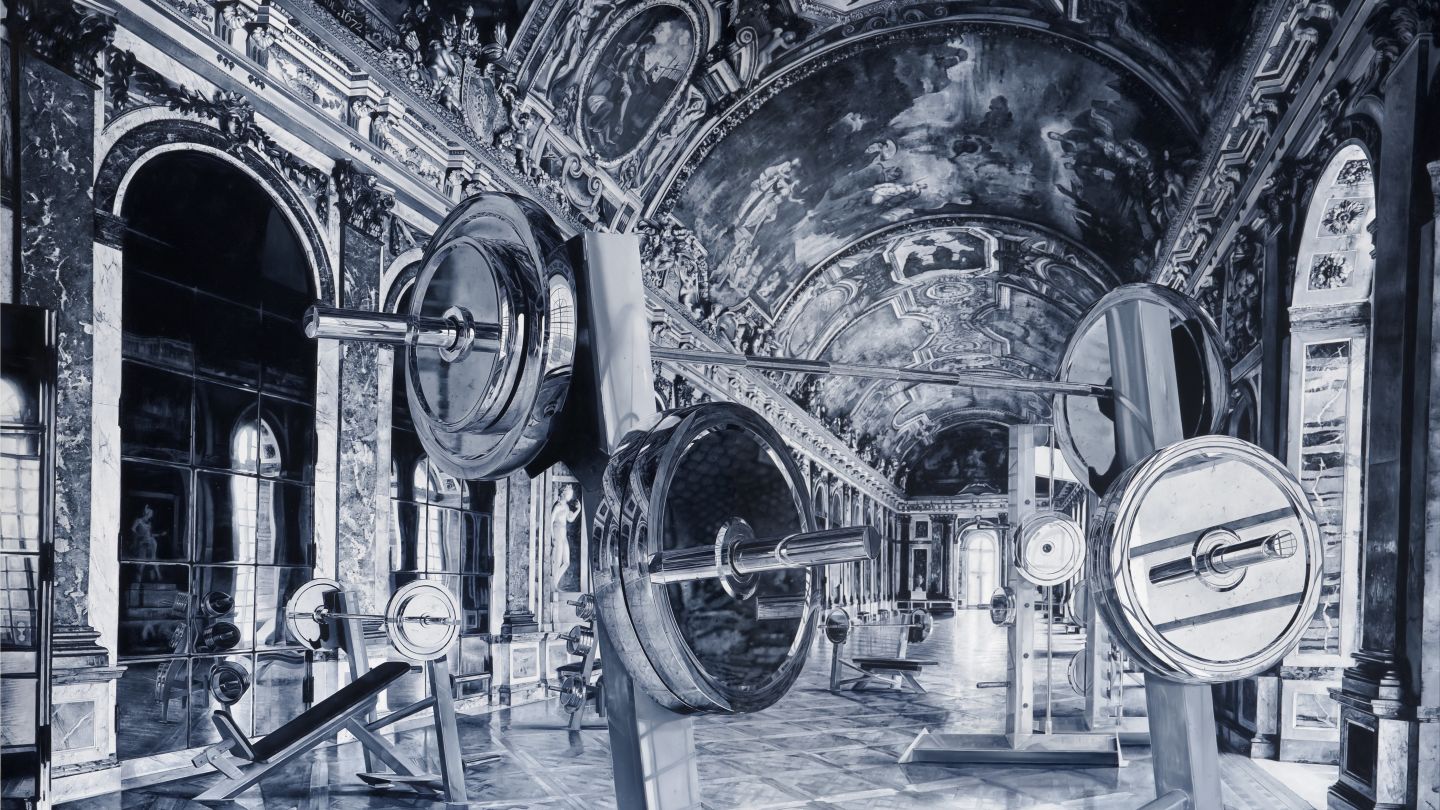 What happens when you mix award-winning art with technology, dance, and live music? This one-night only collaboration between Queensland Ballet Academy, Australian artist Michael Zavros, and Camerata – Queensland's Chamber Orchestra will find out.
Michael Zavros likes beautiful things, so it's no surprise he has a fascination with ballet.

The acclaimed Australian artist, whose hyper-realist works depict objects of luxury, decadence, and grandeur, developed an interest in the art form about six years ago when European ballet greats - the Bolshoi, Hamburg, and Royal Ballets - toured to Brisbane as part of QPAC's International Series.
So when Queensland Ballet Academy approached him in 2019 for a collaboration, his answer was immediately yes.
Summer Soirée, a one-night-only event blending art, dance, and live music is a first for the artist as well as Queensland Ballet and its Academy. Audiences can expect two new contemporary and neo-classical works by revered choreographers Paul Boyd and Natalie Weir, combined with grand-scale art projections, and spellbinding music. Each creative involved sees the fusion as a unique opportunity for artistic chemistry - and a coup for Brisbane.
"I think increasingly in visual arts, there's this hybridisation of different art forms and that's really exciting, and that's where often new and quite different art is born from: arts coming together," Michael says, on the phone from his acreage property outside of Brisbane.
"But working with the ballet in more of a performance capacity is not something I've done before. I'm incredibly thrilled to be a part of it."
Held in private and public collections, including the National Gallery of Australia and Queensland Art Gallery, Michael's works often feature intricate oil paintings of flowers in vivid reds, auburns and violets; turquoise summer pools and swimmers; and modern luxury objects by Dior, Chanel, and Burberry.
It came as no surprise to him the first of his pieces chosen for the collaboration was - much like ballet, steeped in history.
Echo shows gleaming, modern gymnasium equipment in a gilded corridor of the 17th century Palace of Versailles' Hall of Mirrors. Reflections, refracting light, stark silver, and intricate 1600s artwork adorning the architraves and ceilings combine for a mesmerizing effect. It took Michael three months to finish it in 2009, and until recently, it was the most time he had ever spent on a single work.
At first glance, choreographer Paul Boyd was immediately inspired.
"I couldn't believe was I was seeing," Paul says.
"At first it blew my mind to think that it's hand-drawn, and then secondly, I saw the connection – the relationship between our job - ballet, and the opulence, the beauty, the history, and the complete contrast of the gym. I thought it was amazing."
Natalie Weir chose five pieces of a different theme for her contemporary work. Initially, she was drawn to the eye-catching Love's Temple, which depicts a vivid European garden in all its splendour.
"They're of these hyper-coloured formal gardens. I was really fascinated with European grandeur.
"And in previous centuries, palaces would often create a relic or a folly (decorative building) to decorate their formal gardens, basing them near a body of water so you'd get this very beautiful mirror reflection of this little temple," Michael explains.
The idea for Summer Soirée grew from the team at Queensland Ballet and the Academy, who were interested in the chemistry between ballet, visual art, and technology.
QB Executive Director Dilshani Weerasinghe and Academy Director Christian Tátchev wanted to showcase the Academy in a unique fashion while exploring its ethos of staying current in an everchanging world.
"If Academy is about the future of ballet, then the future means new chemistry and new collaborations," Dilshani says.
"Christian and I had been discussing the interplay between various artforms, and on top of expected collaborations of ballet and music, we have always been intrigued by that artistic fusion of chemistry. Importantly, this is an ongoing commitment with Philip Bacon Galleries, who were the link between Michael Zavros and us."
"I'm just so honoured to lend my work and time to this incredible organisation," Michael says.
"It's exciting and I hope it leads to more projects. I'm thrilled the choreographers chose those specific works; they're past works and they get pulled out every now and then in shows, but this will breathe new life into the work which is really lovely and rejuvenates them in some way. Which is so nice for me as an artist."
Image: Echo (2009), Michael Zavros
By Cassandra Houghton
Book tickets