---
School Immersion Day
—
Thomas Dixon Centre, 406 Montague Rd, West End QLD 4101, Australia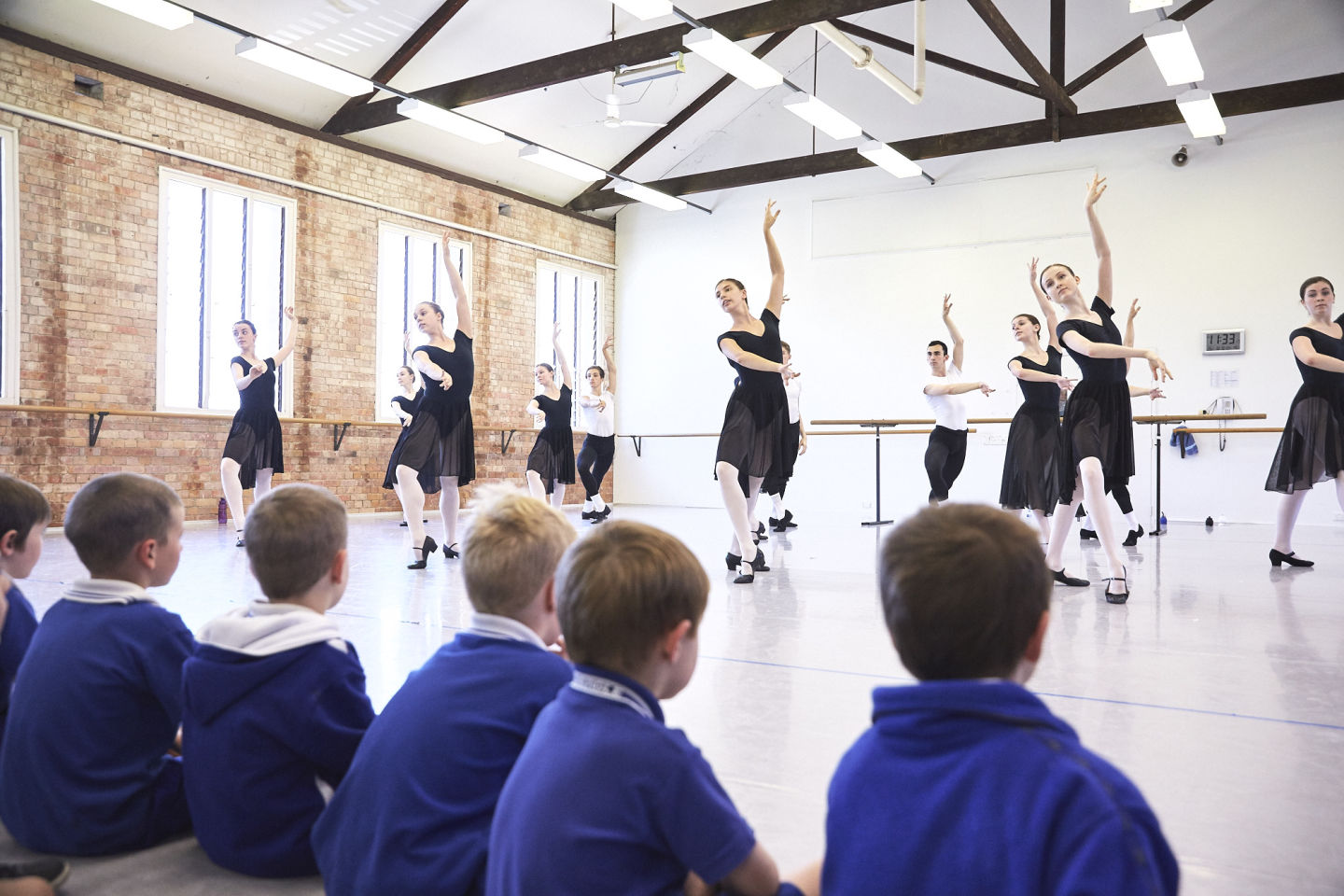 The School Immersion program from Queensland Ballet offers primary and secondary school groups an educational arts experience at the Thomas Dixon Centre.
Watch a class rehearsal, get involved in craft activities inspired by a set and costume design, Q&As with the artistic team (including dancers, production, stage, lighting, music and more), dance workshops, and watching exclusive behind the scenes footage of Queensland Ballet productions. These Immersion experiences are designed to engage children with the arts, and allow them to explore their curiosities about various aspects of production and arts. Each experience will be based on a Queensland Ballet performance season and support academic curriculum outcome.
School Immersion experiences will be offered four times throughout the year, and are limited to groups of 40 students. It is recommended that you book two experiences for the same day if you have a group of more than 40 students.
Event duration is 2.5hrs
Choose from a 9-11.30am or 12-2.30pm session time
"Visiting the home of the Queensland Ballet was a real treat for our students. They were given the opportunity to walk the corridors and visit the studios and the production areas, which really enhanced the experience. The diversity of the program ensured our students were thoroughly engaged throughout the entire day. We highly recommend this program to anyone wishing to enhance the delivery of the dance curriculum."

- Head of The Arts, Morayfield State High School
"Many thanks for providing the students with such an intimate and personal introduction to ballet that I know they will remember for years to come.
Dance Teacher, Eaton's Hill State School
It was an amazing day for the students and it was so nice to see the effort made to arrange the workshop to suit the students' needs. The workshop was spot on! As their teacher I could truly see the value in their learnings."

- Dance teacher, Ormeau Woods State High School