QB Teen
---
A brand new membership program for 13-17 year-olds.
Connect with peers, engage with the arts, be empowered and confident, and prepare for your next MOVE!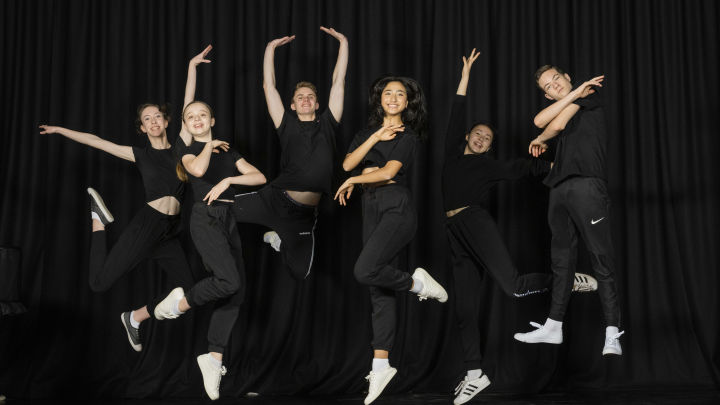 Program overview
QB Teen is a year-round membership program that connects teenagers, and engages them with the arts through an inspiring and exciting series of workshops and events. Members will be mentored by Queensland Ballet experts and industry professionals to build confidence, develop leadership skills and let dance prepare them for their next move.

Annual subscription costs $60, which includes access to year-round QB Teen events and includes a QB Teen welcome pack.
Ambassador Classes
Ambassador Class – Elevate
Take a one hour ballet class with a QB Teen Mentor who will coach you on technique, artistry and ways to elevate your performance.

Ambassador Class – Beginner
Join our expert QB Education Teaching Artist for a complete introduction to ballet, and relish in the benefits that ballet can have on your wellbeing.

Ambassador Class – Online Series
Unite with other members online and be led by QB Junior Friends Ambassadors for a one-hour ballet class from your own home.
Teens of all skill-levels aged 13-17 are invited to unite for three days of jam-packed fun led by QB Teaching Artists and industry affiliates that will empower, inspire, and ignite confidence!

Spend three days making friends whilst learning ballet, contemporary and hip-hop moves along with well being, entrepreneurship and mentorship workshops that will prepare you for your next move.

QB Teen Open Day
QB Teens are invited to QB Academy to meet QB Teen Mentors, participate in the first Ambassador Class of the year and experience an express Mind, Body, Ballet. whilst igniting new friendships with other QB Teen members.
Mind, Body, Ballet
The ultimate health and wellbeing event for young aspiring dancers. Be immersed in a day of interactive workshops, ballet and pilates classes and Q&A's with Queensland Ballet's Performance Health, Academy and Artistic Teams that will motivate you and inspire healthy habits.
Christmas Party
Celebrate the festive spirit of Christmas at this special Queensland Ballet event. Enjoy Christmas market stalls, The Nutcracker themed ballet moves workshops, activities, tasty treats and hear from special Queensland Ballet guests.
Priority Booking & Competitions
Being a member of QB Teen enables exclusive access to priority reserved booking to a select performance of The Nutcracker. All members are entered into an automatic prize draw full of exciting ballet prizes including pointe shoes, signed posters and dress-rehearsal tickets.