QB Teen
---
A membership program for 13-17 year-olds.
Connect with peers, engage with the arts, and prepare for your next move!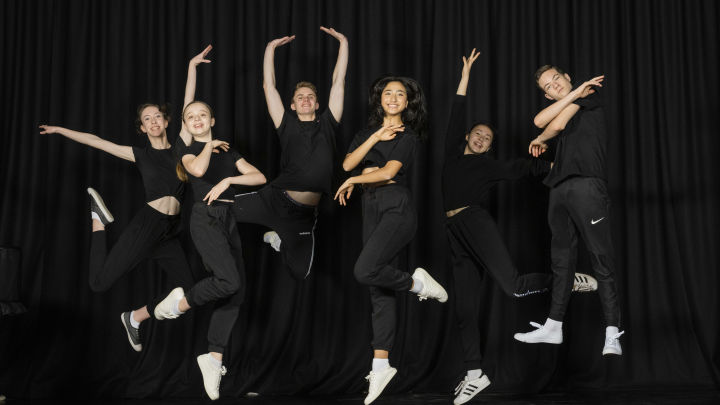 Program overview
QB Teen is a year-round program that connects teenagers, and engages them with the arts through an inspiring and exciting series of workshops and events. Participants will be mentored by Queensland Ballet experts and industry professionals to build confidence, develop leadership skills and let dance prepare them for their next move.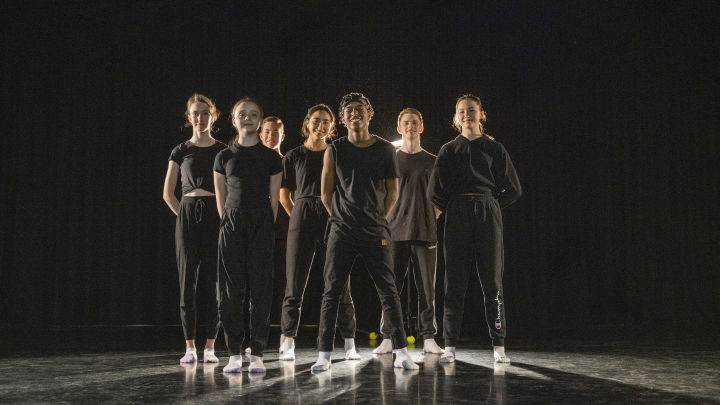 A 12-month membership costs $75 which includes access to year-round QB Teen events, a QB Teen welcome pack and more!
#Membership Inclusions
Become a member today to access year-round ballet benefits.
Membership Pack
Every member gets a pack!
Join today and receive an exclusive QB Youth Membership Pack that includes a limited edition QB T-Shirt, a Large Poster Calendar and a special gift.
Events
Included in membership
3 x Online Ballet Classes
3 x Ballet Workshops
Special Member Offers
Included in membership
Special members-only prices to the following QB Youth Programs:
- Online Ballet Classes
- Ballet Workshops
- QB Teen Unite Immersion
- Mind, Body, Ballet
- The Nutcracker Christmas Party
10% off Bloch Dancewear
10% off Youth Merchandise Products
VIP Ticket Offers
Links to access these offers are accessible via the online member zone
The Nutcracker
Priority Booking for Saturday 10 December 2022, 1.30pm performance

Giselle
10% off Family ticket price
Tuesday-Thursday: 10% off Family ticket price = $248 plus $7.20 transaction fee
Friday-Sunday: 10% off Family ticket price = $288 plus $7.20 transaction fee
#Teen Programs and Events
Registration for these events is available via the online member zone.
Online Ballet Classes
Connect with QB Teaching Artists, special guests and other QB Teen members online and dance from home in these interactive and fun ballet classes for all skill levels.

Sunday 30 January 2022
Sunday 27 February 2022
Sunday 27 March 2022
Sunday 24 April 2022
Sunday 29 May 2022
Sunday 26 June 2022
Sunday 31 July 2022
Sunday 28 August 2022
Sunday 25 September 2022
Sunday 30 October 2022
Sunday 27 November 2022
Ballet Workshops
Learn ballet from Queensland Ballet Dancers in one-hour classes that will inspire, motivate and excel your ballet skills.

Sunday 30 January 2022 – Brisbane
Sunday 10 July 2022 – Toowoomba
Sunday 14 August 2022 – Brisbane
Sunday 16 October – Sunshine Coast
Saturday 12 November 2022 – Gold Coast
QB Teen Unite Immersion
Teens of all skill-levels aged 13-17 are invited to unite for jam-packed fun led by QB Teaching Artists and industry affiliates that will empower, inspire, and ignite confidence!

Learn ballet, contemporary and hip-hop moves along with well being, entrepreneurship and mentorship workshops that will prepare you for your next move.

7-16 March 2022 – Ipswich
28-29 May 2022 – Brisbane
The ultimate health and wellbeing event for young aspiring dancers. Be immersed in a day of interactive workshops, ballet and pilates classes and Q&A's with Queensland Ballet's Performance Health, Academy and Artistic Teams that will motivate you and inspire healthy habits.

Saturday 18 June 2022
Celebrate the festive spirit and enjoy Christmas market stalls, The Nutcracker themed Ballet Moves workshops, activities, tasty treats and hear from special Queensland Ballet guests.

Saturday 10 December 2022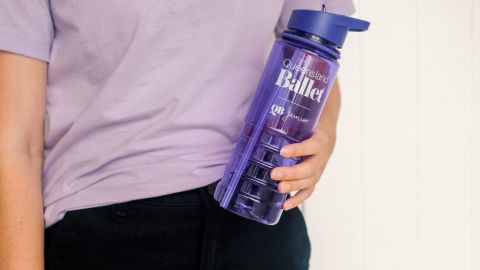 Dial up your studio look with fresh QB Youth gear.
Become a QB Teen Member to receive special discounts on products.