QB Junior
---
A reinvigorated membership program for 6-12 year-olds
Become a member and leap into the wonderful world of ballet!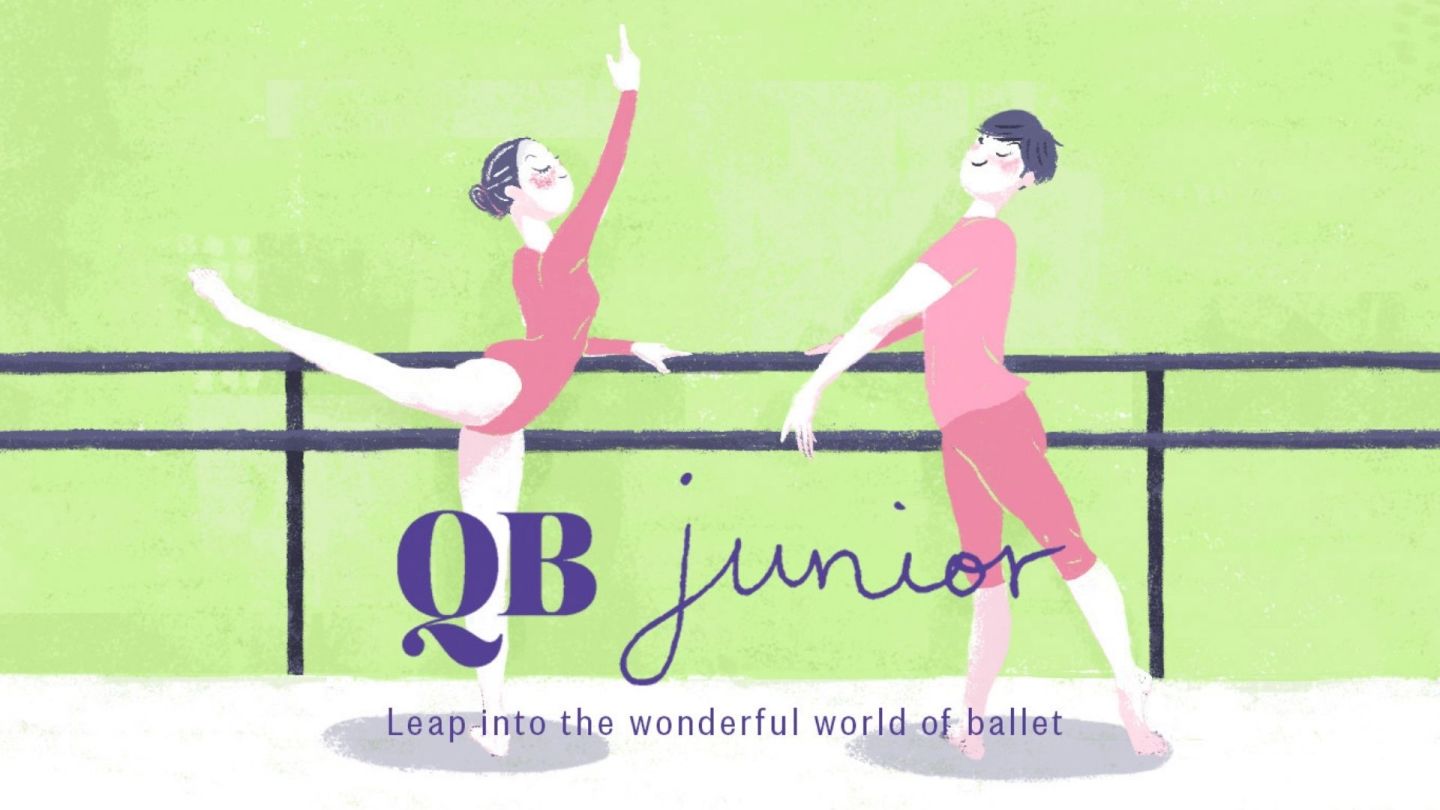 It's not about how well you dance – it's about having fun, making friends and exploring this wonderful art form. "From QB Petit Pointers taking their very first leap, through to our empowered and talented QB teens, QB Junior is a special opportunity for young people across Queensland to connect with this magical art form. I invite you to join us on this exciting journey as we explore the wonderful world of ballet." – Li Cunxin AO"

12 month membership subscription – $60 (Ages 6 – 12)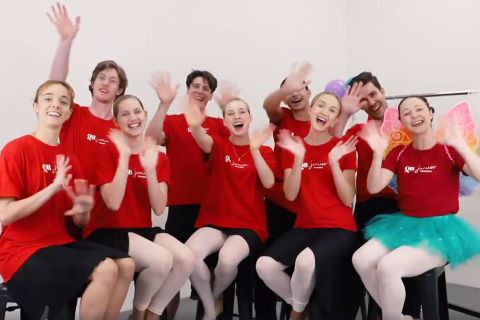 Become ballet friends with your favourite QB Stars!

Each year Queensland Ballet Company Artists are announced as your QB Junior Ambassadors.

QB Junior Ambassadors will greet you at VIP events, teach you ballet classes, mentor you online via #MentorMeQB and cheer you on as you discover the wonderful world of ballet.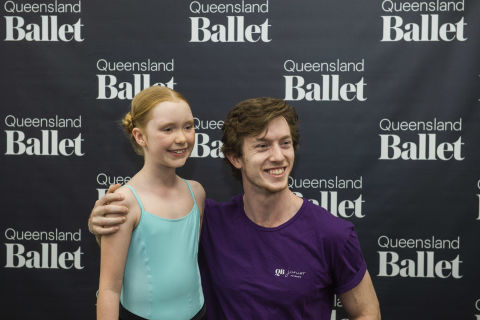 – Limited edition QB Junior T-shirt
– Ambassador Classes with QB Stars
– Special events*
– Access to reserved seating of The Nutcracker
– Member only competitions and prizes
– Access to exclusive QB Junior merchandise

*some events are at an additional cost
#The 2021 Program
To register for these events, join QB Junior today to gain access to your online member zone.
Ambassador Classes
Discover our new range of Ambassador Class offerings
Ambassador Class – Coach
Join QB Junior Friends Ambassadors for a one-hour ballet class that integrates breaking down key ballet steps to assist in improving technique and performance.

Ambassador Class – Artistry
Join QB Junior Friends Ambassadors for a one-hour ballet class where you learn famous classical ballet repertoire and enhance your performance artistry.

Ambassador Class – Boys Only
Join male QB Junior Friends Ambassadors for an empowering in-studio experience that focuses on male classical ballet technique to assist in elevation, power and allegro along whilst building friendships with other boys that dance.

Ambassador Class – Online Series
Unite with other members online and be led by QB Junior Friends Ambassadors for a one-hour ballet class from your own home.

Mind, Body, Ballet
Inspiring Healthy Habits
Mind, Body, Ballet – Wellness Event *Additional Cost
The ultimate health and wellbeing event for young aspiring dancers aged 10 –17 years, their parents/carers and dance teachers. Immerse in a day of interactive workshops, ballet and pilates classes and Q&A's with Queensland Ballet's Performance Health, Academy and Artistic Teams that will motivate you and inspire healthy habits.

MINI – Mind, Body, Ballet
Following every QB Junior Ambassador Class, meet a member of QB's performance medicine team who will cover different ballet topics that will inspire your mind, prepare your body and support your ballet journey whilst forming healthy habits in an accessible, bite-sized format.

House Party
Celebrate The Joy of Ballet
QB Junior members are invited to celebrate their love of ballet whilst meeting QB ballet stars, learn classical repertoire from QB Junior Friends Ambassadors whilst peeking behind-the-scenes of a world class ballet company. This annual event is filled with festivities, prize giveaways and features special ballet guests.

In 2021, all QB Junior members can invite a friend for $15.


Mini Dance Camp
Dance with us on select school holidays for an exciting two-day dance camp at Queensland Ballet Studios.
Explore the wonderful world of ballet in this fun two day dance program that incorporates ballet, jazz and contemporary classes, behind the scenes experiences and a complimentary QB youth membership.

Christmas Party
Celebrate In Festive Style
Celebrate the festive spirit of Christmas with QB Junior Friends Ambassadors and special guests, including The Nutcracker themed ballet moves workshops, Christmas market stalls, activities, and tasty treats. *additional cost

QB Mentor Me
Ask Your Burning Ballet Questions
QB Mentor Me – Online
Connect online with QB Junior Friends Ambassadors and have the opportunity for your burning ballet questions to be answered from dancers with first-hand experience.

VIP Priority Tickets & Giveaways
Winners are Grinners
Being a member enables exclusive access to priority reserved booking to a select performance of The Nutcracker. All members are entered into an automatic prize draw full of exciting ballet prizes including pointe shoes, signed posters and dress-rehearsal tickets.