Mind, Body, Ballet
---
Queensland Ballet's annual health and wellbeing event
Saturday 7 August 2021 | Queensland Ballet Studios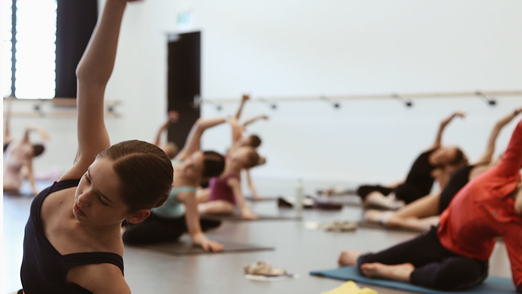 What is Mind, Body, Ballet?
Mind, Body, Ballet is Queensland Ballet's flagship wellbeing event for aspiring dancers of all skill levels aged 10 - 17, Ballet Boys, Parents/Carers, Dance Teachers and Seniors. Established in 2016 to empower, inspire and inform those with an interest with dance.

Mind, Body, Ballet is a day of interactive workshops, ballet and pilates classes, and insightful Q&A's with Queensland Ballet's Performance Health and Artistic teams, and other industry experts. It's an opportunity to learn from leading industry professionals, and forge healthy habits to enable optimal wellbeing.

NEW IN 2021!
This year we are delighted to announce a new stream of Mind, Body, Ballet for Seniors. This half day includes yoga, meditation, ballet insights and presentations from industry professionals on the importance and amazing benefits of health and fitness in the seniors years.
#Who is Mind, Body, Ballet For?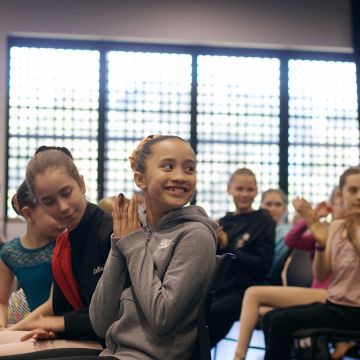 Young Dancers
Be Inspired
Young dancers of all skill levels are invited to Immerse in technique classes, Pilates, body conditioning, nutrition, psychology and insight sessions to enable you to be the best you can be and inspire healthy habits.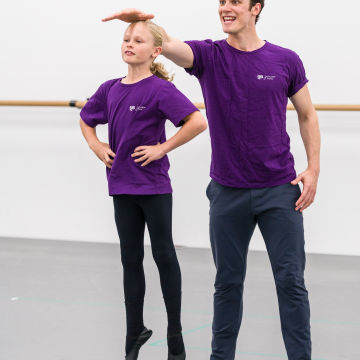 Ballet Boys
Be Unstoppable
Ballet boys ages 10 – 17 of all skill levels are invited to this curated day of workshops and insight sessions with industry professionals to assist boys in ballet to reach their full potential beyond the ballet studio.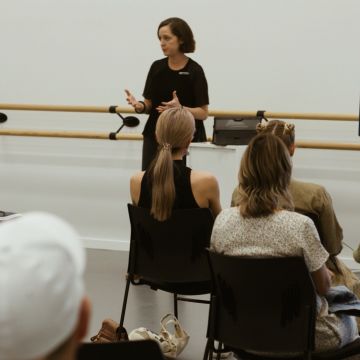 Parents/Carers & Dance Teachers. Studio Owners
Be Informed
Listen and engage with Queensland Ballet's Head of Performance Health, Zara Gomes who will present a keynote regarding her perspectives and insight of treating professional dancers.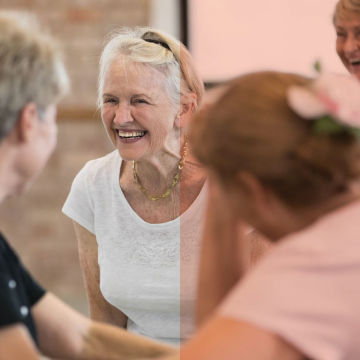 Seniors
Be Vibrant
Featuring Meditation, Mindfulness, Yoga, Nutrition and industry presenters providing insight into aging gracefully you will finish your sessions feeling empowered to age gracefully whilst being vibrant!
Mind, Body, Ballet 2021 caters for young dancers of all skill levels, parents/carers, dance teachers and seniors in our community to lead an inspired healthy life.
Young Dancers Age 10 - 17 | $65 - (full day program)

Adults | $20 – (2 hour program)

Seniors | $35 –

Venue: Queensland Ballet Studios, 34 Beesley Street, West End, Brisbane, 4101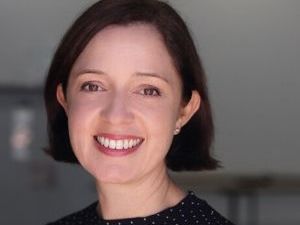 Zara Gomes
Head of Performance Health
Zara Gomes has been a Dance Physiotherapist for over 20 years, and has worked with ballet and contemporary dance companies in Australia, the UK and Germany and toured internationally. She has worked with Queensland Ballet since 2011 to establish a strong Performance Health team, which supports the growing size and success of this world-class company. Zara is passionate about enabling peak performance in elite dancers, injury prevention and improving health and wellness for all.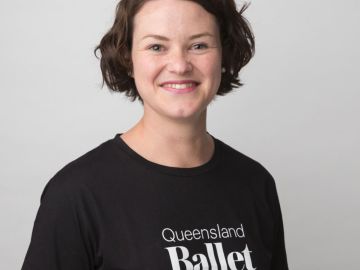 QB Physiotherapist (B.Phty, Grad Cert Msk Phty, MMR Candidate)
Louise is physiotherapist to Queensland Ballet and Queensland Ballet Academy, as well as other touring performances and dancers of all ages and levels. Louise has also worked in musculoskeletal private practice for eight years and has a specific interest in prevention, early diagnosis and rehabilitation of bone stress injuries.

Her experiences as a full-time dance student as well as working with elite dancers and female athletes in the community have shaped her understanding of the challenges faced in elite environments and the need for a tailored and individual approach to reducing risk of injury and rehabilitation.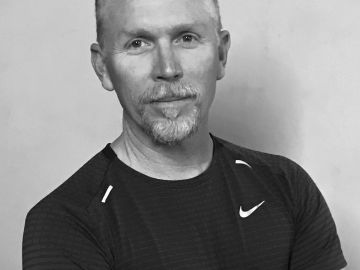 Tony Lewis (Fitness Australia - Level 3, ASCA (Australian Strength and Conditioning Association)
QB Strength & Conditioning Coach
Tony has been involved in the fitness industry since 2002. He has always been involved in sport and entered the health and fitness industry after highly successful professional dance career after retiring as a principal dancer of Queensland Ballet in 2003.

Tony draws on his 25 years of being a professional dancer and utilises traditional and modern training techniques. His focus is on creating lean, strong and agile bodies.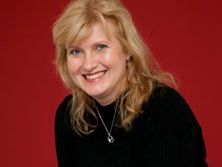 Clinical geropsychologist, neuropsychologist and professor in the School of Psychology at The University of Queensland
Dr Nancy A. Pachana is a clinical geropsychologist, neuropsychologist and professor in the School of Psychology at The University of Queensland, and is co-director of the UQ Ageing Mind Initiative, providing a focal point for clinical, translational ageing-related research at UQ. She has an international reputation in the area of geriatric mental health, particularly with her research on late-life anxiety disorders.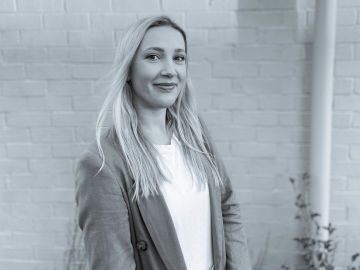 Eloise Golledge
Podiatry
Eloise graduated from QUT with distinction in 2017, she considers herself to be very fortunate to have had the mentorship of Jason McLellan of Little Big Feet, during her studies and has developed a passion for paediatric podiatry. Eloise has an affinity with children which she attributes to years of working with and teaching younger children during her time as a classical dancer.


Eloise was part of the Queensland Ballet's extension program for several years, and studied and trained through the Queensland Dance School of Excellence. She was lucky enough to be selected to train with the New Zealand School of Dance for three years where she completed a Diploma in dance, before heading overseas. She returned in 2014 to undertake her studies in Podiatry. Her training and experience as a dancer is something she draws on when treating her patients.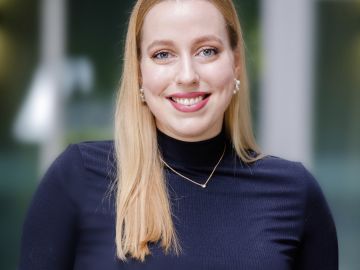 Alanah Giles
Nutritionist & Dietician
Alanah is a Nutritionist and Accredited Practising Dietitian, with a bachelor's degree in Exercise and Nutrition Science, and a master's in Dietetic Studies from The University of Queensland. Alanah is also a dance teacher in local studios across Brisbane. Alanah is currently undertaking a PhD at The University of Queensland, focusing on improving health behaviours and habits in underprivileged adolescents through education and skill development.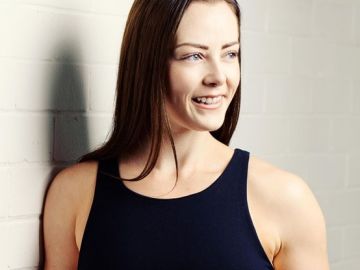 Founder - Balanced Ballerinas
Georgia is the Founder of Balanced Ballerinas and owner of GC Dance, Gold Coast. Through the Balanced Ballerinas podcast, vlog, blog, adult ballet classes and tween/teen retreats, Georgia aims to bring the joy back to ballet training by helping dancers develop their mental and physical toolkit.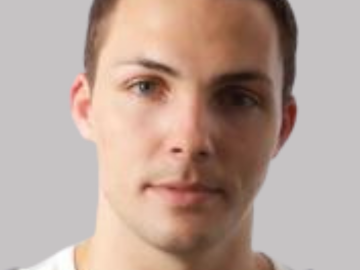 Tama Barry
Provisional Psychologist
Tama is a former Principal dancer with Scottish Ballet and Soloist with Queensland Ballet who has performed and created principal and soloist roles throughout his 18 year career.

Since his retirement in 2013 Tama's strong belief in the importance of psychology in the performing arts led him to retrain as a psychologist. Currently undertaking his Masters in Psychology (Sports and Exercise) and Ph.D, exploring identity and life transitions of ballet dancers, at the University of Queensland.

His areas of specialisation are rehabilitation, life transitions, human performance and positive mental wellbeing.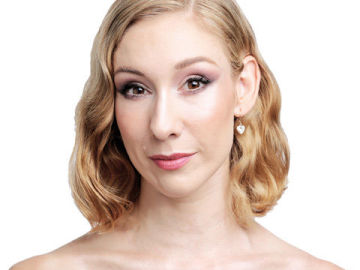 Lisa Edwards (Dip. Pilates Movement Therapy)
Pilates & Conditioning, QB Academy Teacher
Lisa is a former Senior Soloist with Queensland Ballet and international ballerina who has performed soloist and principal repertoire in Australia and Europe.

After retiring from stage in 2018, Lisa obtained her Diploma of Pilates Movement Therapy and has been coaching elite students in body conditioning and classical ballet at QB Academy. Lisa is also an active member in the community as a body and conditioning coach as well as the business owner of 'Lisa Edwards Ballet & Body Conditioning'.

Lisa is a mentor and guest speaker for young dancers throughout Australia, New Zealand and Asia and is the Patron for Dance Master International.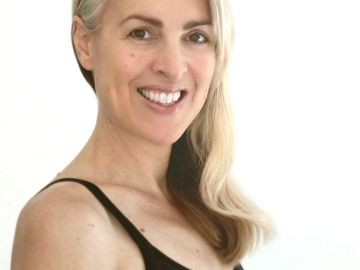 Miriam Van Doorn
Yoga and Meditation for Seniors
​Miriam Van Doorn is a Level 3 Senior Yoga teacher, having taught for over 24 years now. Miriam brings together physical yoga asana practice with stimulating non-dogmatic philosophy to create a conscious experience of presence and living wisdom in the body and in the heart.

Her classes are infused with warmth and influenced by her belief in practising with awareness and with intention, developing breath awareness, meditative peace, learn postural alignment, and the joy that is yoga! Miriam also is a Meditation and Mindfulness teacher, infusing the ancient teaching into her classes.

Miriam quotes: "I believe that yoga offers us an opportunity to rediscover our true selves, to rediscover the deep sense of calm and wellbeing that is always within; and that when we bring the energy of the heart and the mind into alignment, truly great things can happen!"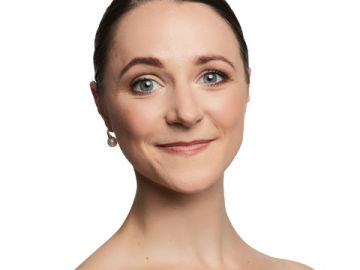 Tonia Looker
Teaching Artist & Former Ballerina
Hailing from Melbourne, Tonia developed a love of dance and music at a young age and studied dance at the Australian Ballet School, as well as the National Ballet School of Canada and the School of American Ballet in New York. Her talent led her to the Royal New Zealand Ballet, where she danced in Soloist and Principal roles for 10 years, touring across the world to America, China, the U.K and throughout Europe. Her vast repertoire includes roles such as Aurora in The Sleeping Beauty, Juliet in Romeo and Juliet, and Titania in A Midsummer Night's Dream which was specially created for her by renowned choreographer Liam Scarlett and has been one of her favourites to date. Tonia joined Queensland Ballet in early 2008 and is now part of the Queensland Ballet Foundation Team.
This event will be run under the Queensland Government's Industry Framework for Covid Safe Events in Queensland to ensure the safety of all participants and Queensland Ballet staff. Temperature checks will be required for all participants, social distancing will be adhered to along with the reduction of mingling.

It is important to take the advice of the Queensland Government:
- Stay home if you are sick
- If you have any COVID-19 symptoms, no matter how mild, get tested
- Stay 1.5 metres away from other people—think two big steps
- Wash your hands with soap and water, or hand sanitizer

In the event that this event is postponed, your ticket will be automatically reallocated to the new date or if cancelled a refund will be processed automatically.