Cinderella Riverstage
---
Proudly presented by Suncorp
Riverstage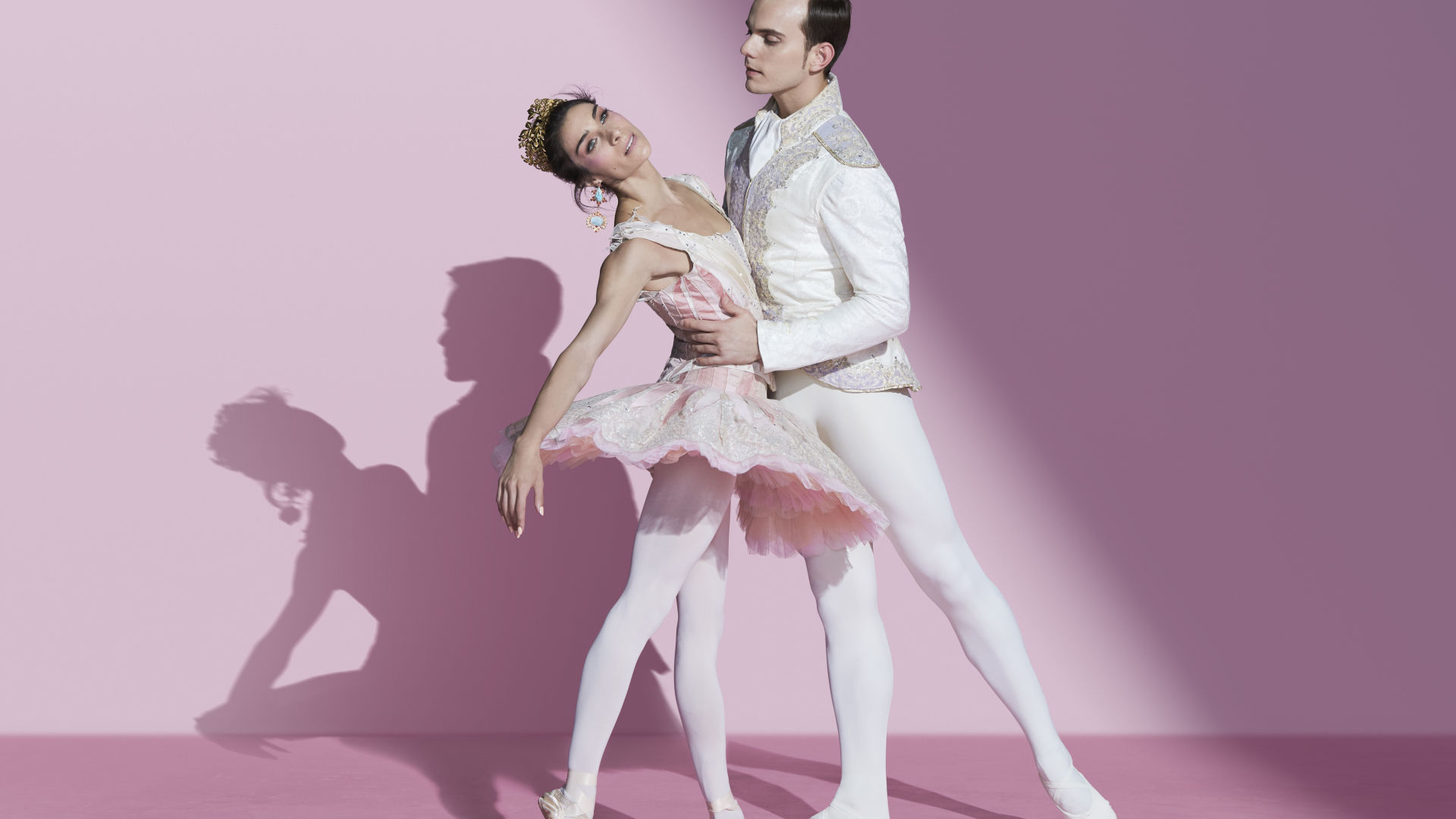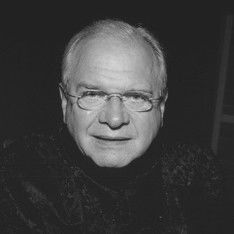 Ben Stevenson OBE
Choreographer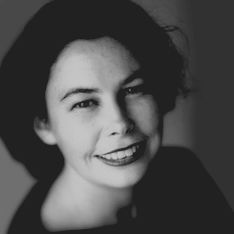 Tracy Grant Lord
Costume Designer
David Walters
Lighting Designer
Cameron Goerg
Lighting recreation
#Love triumphs with a sprinkling of fairy magic.
Dancing with a handsome Prince, wearing a glittering gown in a candlelit ballroom — such fanciful dreams were only in Cinderella's imagination. Until the day her life of hardship is magically transformed by her Fairy Godmother!
Making a dazzling entrance to the royal ball, she captures the attention of all and the heart of the Prince. Yet her beautiful dream must end at midnight, and in her haste to depart, she leaves one jewelled slipper behind…
Charming, humorous and blissfully romantic, Ben Stevenson's acclaimed production of Cinderella is perfect fairy-tale entertainment for everyone.
Presented by Queensland Ballet and Suncorp.
Proudly supported by Brisbane City Council.
#Wet Weather
You're still going to the Ball!
This evening's Riverstage performance of Cinderella will proceed as planned.
Gates open at 4.30pm with the performance commencing at 6.30pm. As there are wet weather conditions, be sure to pack your rain ponchos however please leave your umbrellas and glass slippers at home.
Keep an eye on the website or our Facebook page to keep updated.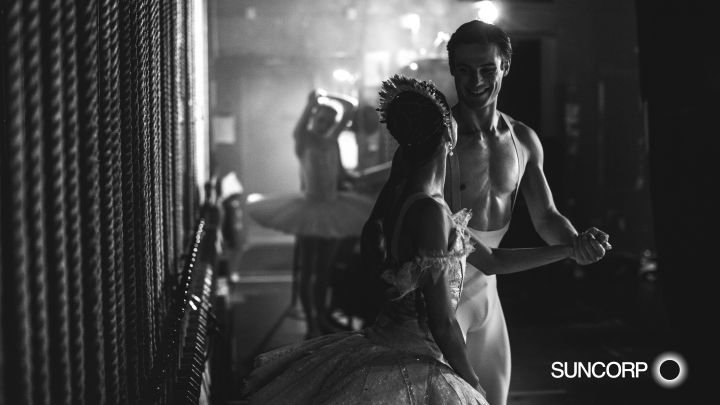 Principal Partner Suncorp offers year-round rewards to Queensland Ballet ticket holders.
#Details of Cinderella Riverstage
Cinderella – Riverstage
4.30pm Gates Open
4.30pm – 5.15pm Watch Queensland Ballet's Company Class on stage
5.15pm – 5.30pm Dancers Autograph Signing
5.30pm – 6.00pm Ballet Moves Experience performed by our QB Academy
Food vans and drinks are available for purchase throughout the evening
Cinderella Performance
6.30pm Act 1 Cinderella Performance Begins
7.04pm Interval (20 mins)
7.24pm Act 2 Cinderella
7.55pm Interval (20 mins)
8.15pm Act 3 Cinderella
8.40pm Performance Concludes
9.00pm Venue closes
#Conditions of Entry to Riverstage
Children 12 years old and under must be accompanied by an adult. It is recommended that children between the age of 13 and 15 years be accompanied by an adult.
Every patron must hold a valid ticket.
The following items cannot be brought into the venue:

Chairs, skateboards, studded fashion items, backpacks, bags larger than A3, Eskies, glass productions, cameras with detachable lenses, iPads, video or audio recorders of any type, umbrellas, glow sticks, laser pointing devices, selfie sticks, large flashlights & torches, fireworks of any kind, hot food, full or empty beverage bottles, cans & containers, weapons of any kind, and any other items considered harmful to others.
Animals not permitted except for guide dogs and registered assistance dogs.
A personal safety and security search is a condition of entry. Security wanding may occur at this event.
Prohibited items can be deposited in the cloakroom. Illegal items will be confiscated.
Patrons must not stand on the bins, fence, etc.
Any and all injury caused and suffered as a result is the patrons responsibility.
Presented by Queensland Ballet & Suncorp
Proudly supported by Brisbane City Council